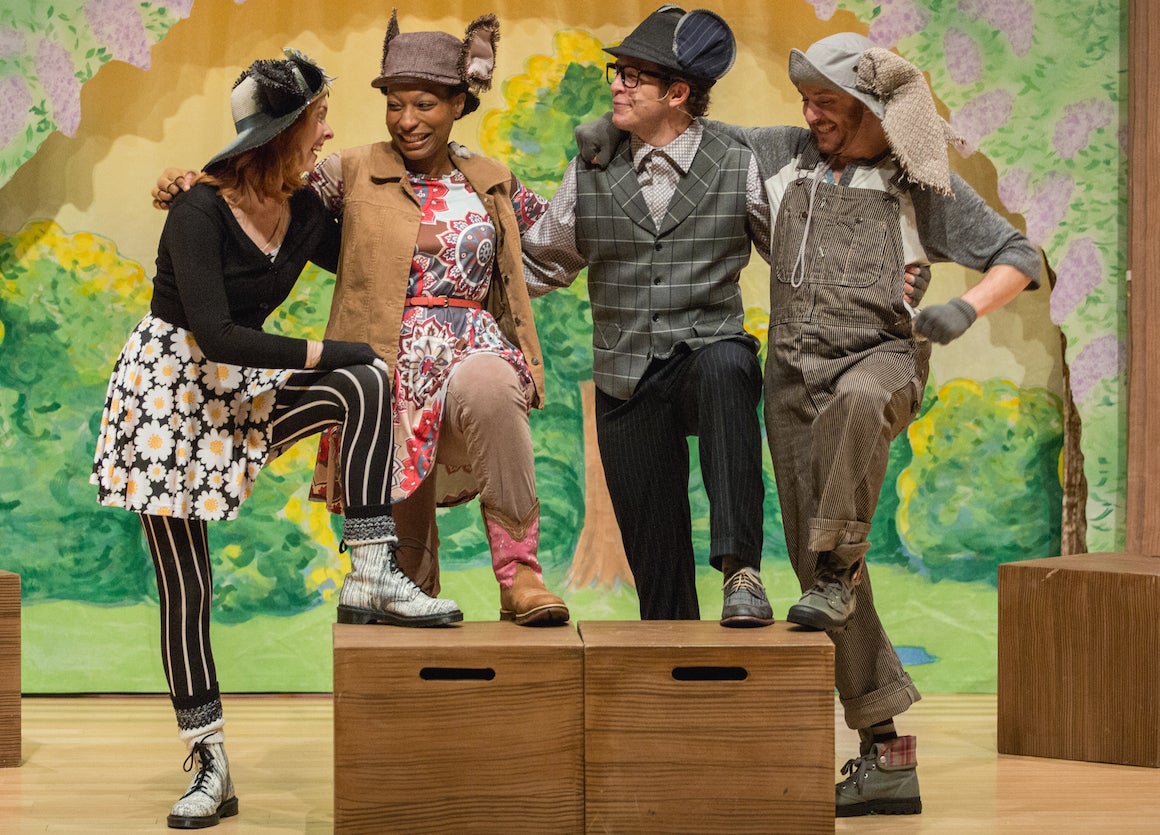 The Country Mouse and the City Mouse
Sensory-Friendly Edition |
by Sarah Brandt |
Music and Lyrics by Stephen James Neale |
Directed by Suki Peters
April

07

, 2018

/ Saturday

10:30AM

April

07

, 2018

/ Saturday

12:30PM
We're excited to announce that The Imaginary Theatre Company will perform The Country Mouse and the City Mouse in a pair of performances tailored for young people with sensory sensitivity and their families.
Show times are 10:30 am and 12:30 pm on Saturday, April 7, and performances will take place at The Repertory Theatre of St. Louis' Emerson Studio Theatre (130 Edgar Road, Webster Groves, MO 63119).
Our cast of four actors is aware of and experienced with sensory sensitivity. They're very excited for this special pair of performances.
Here are some details for the show:
Pacing lanes and fidget rooms will be available during the performance.
Visitors will have the option of meeting our costumed actors after the performance, as well as touching their costumes.
The story: When the city mouse takes a trip to visit his country cousin, he finds her rustic ways less than appealing. Promising a wonderful new lifestyle, he invites her on a trip to his home in the city, but she finds much more than she bargained for in this unfamiliar place. Join ITC for a fun musical journey as two little mice learn about the differences in others and all the possibilities the world can bring.
Cast & Creative Staff

CAST:

Aaron Orion Baker (Reginald)
Charlie Barron (Dutch, Spike, Mittens)
Lana Dvorak (Annabelle, Cosette)
Jeanitta Perkins (Billie)

CREATIVE STAFF:

Stephen James Neale (Musical Director)
Scott Loebl (Scenic Designer)
Garth Dunbar (Costume Designer)
J.M. Bock (Stage Manager)