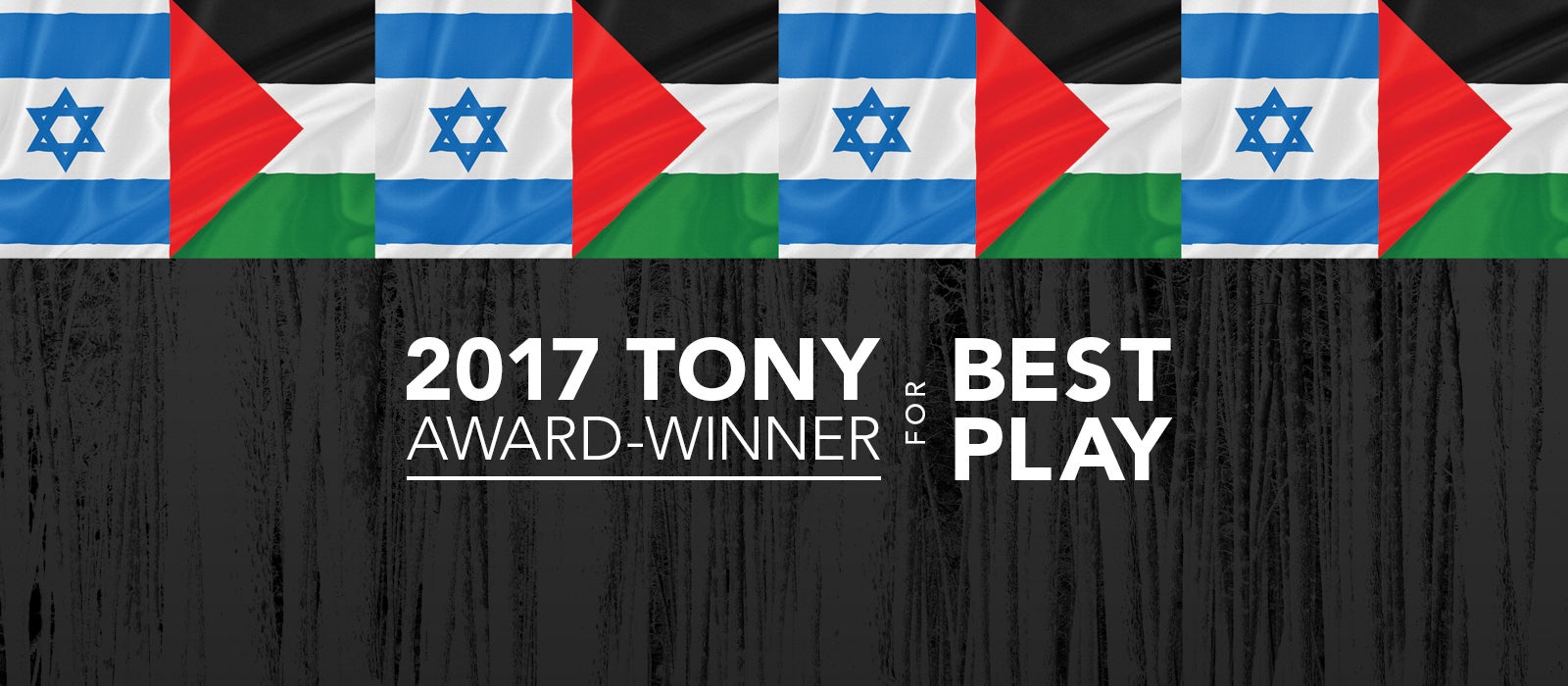 The Rep gives Tony-winning OSLO an epic Mainstage production
Thursday |

Jan.

17

, 2019
For longtime Repertory Theatre of St. Louis artistic director Steven Woolf, Oslo is his final directing project before his retirement at the end of this season. So it's no surprise that The Rep is pulling out all the stops in its production of the 2017 Tony Award winner for Best Play, assembling an all-star cast and design team to bring this grand political epic to The Rep stage.
Written by J.T. Rogers, The Rep's Mainstage production of Oslo runs February 6 – March 3.

In 1993, two bitter enemies shocked the world by shaking hands and agreeing to work toward peace. This breathtaking drama tells the story of the secretive and precarious negotiations that made that moment possible. By focusing on the Norwegian couple who brokered talks between the Israelis and Palestinians, Oslo finds the unlikely story behind this historic event.

The show's sprawling cast is absolutely stacked with Rep favorites, starting with Jim Poulos (who played Hamlet in our 2017 production) as Terje Rød-Larsen and Kathleen Wise (The Humans, 2018) as Mona Juul. This married pair of Norwegian diplomats played an essential role in bringing two antagonistic parties to the table and forging the historic Oslo accords.

Representing the Israeli side of the talks are Ben Graney as Uri Savir, Jerry Vogel (Hamlet, 2017) as Yossi Beilin, Jim Shankman as Joel Singer and John Rensenhouse (Scrooge in A Christmas Carol, 2016) as Shimon Peres and Yair Hirshfeld.

Making their Rep debuts, Rajesh Bose as Ahmed Qurie and Amro Salama as Hassan Asfour portray two key figures from the Palestinian Liberation Organization who participated in talks.

The cast also features Michael James Reed (A Doll's House, Part 2, 2018), Jonathan Gillard Daly (Atticus Finch in 2017's To Kill a Mockingbird), Michelle Hand (Born Yesterday, 2018) and Jeff Cummings (Caught, 2018).

The Rep's casting director is McCorkle Casting Ltd.

Oslo will be Woolf's 47th directorial project at The Rep. He's surrounded himself with a number of The Rep's favorite designers: scenic designer Michael Ganio (A Christmas Story, 2018), costume designer Dorothy Marshall Englis (The Humans, 2018), lighting designer Rob Denton (The Humans, 2018) and sound designer Fitz Patton (All the Way, 2015). Emilee Buchheit will stage manage the production.

Oslo is sponsored by The Rep's Leading Ladies, who are raising $95,000 to support the production, as well as Emerson and St. Louis Public Radio.

Tickets for Oslo are now on sale at repstl.org, by phone at 314-968-4925 or in-person at The Rep box office, located at 130 Edgar Road on the campus of Webster University. Ticket prices range from $19 to $92.

Show times are Tuesdays, selected Wednesdays and selected Sundays at 7 p.m.; Thursdays, Fridays and selected Saturdays at 8 p.m. Matinee performances are selected Wednesdays at 1:30 p.m., Saturdays at 4 p.m. and Sundays at 2 p.m.
For more information on the production, click below.