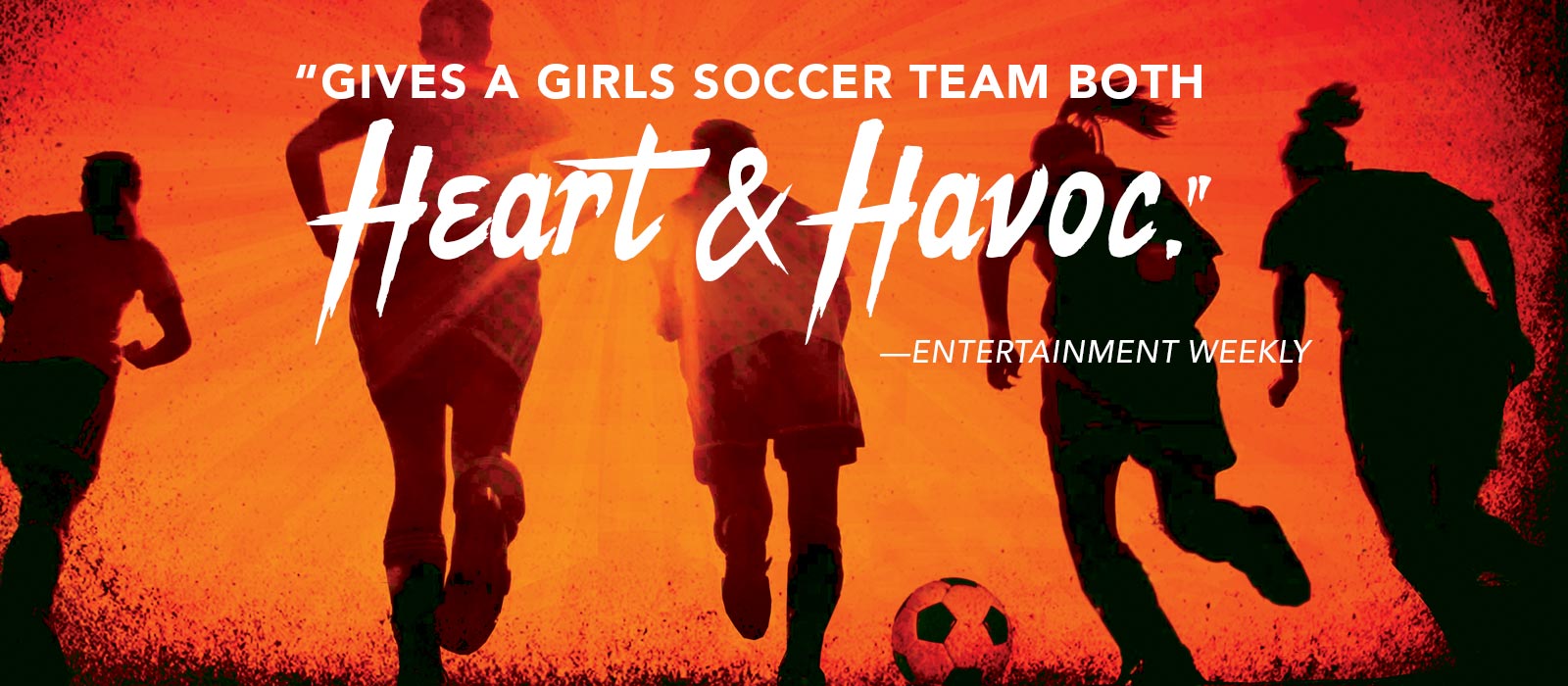 THE WOLVES hit the pitch in soccer-loving St. Louis
Thursday |

Jan.

3

, 2019
It's hard to ask for a better city in which to perform The Wolves, Sarah DeLappe's acclaimed drama that focuses on the fascinating dynamics of a girls soccer team. With its history of producing fantastic female soccer players and rabid club soccer fanbase, St. Louis is a hotbed for the sport.
Running January 16 – February 3 in The Rep's Studio Theatre, The Wolves was recently named by The New York Times as one of the 25 best plays of the last 25 years.

In the play, nine teenage girls (identified only by their jersey numbers) prepare for battle on a soccer field. As they stretch and warm up together, the teammates' nonstop banter reveals how a collection of disparate personalities bonds to form a team. With its engrossing flow of dialogue and authentic characters, DeLappe's acclaimed new play distills the raw passion, confusion and wonder of adolescence into exhilarating theatre.

The cast features a mix of talented young performers from New York City and the Webster University Conservatory of Theatre Arts. Here's The Wolves' starting lineup:
#00: Esmeralda Garza (Evita, 2018)
#2: Cecily Dowd
#7: Keaton Whittaker
#8: Colleen Dougherty
#11: CeCe Hill (Born Yesterday, 2018)
#13: Maya Christian
#14: Cassandra Lopez (Born Yesterday, 2018)
#25: Rachael Logue
#46: Mary Katharine Harris
St. Louis theatre star and Rep veteran Nancy Bell (Molly's Hammer, 2016) also appears as a soccer mom.

The soccer-playing members of the cast will work with athletic trainer Lori Khazen to pick up the basics of the sport and authentically portray a team.

Melissa Rain Anderson (The Marvelous Wonderettes, 2018) returns to The Rep to direct the show. Her creative team includes scenic designer James Wolk (Mothers and Sons, 2016), costume designer Marci Franklin (Heisenberg, 2017), lighting designer John Wylie (Mothers and Sons, 2016) and The Rep's resident sound designer, Rusty Wandall. Shannon B. Sturgis will stage manage the production.

Tickets to The Rep's production of The Wolves are currently on sale and can be purchased online at repstl.org, by calling the Box Office at 314-968-4925 or visiting the Loretto-Hilton Center at 130 Edgar Road (on the campus of Webster University). Ticket prices range from $46 to $71.

Show times are Tuesday, Wednesdays and Sunday evenings at 7 p.m.; Thursdays, Fridays and selected Saturday evenings at 8 p.m. Matinee performances are Saturdays at 4 p.m. and Sundays at 2 p.m.

For more information about The Wolves, click below!