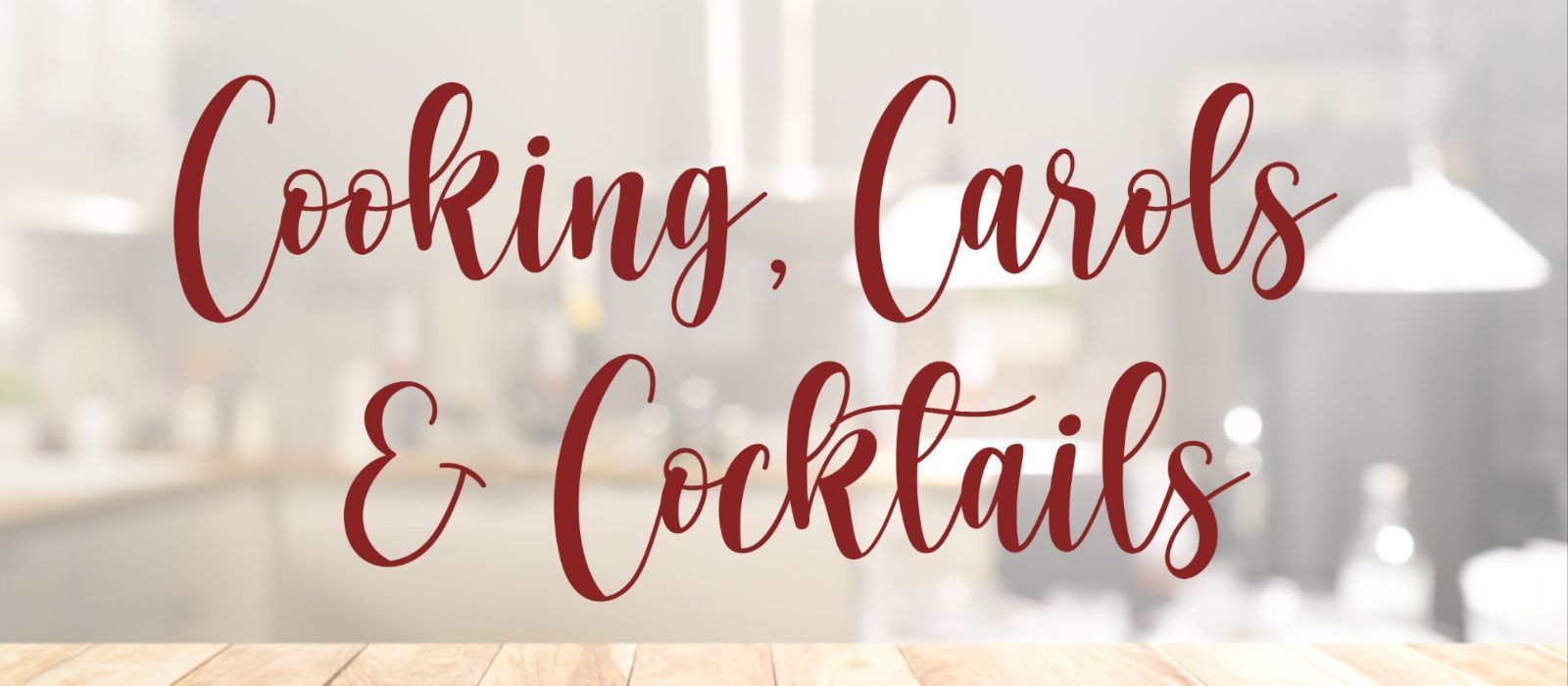 The Rep Creates a New Holiday Tradition with "Cooking, Carols and Cocktails"
Thursday |

Nov.

19

, 2020
The Repertory Theatre of St. Louis celebrates the season with "Cooking, Carols and Cocktails," a four-episode web series showcasing food, music and community. Join beloved local personalities, tour some of St. Louis' favorite restaurants, take a cooking class, toss in a coordinating cocktail and experience the best music The Lou has to offer – all from the comfort of your home.
"The opportunity to learn from the most talented culinary artists in St. Louis while enjoying an in-home concert by brilliant musical powerhouses is the perfect way to celebrate the holiday season," said The Rep's Augustin Family Artistic Director Hana S. Sharif. "We are thrilled to have created these bold, vibrant, virtual experiences that are rooted in connection and are quintessentially St. Louis."
The four-episode web series features cooking lessons from the chefs of Turn at the .Zack in Midtown, kicking off the series with a brunch of panettone French toast, sausage and biscuits; Barcelona Tapas in Clayton, who will craft the perfect paella; Cathy's Kitchen in Ferguson, spicing things up with seafood jambalaya and sweet and spicy chicken and Perfectly Pastry in Dutchtown, baking a St. Louis favorite: gooey butter cake. And Heather Sharpe joins each episode as veteran mixologist, with beverage sponsor Big O Ginger Liqueur.
Interspersed with the gastronomy lessons, an amazing lineup of musical performances will be featured in each episode, including Fresh Heir's high-energy soul, funk and hip-hop blend; dynamic jazz from award-winning vocalist Joe Mancuso; rising soulful pop star Paige Alyssa and world-renowned, multicultural, genre-busting vocalist Tonina, who was named one of NPR's favorite new artists of 2018. Songs will include traditional holiday favorites as well as some of the musicians' top originals.
These culinary and musical tours, with support from The Andrew W. Mellon Foundation, will be guided by Pascal, host of "The Pascal Show;" Karl Schmitz, founder of HOMS clothing brand; musical artist Tonina and Emmy-nominated TV and radio personality Julie Tristan. St. Louis-based production company Once Films takes the lead behind the camera.
Tickets are $15 per episode or $50 for the four-show series. Purchase online now at repstl.org or call The Rep Box Office at 314-968-4925. Rep subscribers may utilize their Flex Passes for the series.