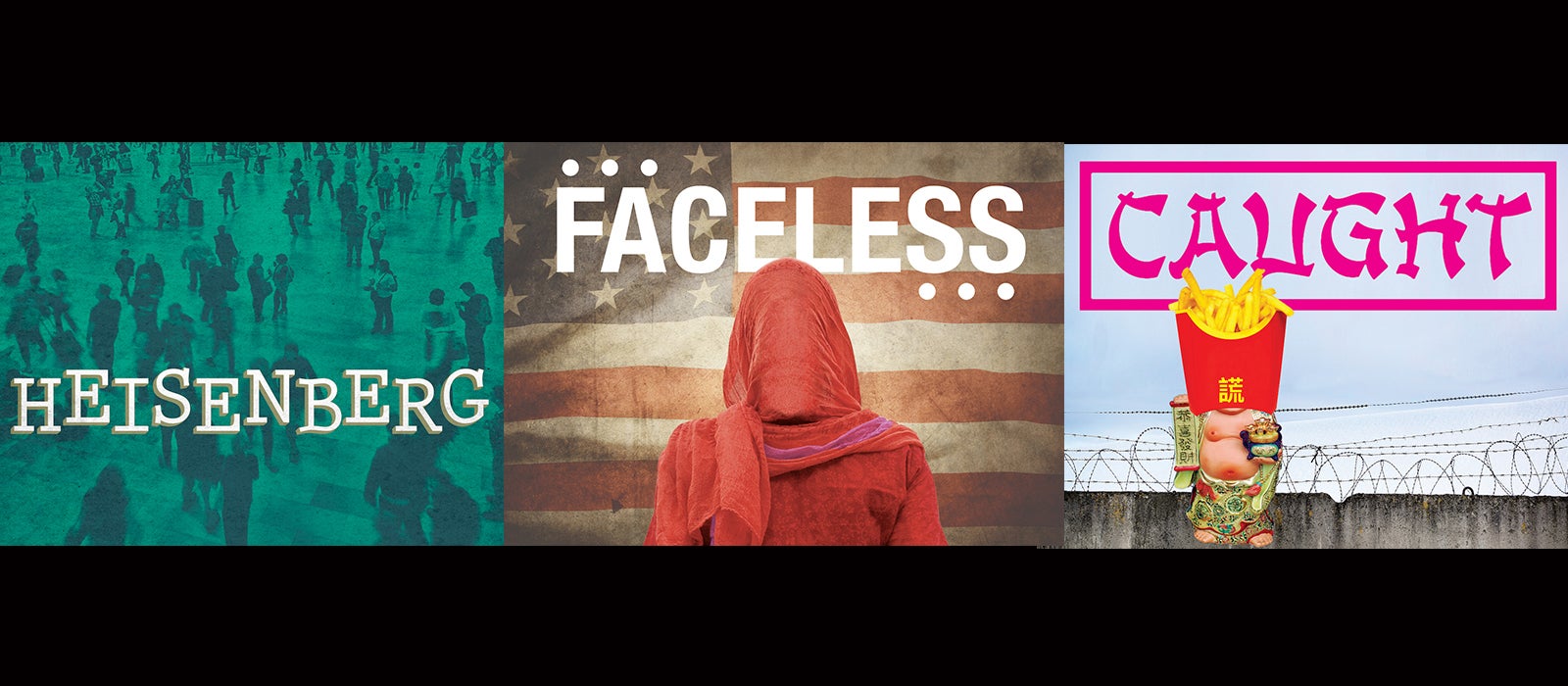 The Rep announces its 2017-2018 Studio Theatre season
Monday |

July

31

, 2017
The Repertory Theatre of St. Louis has announced its 2017-2018 Studio Theatre season: Heisenberg, October 25-November 12, 2017, Faceless, January 17-February 4, 2018 and Caught, March 7-25, 2018.
Heisenberg, by Simon Stephens and directed by The Rep's Augustin Family Artistic Director Steven Woolf, opens the season. A serendipitous encounter at a London train station propels two very different people into a shared orbit. Georgie is crass, deeply odd and impulsive. On a whim, she kisses the neck of Alex, a much older and more subdued man who is sitting by himself. In the unexpected conversations that follow, Georgie and Alex discover shared passions amidst the uncertainty of personal connection. This life-affirming play uncovers the extraordinary in the everyday.
Next up is Faceless, by Selina Filligner and directed by BJ Jones. Two young women face off in a courtroom, locked in a battle of wills and theologies. Susie Glenn, 18, is on trial. Radicalized online into planning acts of terrorism, she's zealously committed to her cause. Her prosecutor, Claire Fathi, is a Harvard-educated Muslim woman who lives the faith that Susie professes to understand. Their edgy exchanges create a propulsive, escalating tension that makes this brilliantly topical play a true legal thriller.
The Studio Theatre series concludes with Caught, by Christopher Chen and directed by The Rep's associate artistic director Seth Gordon. In the era of "fake news," Caught creates a bracingly unique experience that will keep you wondering what's real and what's theatre. An art exhibition by a Chinese dissident is the first phase of a multi-layered puzzle, which presents the audience with an ever-changing set of rules. Chen's piece deftly examines the blurred lines between truth and artifice, both in the theatre and in life.
Season ticket packages for The Rep's 2017-2018 Studio Theatre series are on sale now. By purchasing season tickets, subscribers can save substantially over the cost of purchasing individual show tickets and enjoy exclusive benefits. Studio Theatre subscription packages range from $108-$167 for all three shows.
Studio Theatre single tickets will go on sale in October.
For more information about The Rep's 2017-2018 season or to purchase subscriptions, visit repstl.org, call The Rep Box Office at 314-968-4925 or drop by the box office in person at the Loretto-Hilton Center for Performing Arts, 130 Edgar Road (on the campus of Webster University), Webster Groves.