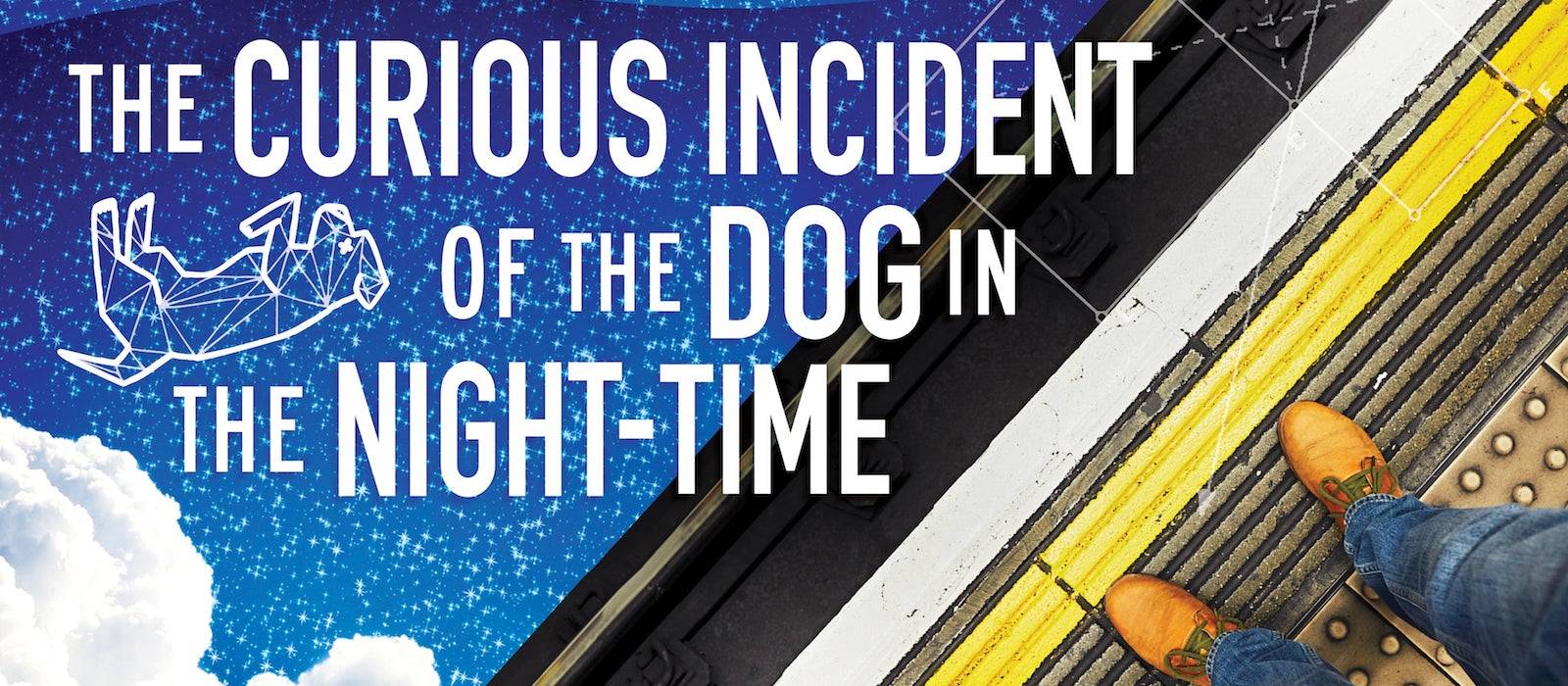 THE CURIOUS INCIDENT brings supreme stage magic to The Rep
Wednesday |

Aug.

16

, 2017
The Repertory Theatre of St. Louis kicks off its 51st season with The Curious Incident of the Dog in the Night-Time, the 2015 Tony Award winner for Best Play. Featuring a script by Simon Stephens, based on the book by Mark Haddon and directed by Marcia Milgrom Dodge, the production runs September 6 to October 1.
This immersive and thrilling play follows the journey of 15-year-old Christopher (Nick LaMedica) as he investigates the murder of his neighbor's dog. He's a brilliant young man, but struggles with sensory sensitivity and social anxiety. As his quest takes an unexpected detour into London, can Christopher withstand the sensory overload of the big city?

The Curious Incident took the theatre world by storm with acclaimed productions at the Royal National Theatre in London (2012), on Broadway (2014) and a US tour that launched last year.

As one of the first regional theatre productions of the show, The Rep's version will bear the unique stamp of its creative team. (See the previously announced cast and creative team here). Whereas the London and Broadway productions featured prominent use of video projection, lighting and sound to bring audiences into Christopher's world, this production will feature a more tactile and movement-based approach.

The set, designed by Narelle Sissons, features enormous whiteboard walls where actors will write and draw. Performers will move the set's furniture about to create a living "jungle gym" that Christopher must navigate to reach his goals. The ensemble's choreography will further enhance the story and bring audiences inside Christopher's mind.

Tickets cost $18.50 – $89 and are on sale now at repstl.org, by calling the Box Office at 314-968-4925 or visiting the Loretto-Hilton Center at 130 Edgar Road (on the campus of Webster University) from 10:30 a.m. to 5 p.m. Monday through Friday. Subscriptions are also available for patrons to purchase.
October 1, 2017
by Simon Stephens |
Based on the novel by Mark Haddon |
Directed and choreographed by Marcia Milgrom Dodge