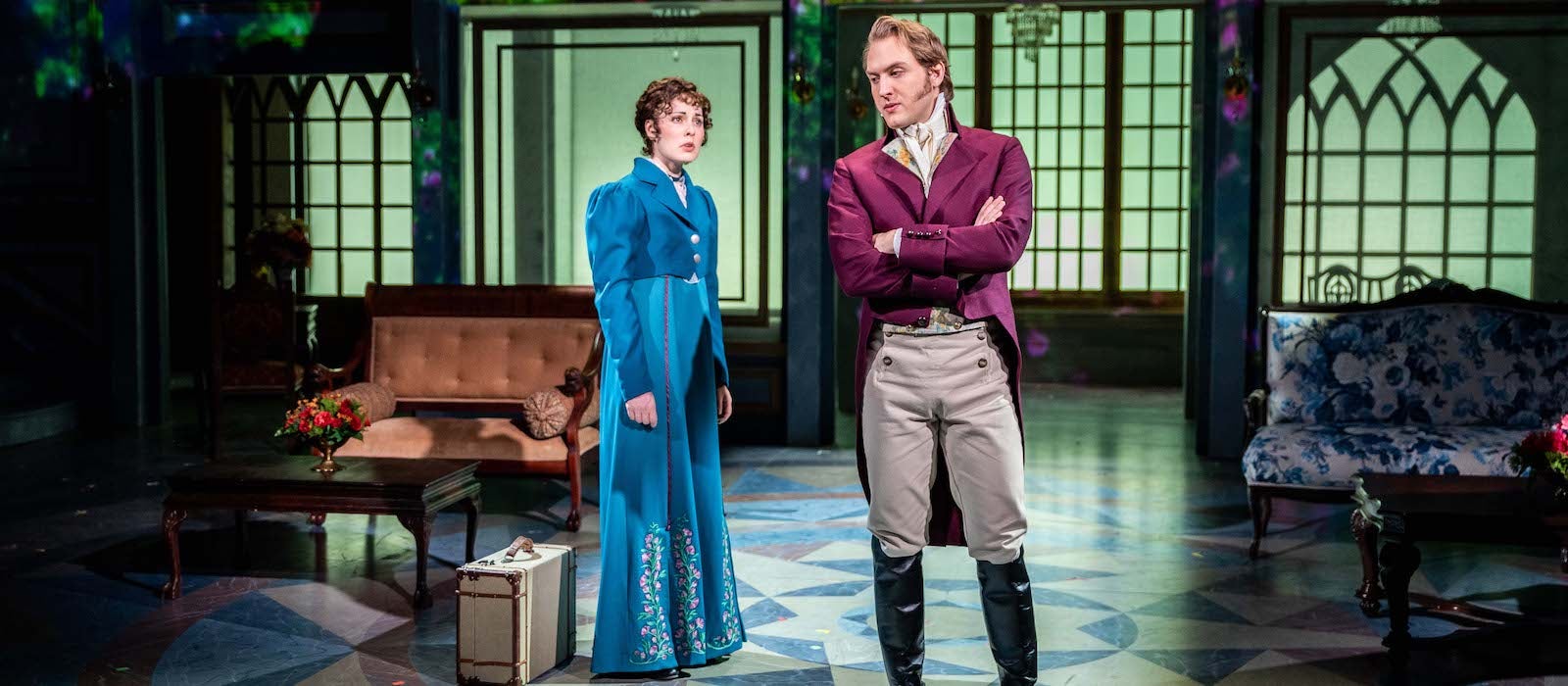 Review Roundup: PRIDE AND PREJUDICE is a holiday smash hit
Friday |

Dec.

20

, 2019
It's official: Pride and Prejudice is now The Rep's highest-selling show of all time, having surpassed 2016's A Christmas Carol just over halfway through its run. And it's no wonder: the production has utterly charmed audiences and reviewers alike.
The show also marks the Rep directorial debut of our new artistic director, Hana S. Sharif, making it especially momentous.
We're compiling all of the local critics' reactions in this space, so be sure to keep checking back as the reviews continue to roll in! The show continues through December 29.
Calvin Wilson, St. Louis Post-Dispatch:

"Exuberantly directed by Hana S. Sharif, the Rep's artistic director, 'Pride and Prejudice' is a brilliantly entertaining show that immediately sweeps the audience up in its joyous storytelling."
"Delivers the exhilaration and flush of new love. Suitable for audiences of all ages, the production proves to be a perfectly delightful holiday treat."
"The Rep's adaptation of Austen's enduring novel, Pride and Prejudice, is impossibly romantic and richly rapturous in its depiction of Austen's finely etched characters."
Rob Levy, Broadway World St. Louis:

"A testy, zesty and flavorful production that assembles a talented production team with incredible actors to mark a thrilling achievement for the company's current season."
"There's more standout work from Michelle Hand and Michael James Reed as the Bennet parents. Hand has practically made a career out of playing mothers, all kinds of mothers on stages all over town, and in Mrs. Bennet she creates a masterpiece."
Richard T. Green, Talkin' Broadway:

"Everyone is just right in this stage adaptation by Christopher Baker, and the audience seemed to fall in love with all two hours and fifty minutes of it. ... The show is ravishing."
"Pride and Prejudice has long been one of my favorites, and The Rep's latest production excels under the leadership of Hana S. Sharif. With an excellent cast, wonderful sights and sounds, and some fun updates – this is one of the best versions of this story I've seen yet."
Michelle Kenyon, Snoop's Theatre Thoughts:

"It's witty and engaging, with sumptuous production values and inventive staging."
Ann Pollack, St. Louis Eats and Drinks:

"Sharif ups the tempo and goes for the fun... There's excellent ensemble work from all."
December 29, 2019
by Jane Austen |
Adapted by Christopher Baker |
Directed by Hana S. Sharif