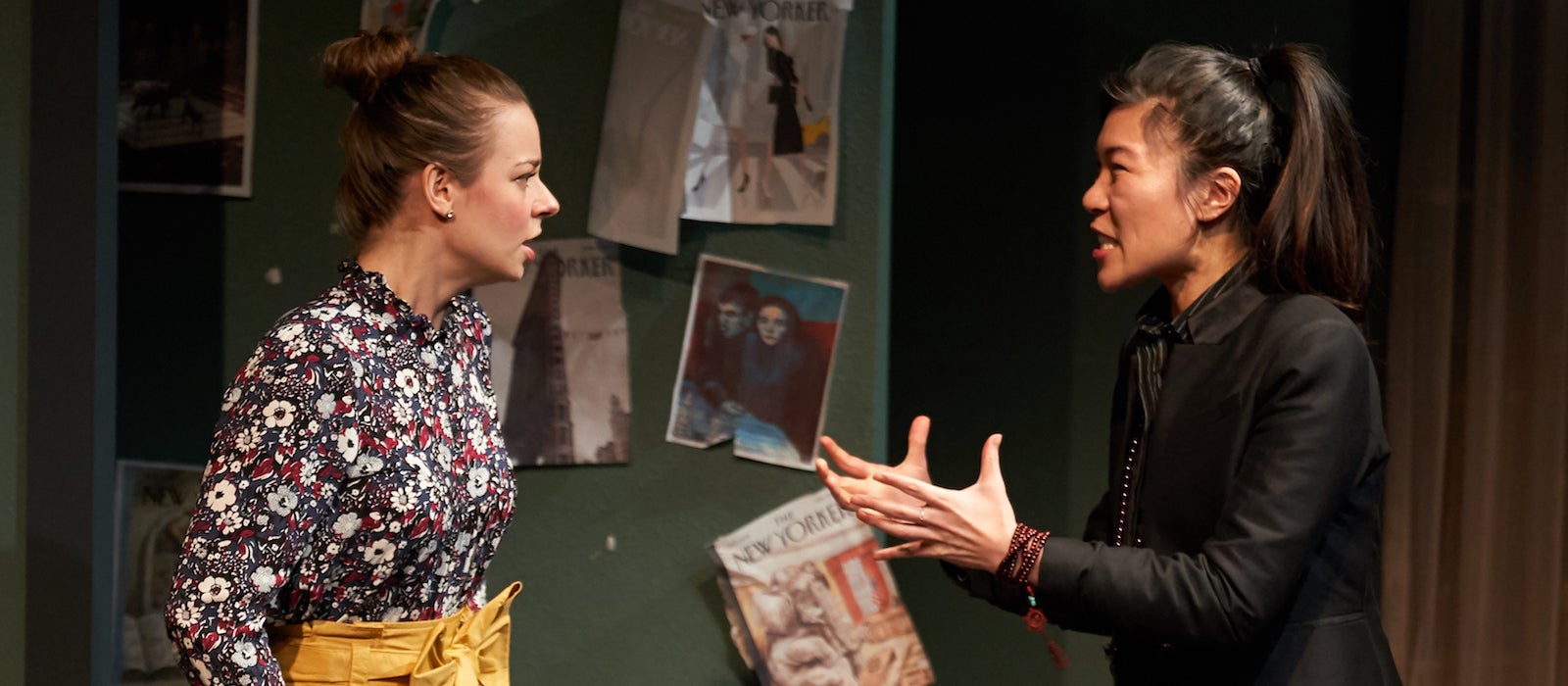 Review Roundup: CAUGHT will "blow you away"
Wednesday |

Mar.

14

, 2018
What, exactly, is Caught? It's a tricky question to answer without giving too much away. Suffice to say, it's a fourth-wall-breaking puzzle box of a play that is turning heads and generating conversation in The Rep Studio.
So we'll instead leave it to St. Louis theatre critics to describe the show. Beware of spoilers, however!
We're compiling all of the local critical reactions in this space, so be sure to keep checking back as the reviews continue to roll in! The show continues through March 25.
Richard T. Green, Talkin' Broadway:

"A series of magic tricks: starting small, and then getting bigger and more amazing, till (metaphorically speaking) the Empire State Building is made to disappear by the end."
"A kind of theatrical thrill ride that dazzles, entertains, and provokes."
Andrea Torrence, St. Louis Theatre Snob:

"This inventive trip down the rabbit hole revels in clouding the line that separates truth from fabrication, examines journalism versus fiction, and throws in a little cultural appropriation for good measure."
Steve Allen, Stage Door St. Louis:

"The 90 minute, no intermission running time will leave you plenty of time to enjoy a nosh and discuss this intriguing and ethereal play- plan on thinking about it long after you've seen it."
Judith Newmark, St. Louis Post-Dispatch:

"Thanks to [director Seth] Gordon's light touch and the four fine actors, 'Caught' never feels sober or self-serious."
Lynn Venhaus, St. Louis Limelight:

"'Caught' is a different kind of play for a new age, and will fuel old-style face-to-face conversations after viewing. You have to talk about what you just saw — and heard."
"Arresting, sometimes exhilarating, frequently clever."
Ann Pollack, St. Louis Eats and Drinks:

"It is, to be sure, extremely interesting, giving us all kinds of questions to puzzle as the evening passes."
Michelle Kenyon, Snoop's Theatre Thoughts:

"All the elements work together to make this a unique, challenging work of theatre that addresses timely issues of truth in media, as well as the very concept of truth itself."