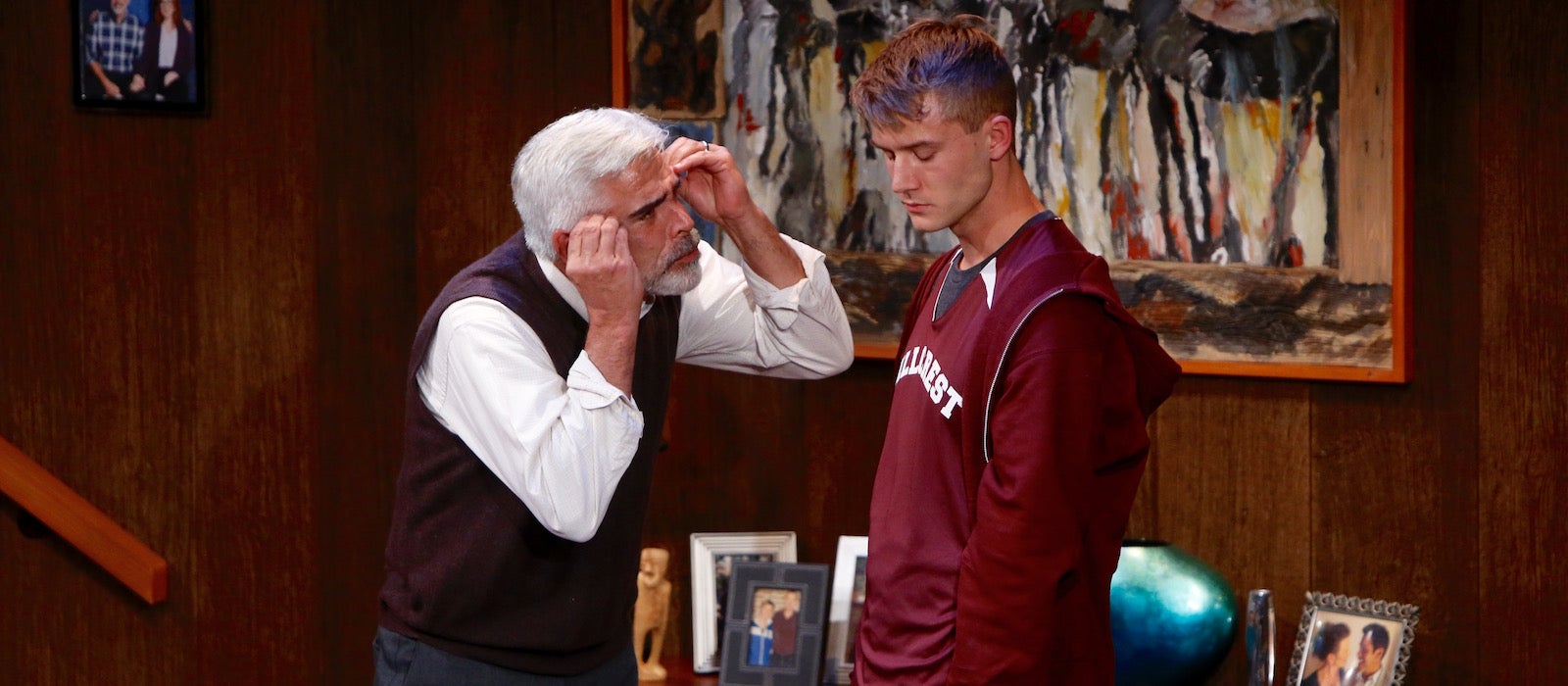 Review Roundup: ADMISSIONS is a conversation-sparking must-see
Monday |

Nov.

5

, 2018
Admissions, Joshua Harmon's 2018 Drama Desk Award winner for Outstanding Play, has gone off like a bombshell in The Rep's Studio Theatre. The play's scandalously funny take on academia, diversity politics and checking one's privilege is a huge word-of-mouth hit with Rep patrons and local reviewers alike.
We're compiling all of the local critical reactions in this space, so be sure to keep checking back as the reviews continue to roll in! The show continues through November 11.
Calvin Wilson, St. Louis Post-Dispatch:

"Directed with finesse by Steven Woolf, 'Admissions' is a shockingly insightful and outrageously hilarious satire about class, race and the increasingly unbridgeable American cultural divide."
"A searing, sensational presentation ... Feelings are bruised and ideas challenged throughout the course of this powerful and abrasive presentation."
"The entire cast is splendid under Steven Woolf's direction, bringing additional depth, dimension, and intentional fissures to Harmon's already fabulously complex characters."
Ann Pollack, St. Louis Eats and Drinks:

"Harmon's previous work, like Bad Jews, uses humor to get at things, and there are a lot of laughs in this show. But certainly some of it has a tinge of discomfort to it. And that's quite proper."
Michelle Kenyon, Snoop's Theatre Thoughts:

"The small cast does an excellent job here, bringing their characters to life credibly, navigating the play's sometimes witty, sometimes sharply comic, sometimes dramatic tone well."