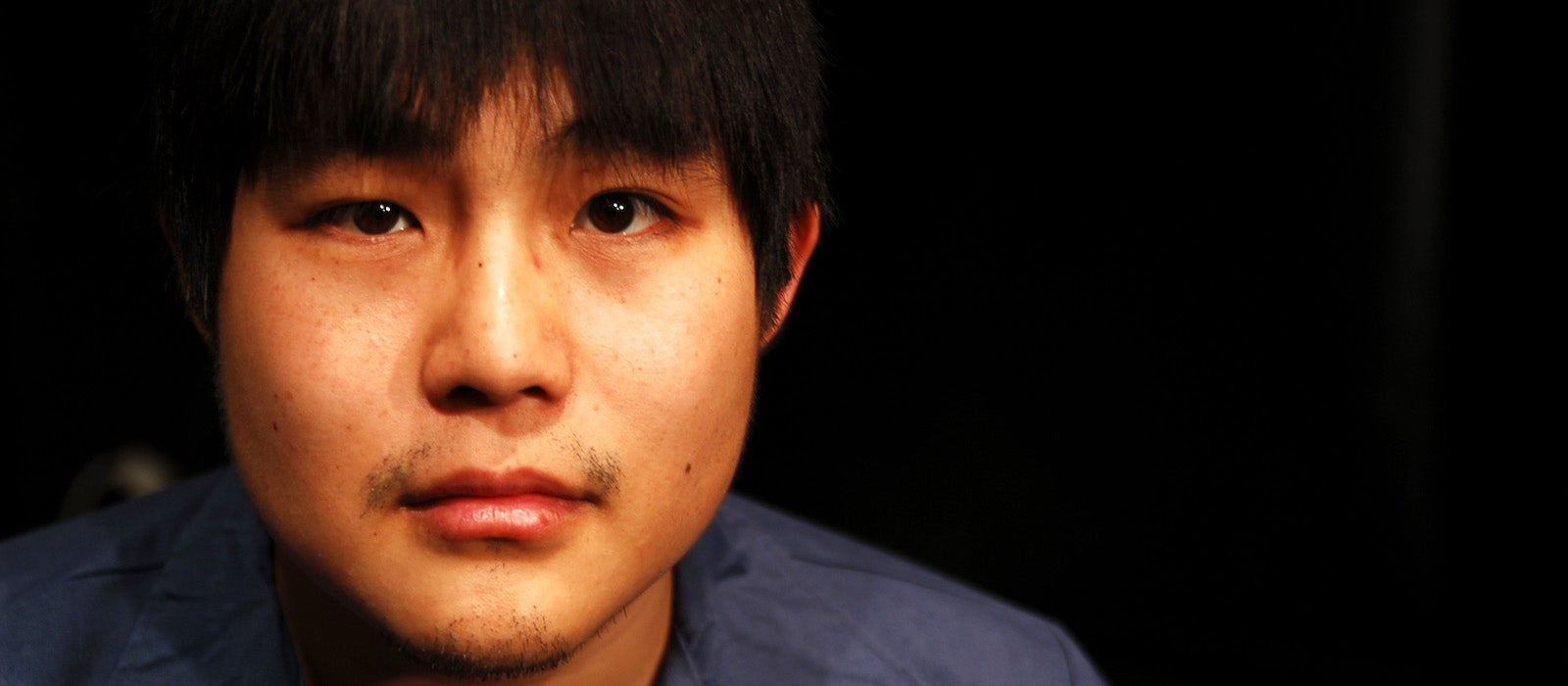 Playwright Mike Lew's TEENAGE DICK remixes Richard III
Monday |

Apr.

10

, 2017
Playwright Mike Lew's new work, Teenage Dick, has the catchy kind of premise that makes for an easy creative sales pitch: "what if we took Shakespeare's Richard III and put him in a modern high school?"
In this version of the play, Richard is a teen living with cerebral palsy whose highest ambition is to become class president.
It's both an inversion and an homage to the original character, who nimbly dances along the line between lovable and dastardly.
"He's a really compelling villain who announces his plot early on," Lew says. "You sort of root for him, and then you don't."
But for patrons looking for a straight, scene-by-scene translation of Shakespeare's work, Lew's play — reading Wednesday as part of The Rep's Ignite! Festival of New Plays — will almost certainly confound. Teenage Dick is a true remix of The Bard, lifting some pieces while rearranging or junking others.
"I re-read Richard III and almost looked at it from a structural perspective," Lew says. "I figured out what elements that I wanted to keep buttressing the play and what elements I could let go of."
The play features a core collaborative team of Lew, actor Gregg Mozgala (Richard) and director Moritz von Stuelpnagel, who have been with the play for previous workshops. The trio know each other well from their time at Ensemble Studio Theatre in New York City.
Mozgala, who was born with cerebral palsy, founded The Apothetae theatre company in 2012 to tell stories about the experiences of disabled people. He approached Lew with that memorable pitch for Teenage Dick, and as Lew jokes, he "just couldn't let that title go."
Lew is now looking to see how his unique spin on Shakespeare, ambition and high school politics connects with its Ignite! audience.
"I'm really curious how far audiences are willing to go with me," Lew says. "There's definitely fewer murders in this than the original, but that doesn't mean there aren't any exciting substitutes."
Get your tickets for Teenage Dick by clicking below: