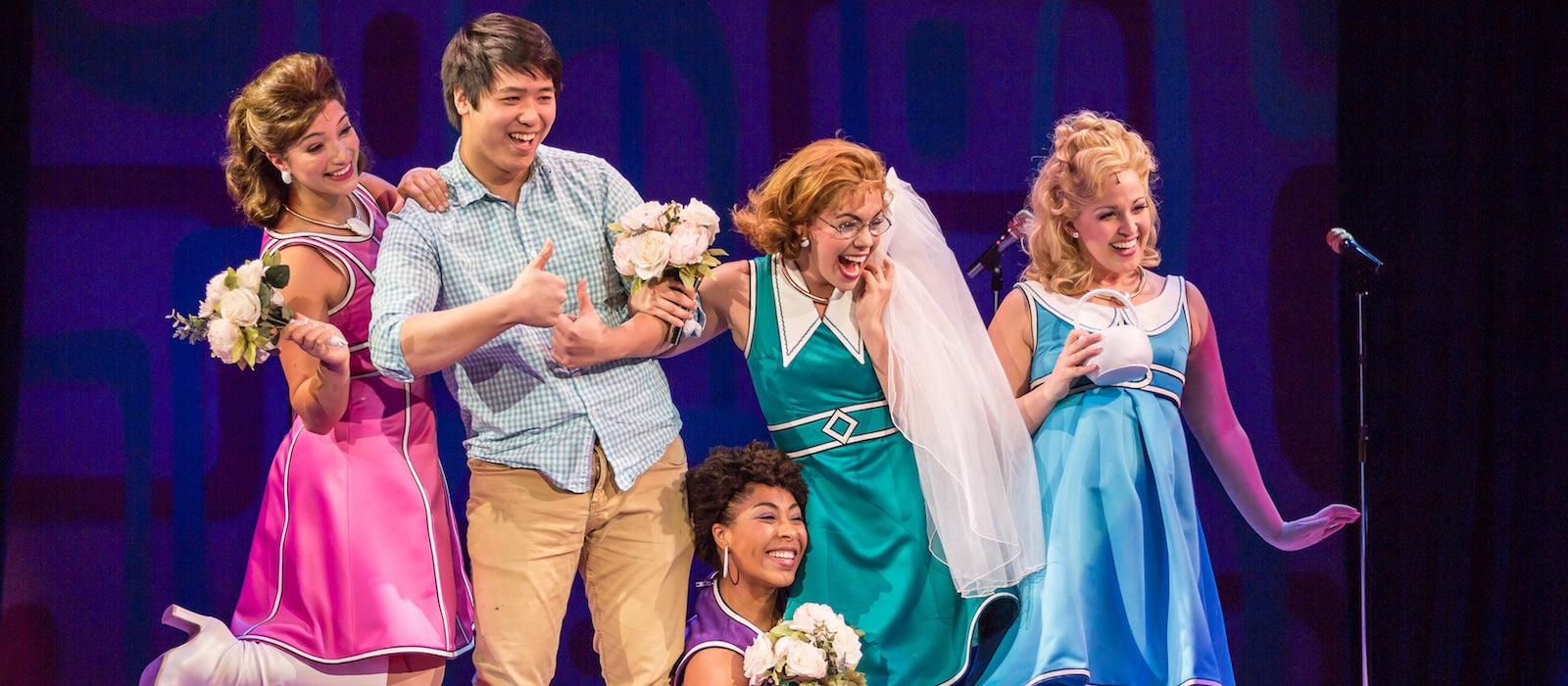 "Mr. Lee" is the stealth highlight of THE MARVELOUS WONDERETTES
Friday |

Jan.

5

, 2018
The Marvelous Wonderettes is a nonstop parade of pop hits, sung by four brilliant performers who've learned to harmonize perfectly.
But the show becomes even more fun when a total amateur gets involved.
During the second act of every performance, the Wonderettes select an audience member to stand in as "Mr. Lee," the teacher who's the object of Wonderette Missy's affections. They bring him up on stage, sing to him, dance with him and pose for a photo.
Luckily, our first Mr. Lee experience of the Wonderettes' performance run (at Wednesday night's first preview) got documented on Facebook, which means that we have some adorable videos to share with you:
Congrats to this gentleman for nailing his Rep debut! We can't wait to see what other Mr. Lee-related hijinks take place during the production, which continues through January 28.
Get your tickets below:
January 5, 2018
Written and created by Roger Bean |
Directed and choreographed by Melissa Rain Anderson