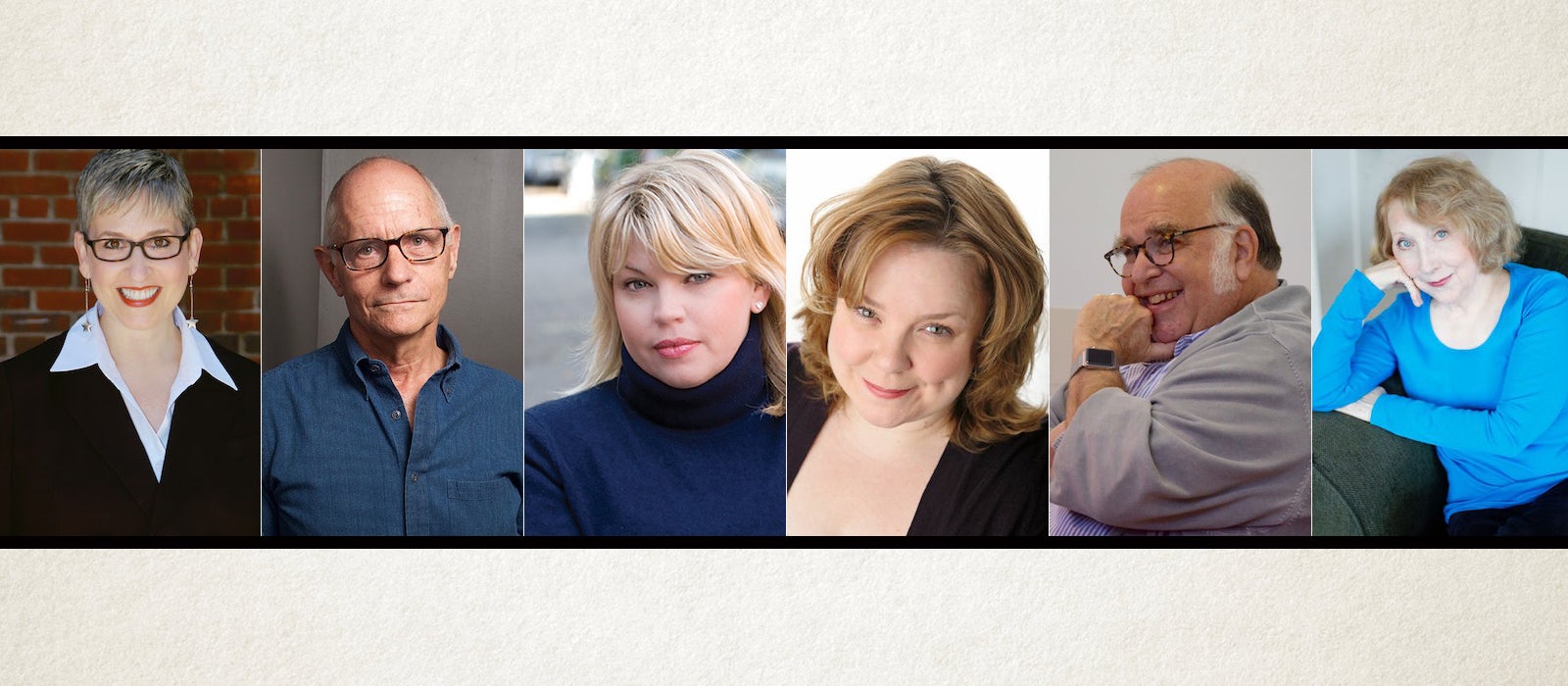 Meet our 2017-2018 Mainstage directors!
Friday |

May

19

, 2017
Here at The Rep, it's an honor to work with some of the very best talents in the national theatre community. And that starts with our directors.
It takes some truly exceptional people to direct all of the different moving parts of a Rep production, all the while shaping its unique aesthetic. With our 2017-2018 Mainstage Season now in place, we'd like to introduce you to the fantastic group of directors who will take the reins for each of these shows:
Marcia Milgrom Dodge
Directing The Curious Incident of the Dog in the Night-Time (September 6 – October 1)
Previous Rep directing credits: Cabaret (2013)
Dodge got her start as a choreographer, a role that she held in Rep productions of Little Shop of Horrors, The Merry Wives of Windsor, Texas and Dancing at Lughnasa. That masterful grasp of movement informs her work as a director, and will play a major role in her take on The Curious Incident. With this being one of the first regional theatre productions of the show, members of the artistic staff will have the chance to make it their own.
Paul Mason Barnes
Directing Hamlet (October 11 – November 5)
Previous Rep directing credits: A Midsummer Night's Dream (2014), The Comedy of Errors (2012), Macbeth (2011) and several more.
Barnes has become The Rep's go-to director for Shakespearean productions in recent years, and it's easy to see why. His adaptations of The Bard's work always bring immense flair to the stage, but without overshadowing the language or thrust of the story. We're excited to see how Barnes approaches one of Shakespeare's most iconic tragedies, which has never before appeared on The Rep stage.
Jenn Thompson
Directing Miss Bennet: Christmas at Pemberley (November 29 – December 24)
Previous Rep directing credits: Angel Street (2015)
Thompson, her cast and production team wrung every drop of suspense that they could out of Patrick Hamilton's 1939 script for Angel Street, creating an unforgettably atmospheric theatrical experience that won two St. Louis Theater Circle Awards. Longtime Rep patrons will also remember Thompson for her performance as Little Red Ridinghood in 1999's Into the Woods. Since then, Thompson has gone on to direct extensively in regional theatre and Off-Broadway.
Melissa Rain Anderson
Directing The Marvelous Wonderettes (January 3 – 28)
Anderson is making her Rep debut, but this isn't her first show at the Loretto-Hilton Center for the Performing Arts. In April, she directed The Drowsy Chaperone for Webster University's Conservatory of Theatre Arts to rave reviews. She previously directed The Marvelous Wonderettes at Stages Repertory Theatre in Houston, so she brings plenty of familiarity with this fun-loving retro musical. Anderson also performs as an actor on stage and screen. Her TV credits include episodes of Law and Order: SVU and Lipstick Jungle.
Steven Woolf
Directing The Humans (February 7 – March 4)
Previous Rep directing credits: Constellations (2017), A Christmas Carol (2016), All the Way (2015) and dozens more.
What more is there to say? Steven Woolf is synonymous with The Rep. Our artistic leader for 30 years, his stewardship has kept the Rep culturally relevant, commercially successful and artistically daring. He's also a fine director of plays, from the large to the miniature. The Humans is a rich family drama that won the 2016 Tony Award for Best Play, so we expect Woolf and his team to bring something compelling this February.
Pamela Hunt
Directing Born Yesterday (March 14 – April 8)
Previous Rep directing credits: Beehive The 60's Musical (2011), The Musical of Musicals (2006), Crowns (2005) and several more.
Hunt has directed about a dozen shows at The Rep, with an especial knack for musicals and comedies. When it opens in March, Born Yesterday will be her first Rep show in seven years. We're certainly happy to have her back in the saddle to helm this classic comedy! In addition to an extensive resume in regional and New York theatre, Hunt also has directed several productions with our friends at The Muny.