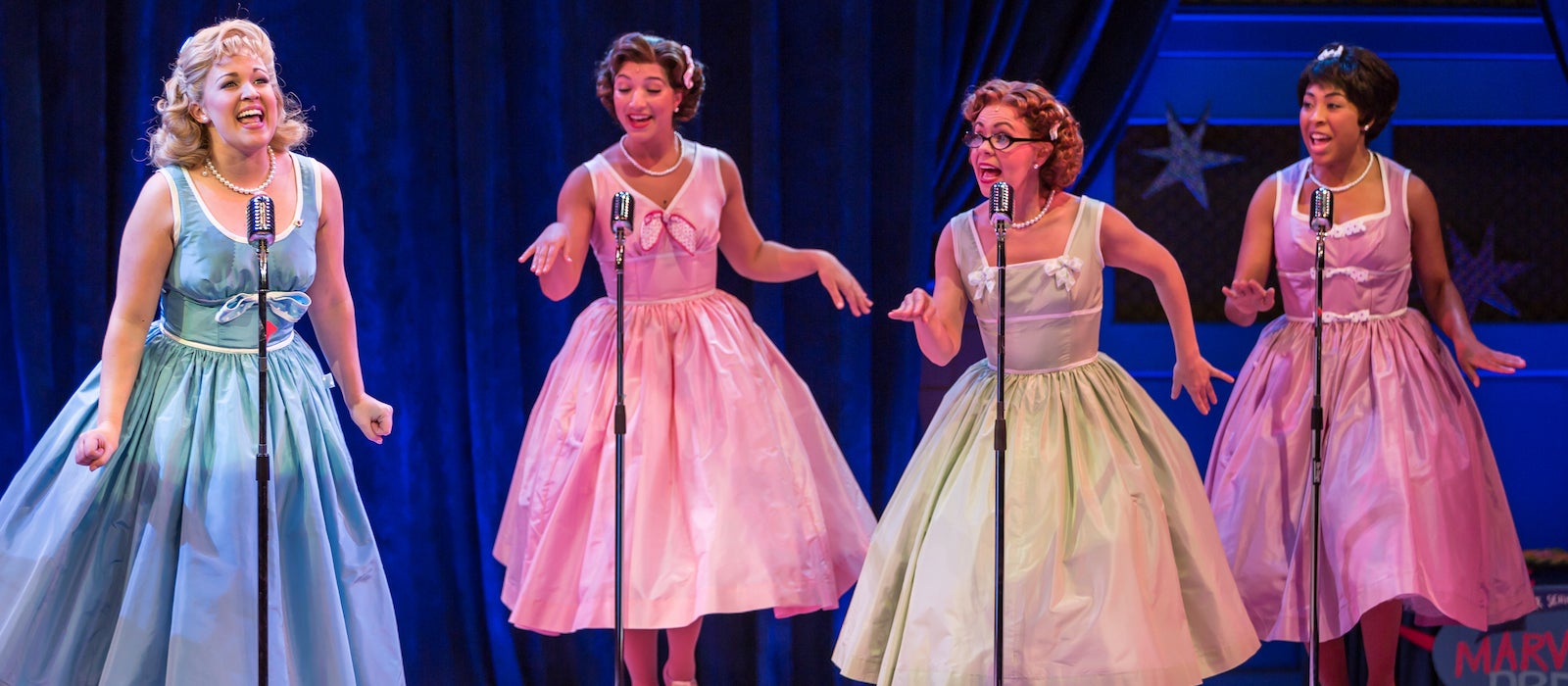 Bop along to the music of THE MARVELOUS WONDERETTES with our YouTube playlist
Thursday |

Jan.

4

, 2018
We've discovered the best way to get excited for the pop musical explosion of The Marvelous Wonderettes: going back to the original recordings of the amazing hit songs featured in the show.
Taking place at a high school prom in 1958 and a 10-year reunion in 1968, this delightful musical features some of the defining hits of both decades. They're songs we've all heard before, including classics like "Mr. Sandman," "Lollipop," "Respect" and "Son of a Preacher Man."
But when we sat down and listened to them again with fresh ears, it was amazing to discover just how rich these recordings are. They feature unforgettable melodies, ace production and brilliant vocal performances.
Treat yourself to the entire Marvelous Wonderettes songbook in the form of our YouTube playlist below. And don't forget to snag your tickets for the show, now running through January 28.
January 5, 2018
Written and created by Roger Bean |
Directed and choreographed by Melissa Rain Anderson