Until The Flood
Written and Performed by Dael Orlandersmith |
Directed by Neel Keller
Celebrated writer, performer and Pulitzer Prize finalist Dael Orlandersmith interviewed St. Louisans from every corner of the region about recent social unrest. From these conversations, she has crafted a stunning piece that reflects the complexity of St. Louis. Orlandersmith's play is a mosaic of voices that tells our region's story without advancing any one viewpoint above others. A world premiere, commissioned by The Rep.
---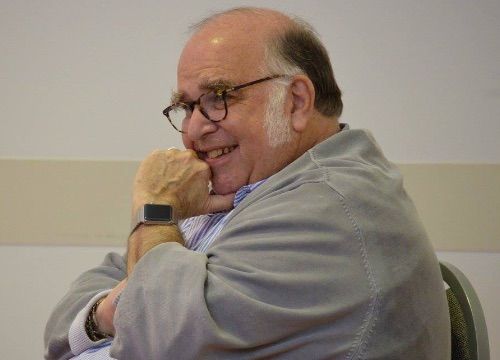 Steve's Take:
This is a fundamental chronicle of our current time and place. Until the Flood is an even-handed look at the past two years of events, with input from every corner of our region.
---
All photos below by Peter Wochniak

Group Information

Groups of 10 or more get the best seats at the best price. Visit Group Page for details.

Related Links

Cast & Creative Crew

Cast:
Dael Orlandersmith (Performer)

Creative Staff: Neel Keller (Director), Takeshi Kata (Scenic Designer), Kaye Voyce (Costume Designer), Mary Louise Geiger (Lighting Designer), Justin Ellington (Sound Designer/Composer), Nicholas Hussong (Projection Designer), Tony Dearing (Stage Manager), Monica Dickhens (Assistant Stage Manager)

Additional Information

"Every 28 Hours" at The Rep

The "Every 28 Hours Plays" are inspired by the Black Lives Matter movement, with participation by playwrights and theaters across the nation. The One-Minute Play Festival (Dominic D'Andrea, Producing Artistic Director), and Oregon Shakespeare Festival (Claudia Alick, Producer) collaborated to create a collection of 71 one-minute plays from across the country called "Every 28 Hours". This national partnership focuses on the widely shared statistic that every 28 hours in America, a black person is the victim of systemic violence and is killed by the police, vigilante, or security guard.

People in the St. Louis area have two opportunities to see the show. Center of Creative Arts (COCA) will be hosting a performance on Saturday, October 15th at 8pm and The Repertory Theatre of St. Louis will be hosting a performance on Monday, October 24th at 8pm. All performances will be free.

Rep partners with Washington University for discussion on Oct. 31

Until the Flood playwright Dael Orlandersmith will join award-winning journalist Amy Alexander for a moderated discussion on Washington University's Danforth Campus. Entitled "Our Blood is Strong: A Conversation on Community, Identity and Policing," the discussion will kick off at 7 p.m. October 31 in the Women's Building Formal Lounge.

Sponsored by Washington University's Performing Arts Department and moderated by Professor Paige McGinley, it will be a fascinating addition to the conversation surrounding Until the Flood.

Saint Louis Art Museum Tours

Saturday, October 15 @ 11:00am
Sunday, October 23 @ 2:00pm
Saturday, November 5 @ 11:00am

The Saint Louis Art Museum partners with The Repertory Theatre of St. Louis to offer Museum visitors a one-hour docent-led led tour to view and discuss the experience of men and women who find themselves in the spotlight. Plan to tour before or after you see The Rep's Until the Flood, which runs from October 12-November 6. Tours depart from the Museum's Information Center in Sculpture Hall in the Main Building. All tours are free; no reservations required. For more information visit SLAM Tours page.

Enhance Your Experience

The Rep's Education Department recommends this production for grades 12 and up (ages 17 and up).
A Study Guide featuring before- and after-performance activities, is available for download.
A Play Guide containing a synopsis of the production's story and characters and other information is available. Click here to learn more!
Quick Start presentations will not be offered for Until the Flood.
A free, half-hour Post-Performance Discussion with the cast and staff will follow the matinee performances on October 19 and November 2, and the evening performances on October 20 and 27.
A Talk Theatre lecture will be given on October 17, 2016 at 7:30 pm. For tickets or more information, call (314) 968-4925.