Follies
Book by James Goldman |
Music and Lyrics by Stephen Sondheim |
Directed by Rob Ruggiero
Stephen Sondheim's remarkable musical salutes the world of show business with lavish panache. The former stars of the Weismann Follies have gathered one last time to relive their faded glories. Past and present collide as their memories spring to life. Filled with an exuberant score and poignant observations of love and memory, it's an unforgettable musical experience.
---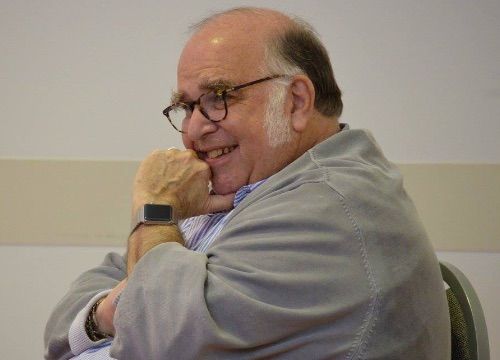 Steve's Take:
It's long been a dream of mine to see this masterpiece on The Rep stage. This kickoff to our Golden Anniversary season will be a seismic spectacle.
---
All photos below by Jerry Naunheim, Jr.

Related Links

Enhance Your Experience

The Rep's Education Department recommends this production for grades 11 and up (ages 16 and up).
Join cast member Zoe Vonder Haar (Hattie) for a Quick Start presentation on the world of Follies! Presentations will begin one hour prior to curtain.(12:15 for Matinee performances).
Quick Start is offered for every performance except for previews, opening night and 8 p.m. Saturday performances.
A free, half-hour Post-Performance Discussion with the cast and staff will follow the matinee performances on September 14 and 28, and the evening performances on September 15 and 22.
A Talk Theatre lecture will be given on September 12, 2016 at 7:30 pm. For tickets or more information, call (314) 968-4925.

Cast & Creative Staff

Cast:

Christiane Noll (Sally)
Emily Skinner (Phyllis)
Adam Heller (Buddy)
Bradley Dean (Ben)
Nancy Opel (Carlotta)
Zoe Vonder Haar (Hattie)
Amra-Faye Wright (Solange)
James Young (Theodore)
E. Faye Butler (Stella Deems)
Carol Skarimbas (Heidi)
Robert DuSold (Roscoe)
Dorothy Stanley (Emily)
Joneal Joplin (Dimitri Weismann)
Ron Himes (Max)
Kathryn Boswell (Young Phyllis)
Michael Williams (Young Ben)
Sarah Quinn Taylor (Young Sally)
Cody Williams (Young Buddy, 9/7-9/25)
Jeremy Greenbaum (Young Buddy, 9/27-10/2)
Julie Hanson (Young Heidi/Ensemble)
Kristen Smith Davis (Ensemble)
Gaby Gamache (Ensemble)
Luke Hamilton (Ensemble)
Dan Horn (Ensemble)
Adrienne Howard (Ensemble)
Drew Nellessen (Ensemble)
Brenna Noble (Ensemble)
Kara Overlien (Ensemble)
Brett Thiele (Ensemble)

Creative Staff: Rob Ruggiero (Director), Ralph Perkins (Choreographer), Brad Haak (Music Supervisor), Luke Cantarella (Scenic Designer), Amy Clark (Costume Designer), John Lasiter (Lighting Designer), Randy Hansen (Sound Designer), Valerie Maze (Conductor), David Siegel (Orchestral Reduction), Pat McCorkle, McCorkle Casting, Ltd. (Casting Director), Emilee Buchheit (Stage Manager), Lorraine LiCavoli (Assistant Stage Manager)