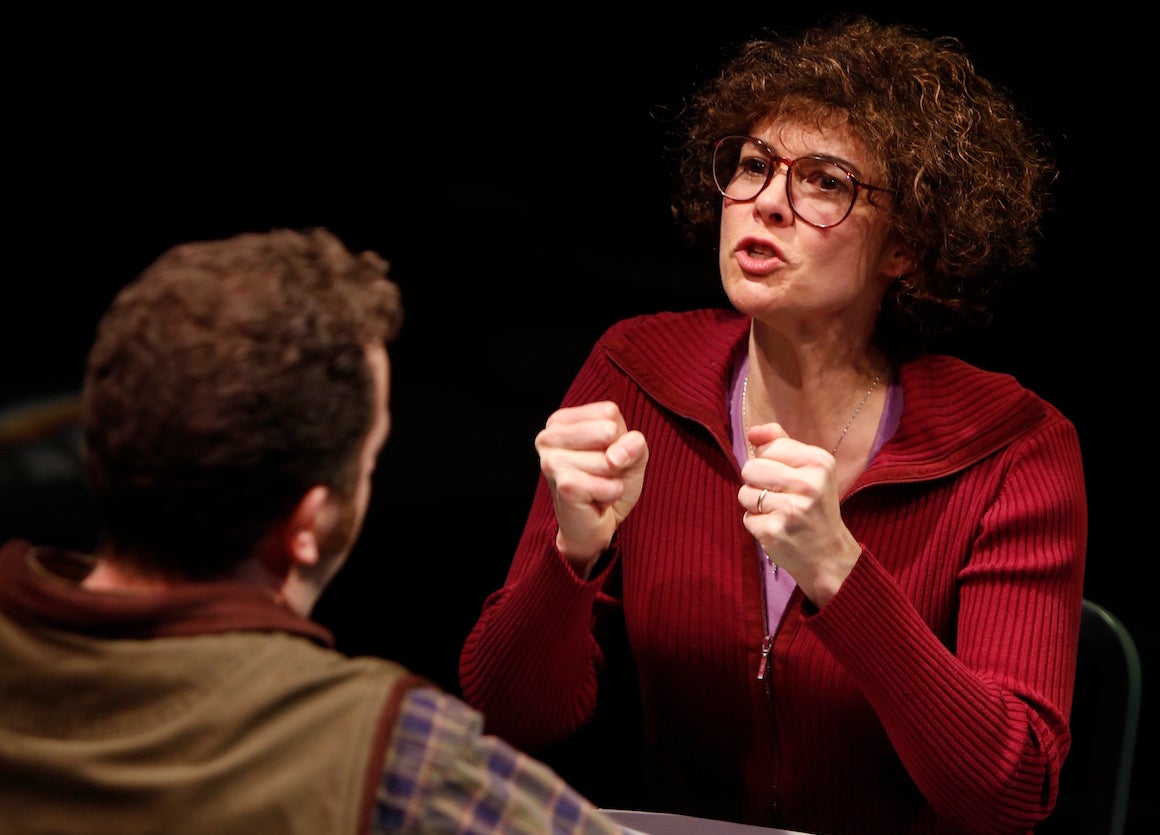 Molly's Hammer
by Tammy Ryan
Directed by Seth Gordon
2015-2016 Studio Season
The Story
Molly Rush was focused on the endgame— save the world, protect her family. But what would she have to sacrifice? In 1980, the Pittsburgh housewife and mother of six walked into a General Electric plant and took a hammer to a nuclear warhead to protest the buildup of America's nuclear arsenal. Based on the true story of the Plowshares Eight, Molly's Hammer is the world-premiere account of one woman's unwavering beliefs and her family's desperate attempts to protect her from infamy.
Creative & Production Staff
Scenic Designer: Gianni Downs
Costume Designer: Lou Bird
Lighting Designer: Mark Wilson
Sound Designer: Amanda Werre
Stage Manager: Shannon B. Sturgis
Casting: Rich Cole and Bob Cline
Cast
Nancy Bell (Molly Rush)
Joe Osheroff (Bill Rush)
Kevin Orton (Daniel Berrigan and others)
Sponsorship & Support
Edward Jones
Production Notes
This production was the world premiere of Molly's Hammer. The real Molly Rush attended the opening night performance.