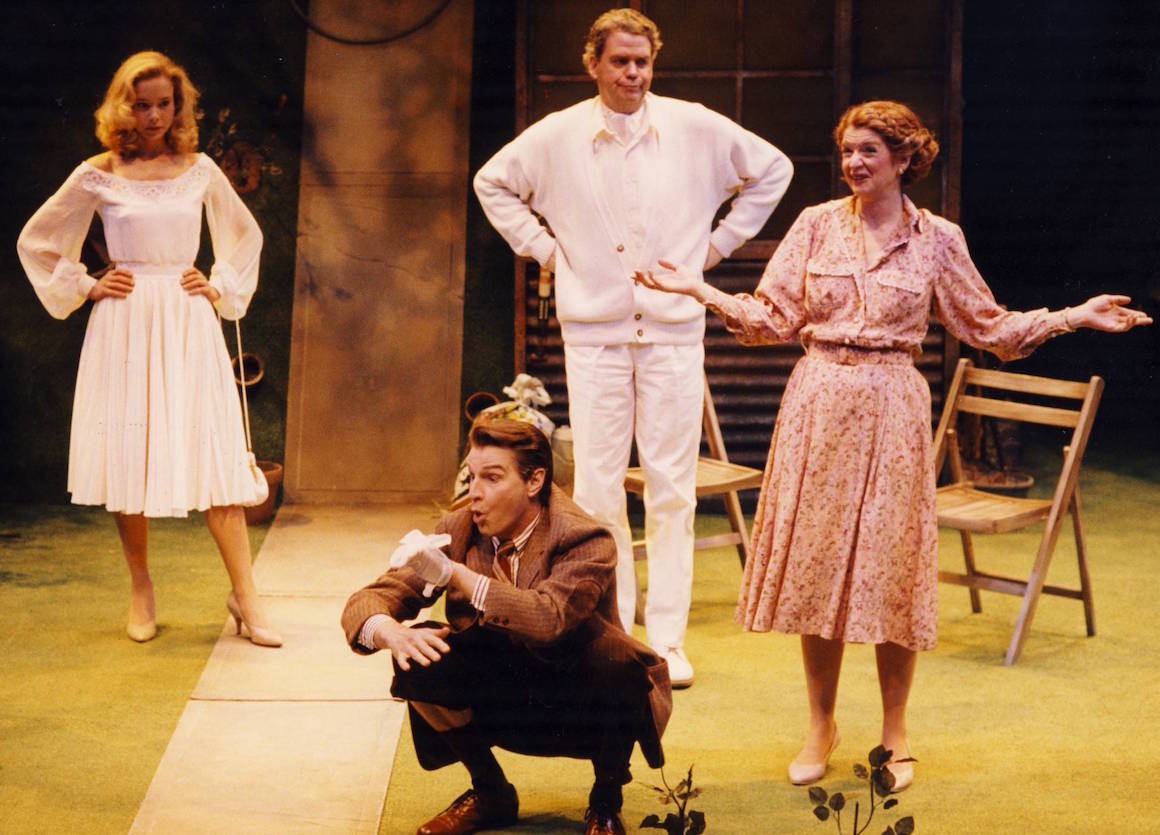 Woman in Mind
By Alan Ayckbourn
Directed by Susan Gregg
February
10
-
March
12
, 1993
1992-1993 Mainstage Season
The Story
A hilarious yet terrifying social comedy from the pen of Britian's wittiest contemporary playwright. A small-town vicar's wife who accidentally knocks herself out while gardening finds she's suddenly in the fabulous fantasy world she's always dreamed about… until her crashingly boring real family appears.
Creative & Production Staff
Scenic Designer: John Ezell
Costume Designer: Alan Armstrong
Lighting Designer: Dale F. Jordan
Stage Manager: Glenn Dunn
Assistant Stage Manager: Scott De Broux
Cast
Darrie Lawrence (Susan)
Tom Cayler (Bill)
Eric Forsythe (Andy)
Clea Montville (Lucy)
Paul DeBoy (Tony)
Joe Palmieri (Gerald)
Tamara Daniel (Muriel)
Philip Lehl (Rick)
Sponsorship & Support
Guest actors Darrie Lawrence and Joe Palmieri are sponsored by General American Life Insurance. The set is underwritten by an anonymous gift.