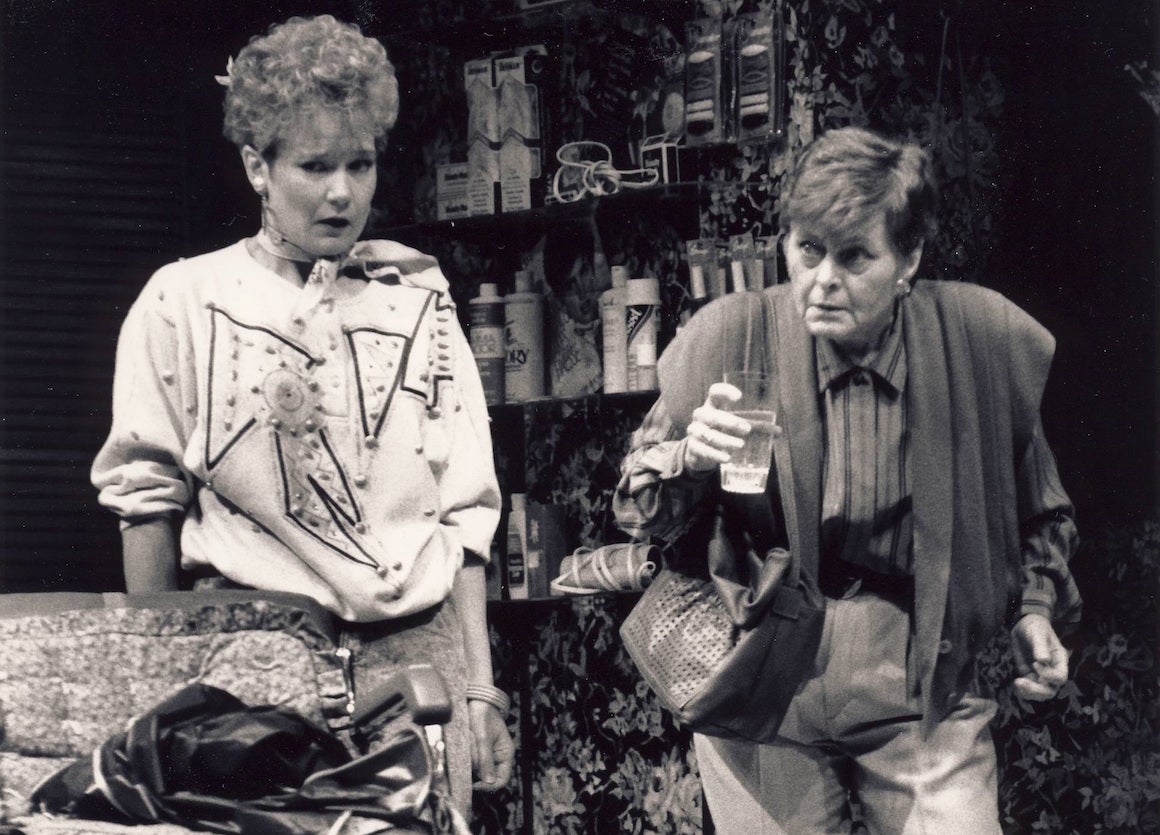 Steel Magnolias
By Robert Harling
Directed by Susan Gregg
November
30
-
December
30
, 1988
1988-1989 Mainstage Season
The Story
The off-Broadway comedy hit of the past two seasons! A show for the holidays that will make you laugh and show you the strength of human kindness. The play chronicles six unforgettable characters whose lives are intertwined with faith, hope, love and a southern accent. The joy of the season will be evident in this play.
Creative & Production Staff
Scenic Designer: Carolyn L. Ross
Costume Designer: Carolyn L. Ross
Lighting Designer: Max De Volder
Stage Manager: T.R. Martin
Assistant Stage Manager: Steve Marquette
Cast
Carol Dilley (Annelle)
Glynis Bell (Truvy)
Mickey Hartnett (Clairee)
Melissa Hurst (Shelby)
Rita Gardner (M'Lynn)
Billie Lou Watt (Ouiser)
Additional Credits
Technical Adviser: Markus Bluestein
Sponsorship & Support
Corporate Sponsor: United Missouri Bank of St. Louis, n.a.