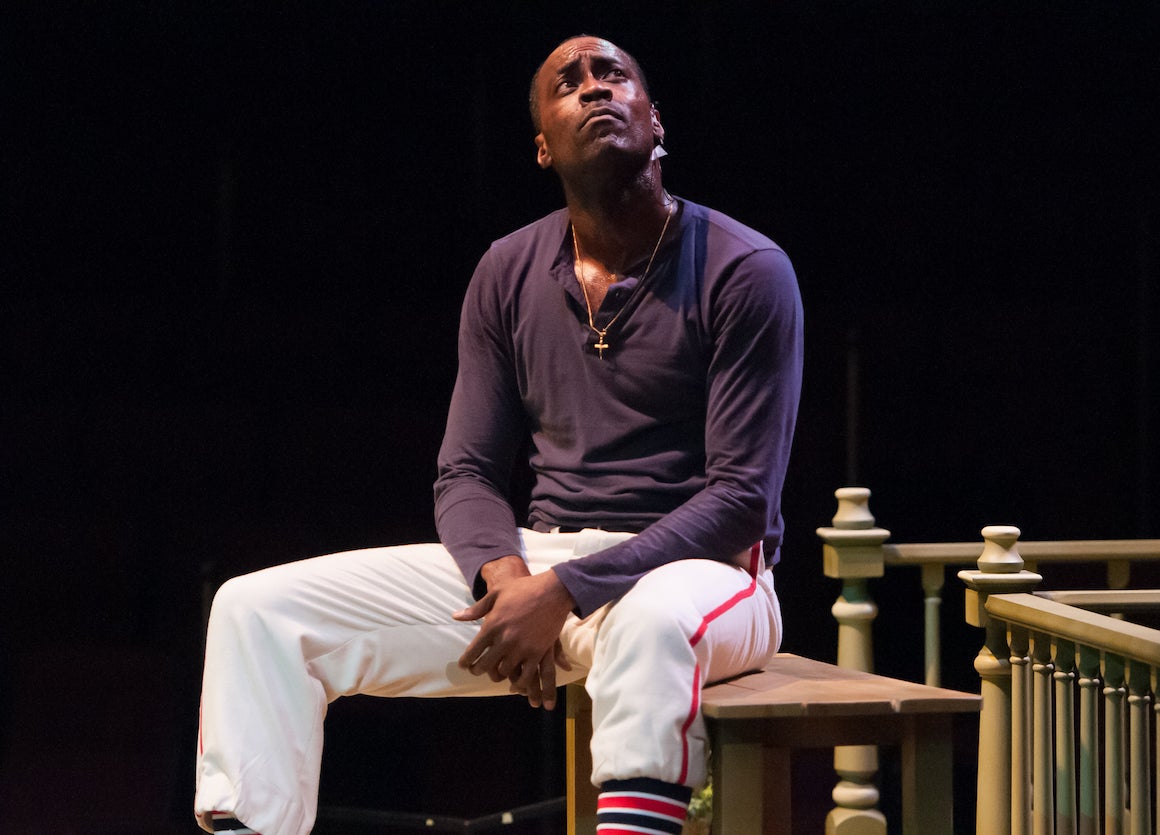 Satchel Paige and the Kansas City Swing
by Trey Ellis and Ricardo Khan
Music by Bobby Watson
Directed by Ricardo Khan
March
16
-
April
10
, 2016
2015-2016 Mainstage Season
The Story
The crack of the bat, the roar of the crowd—it's what every baseball player dreams of. In 1947, Jackie Robinson had broken baseball's color barrier, while Satchel Paige and his Negro League All-Stars were barnstorming against their white counterparts in the Majors. It was baseball by day and jazz by night as the impassioned and devoted players tried to find their place in a country on the verge of change.
Creative & Production Staff
Composer/Music by: Bobby Watson
Fight Choreographer: Rick Sordelet / Christian Kelly-Sordelet
Scenic Designer: John Ezell
Costume Designer: Lauren T. Roark
Lighting Designer: Victor En Yu Tan
Sound Designer: Tom Mardikes
Stage Manager: Tony Dearing
Assistant Stage Manager: Monica Dickhens
Casting: Rich Cole and Bob Cline
Cast
Eric Person (Jazzman)
Robert Karma Robinson (Satchel Paige)
Michael Chenevert (Buck O'Neil)
Peterson Townsend (Art Young)
Kohler McKenzie (Bob Feller)
Sam Wolf (Franky Palmieri)
Tsilala Brock (Moira Hopkins)
Vanessa A. Jones (Mrs. Hopkins)
Sponsorship & Support
Emerson
The National Endowment for the Arts
Production Notes
Satchel Paige and the Kansas City Swing was a co-production with the Cincinnati Playhouse in the Park.