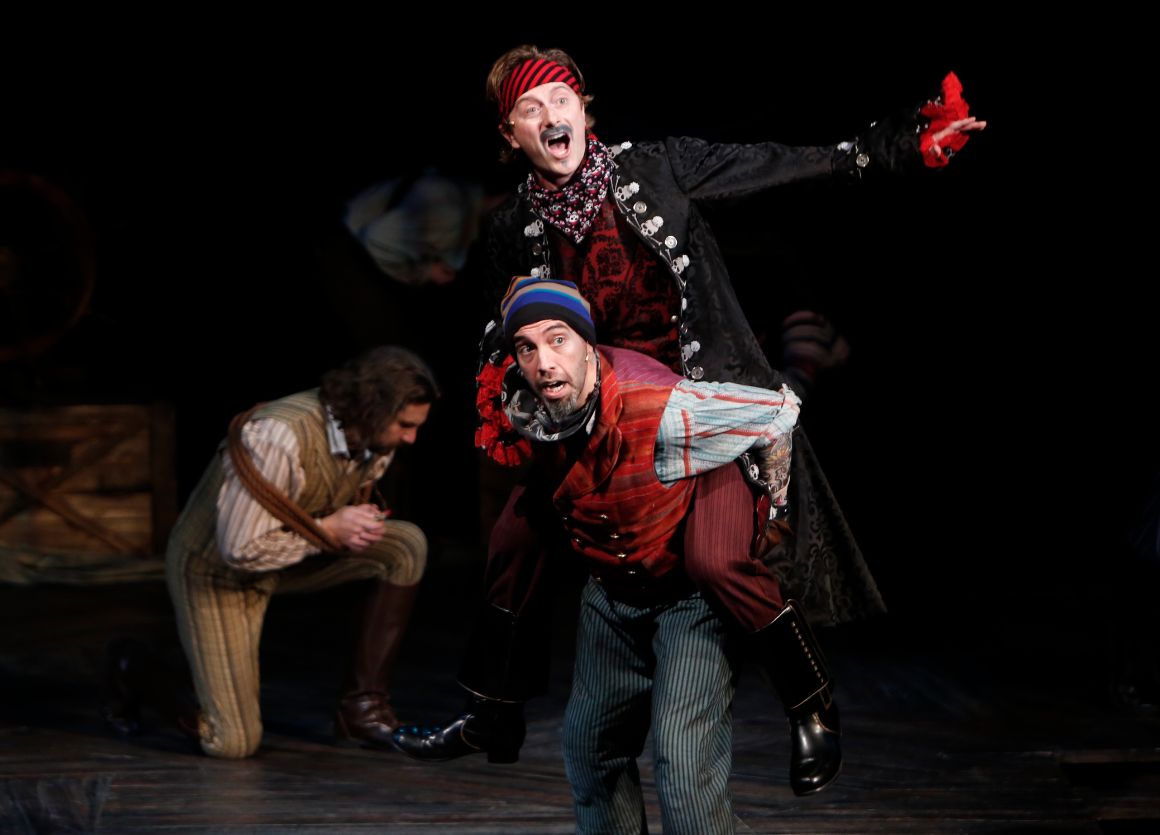 Peter and the Starcatcher
by Rick Elice
Based on the novel by Dave Barry and Ridley Pearson
Music by Wayne Barker
Directed by Blake Robison
2015-2016 Mainstage Season
The Story
An apprentice starcatcher and a young orphan boy find themselves on a life-changing adventure when they are charged with protecting magical starstuff from a fearsome pirate. Pursued by a giant crocodile, mysterious mermaids and angry islanders, their fantastical journey is filled with spectacle and whimsy. This swashbuckling prequel to Peter Pan is rich in stage magic, off-the-wall humor and touching sincerity as it takes us on a voyage to an island where dreams are born and time is never planned. Winner of five 2012 Tony Awards.
Creative & Production Staff
Assistant Director: Katie Lupica
Musical Director: Patrick Sulken
Orchestrator/Arranger: Matthew M. Nielson
Fight Choreographer: Drew Fracher
Scenic Designer: James Kronzer
Costume Designer: David Kay Mickelsen
Lighting Designer: Kenton Yeager
Sound Designer: Matthew M. Nielson
Stage Manager: Emilee Buchheit
Assistant Stage Manager: Lorraine LiCavoli
Casting: Stephanie Klapper, C.S.A.
Cast
Clinton Brandhagen (Lord Leonard Aster)
Andrew Carlyle (Ted)
Natalie Morgan Fisher (Grempkin/Mack/Sanchez/Hawking Clam)
Jeffrey C. Hawkins (Black Stache)
Betsy Hogg (Molly Aster)
Sean Mellott (Prentiss)
Spencer Davis Milford (Peter)
Jesse Munoz (Captain Scott)
Andy Paterson (Mrs. Bumbrake/Teacher)
Jose Restrepo (Smee)
Arturo Soria (Slank/Fighting Prawn)
Nick Vannoy (Alf)