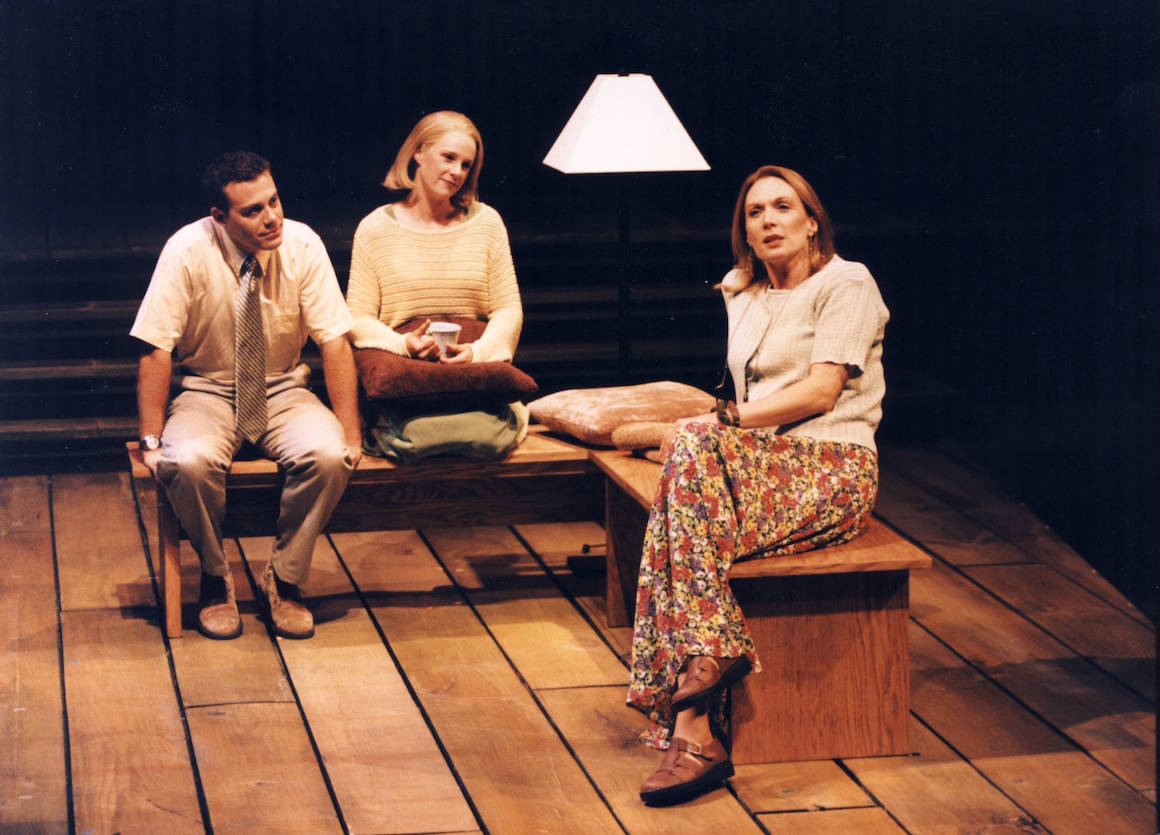 Book of Days
By Lanford Wilson
Directed by Marshall W. Mason
September
08
-
October
08
, 1999
1999-2000 Mainstage Season
The Story
A major theatrical event—a new play by Missouri's own Pulitzer Prize-winning playwright Lanford Wilson. When murder roars through a small Missouri town, Ruth Hoch begins her own quest to find truth and honesty amid small town jealousies, religion, greed and lies. This tornado of a play propels you through its events like a page-turning mystery.
Creative & Production Staff
Scenic Designer: John Lee Beatty
Costume Designer: Laura Crow
Lighting Designer: Dennis Parichy
Sound Designer: Chuck London
Stage Manager: Glenn Dunn
Assistant Stage Manager: Scott De Broux
Casting: Bernard Telsey Casting (Bernie Telsey, Will Cantler, David Vaccari). Additional casting by Yeskel/Hicks Casting.
Cast
Suzi Regan (Ruth Hoch)
Matthew Rauch (Len Hoch)
Jonathan Hogan (Boyd Middleton)
Shannon Burkett (Ginger Reed)
Dee Hoty (Martha Hoch)
Jim Haynie (Walt Bates)
Pamela Dunlap (Sharon Bates)
Alan Campbell (James Bates)
Bellamy Young (LouAnn Bates)
Boris McGiver (Earl Hill)
John Lepard (The Reverend Bobby Groves)
Tuck Milligan (Sheriff Conroy Atkins)
Sponsorship & Support
Major Sponsor: Monsanto Fund
The Repertory Theatre thanks Metropolitan Life Foundation for its sponsorship of Guest Director Marshall W. Mason.
Production Notes
Book of Days was presented in association with Hartford Stage.