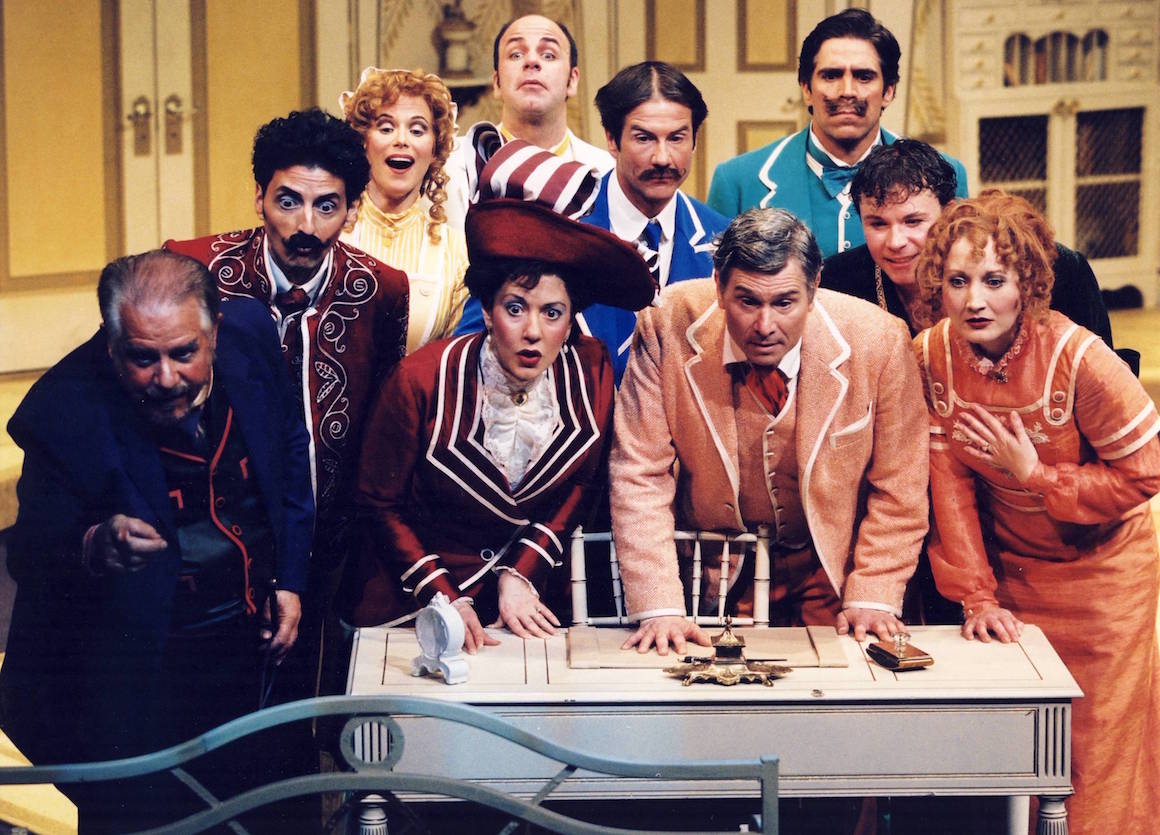 A Flea in Her Ear
By Georges Feydeau
Adapted by Douglas Johnson
Directed by John Going
September
11
-
October
11
, 2002
2002-2003 Mainstage Season
The Story
Mix a suspicious wife, a deceptive love letter, two hapless husbands and case after case of mistaken identity. Shake well and hold your sides, because every twist and turn will leave you breathless with laughter. A simple misunderstanding sets in motion this potently hilarious classic comedy cocktail from the master of farce.
Creative & Production Staff
Scenic Designer: James Wolk
Costume Designer: Elizabeth Covey
Lighting Designer: Dennis Parichy
Stage Manager: Glenn Dunn
Assistant Stage Manager: Shannon B. Sturgis
Casting: Rich Cole
Cast
Jeffries Thaiss (Camille Chandebise)
Patricia Dalen (Antoinette)
Paul DeBoy (Dr. Finache)
David Diaz (Etienne)
Andrea Cirie (Lucienne De Histangua)
Deanne Lorette (Raymonde Chandebise)
Anderson Matthews (Victor-Emmanuel Chandebise)
R. Ward Duffy (Romain Tournel)
Thom Rivera (Homenides De Histangua)
Alisha McKinney (Eugenie)
Thomas Carson (Ferraillon)
Lisa McMillan (Olympe)
T. Doyle Leverett (Krause)
Anderson Matthews (Poche)
Sponsorship & Support
Major Sponsor: Monsanto Fund
Production Notes
A Flea in Her Ear was a co-production with Cincinnati Playhouse in the Park.