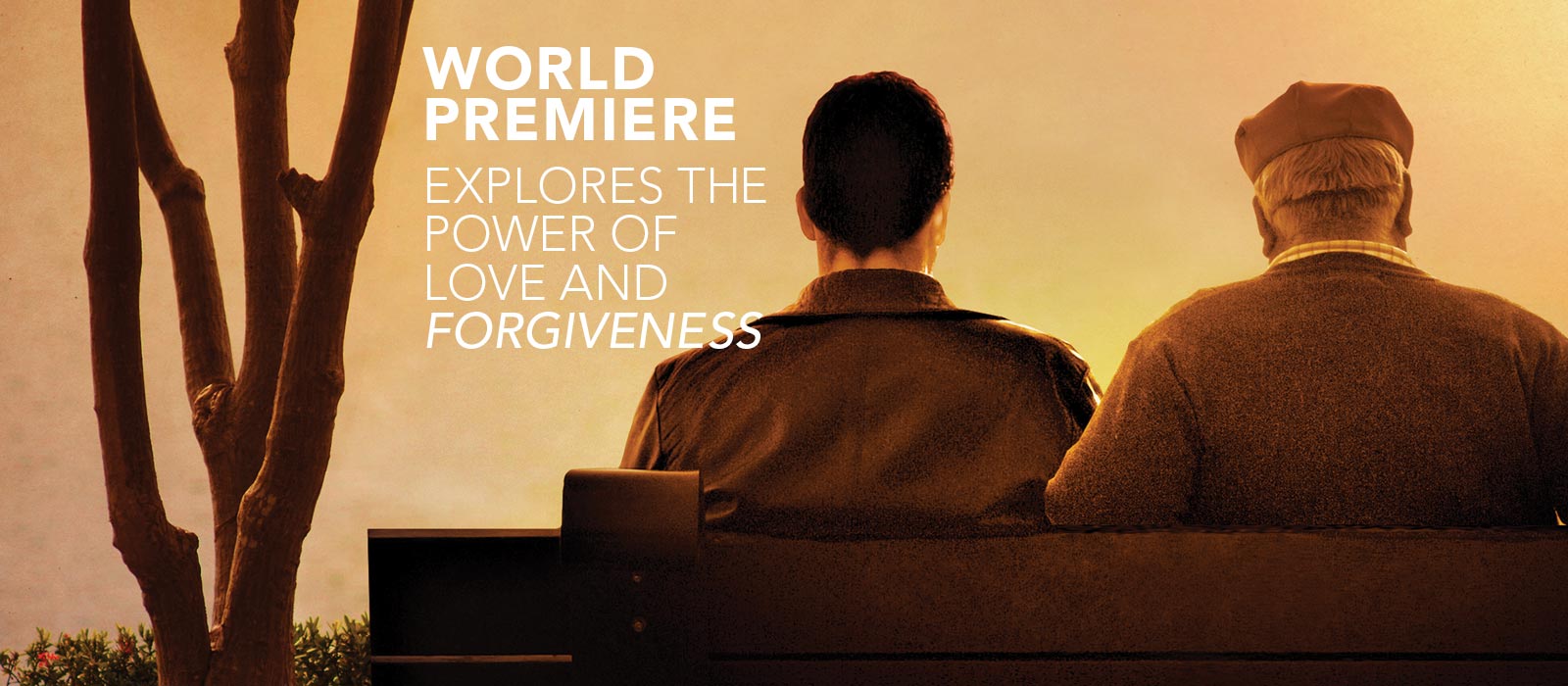 Witty and tender, NONSENSE AND BEAUTY closes The Rep's 2018-19 Studio Theatre season
Wednesday |

Feb.

20

, 2019
The Repertory Theatre of St. Louis will present the world premiere of Scott C. Sickles' Nonsense and Beauty, directed by Seth Gordon, running March 6 – 24 in The Rep's Emerson Studio Theatre.
In 1930, the writer E.M. Forster met and fell in love with a policeman 23 years his junior. Their relationship, very risky for its time, evolved into a 40-year love triangle that was both turbulent and unique. Based on a true story, Nonsense and Beauty captures the wit and wisdom of one of the last century's great writers.

Nonsense and Beauty was developed as part of The Rep's 2018 Ignite! Festival of New Plays, during which The Rep gave the play a staged reading with Sickles in attendance. Featuring direction by Gordon and many of the same actors who were eventually cast in the full production, this process helped to further hone and develop Sickles' script.

The play received a further boost to its development when it received a $34,000 Edgerton Foundation New Play Award, which provided for two extra weeks of rehearsal (one in New York City, one in St. Louis) to further prepare the piece for its first full production – and hopefully future stagings.

The cast features Jeffrey Hayenga (The Winslow Boy, 2015) as E.M. Forster and Robbie Simpson as his love interest, Bob Buckingham. Lori Vegacompletes the love triangle as Bob's wife, May. Rounding out the cast are John Feltch (Vanya and Sonia and Masha and Spike, 2015) as British writer J.R. Ackerley and St. Louis' own Donna Weinsting (A Christmas Carol, 2016) as Forster's mother, Lily.

Gordon directs his 14th Rep production. His design team includes scenic and lighting designer Brian Sidney Bembridge (The Royale, 2017), costume designer Felia Davenport (Caught, 2018) and The Rep's resident sound designer, Rusty Wandall.

Tickets to the production are currently on sale and can be purchased online at repstl.org, by calling the Box Office at 314-968-4925 or visiting the Loretto-Hilton Center at 130 Edgar Road (on the campus of Webster University). Ticket prices range from $46 to $71.

Show times are Tuesday, Wednesdays and Sunday evenings at 7 p.m.; Thursdays, Fridays and selected Saturday evenings at 8 p.m. Matinee performances are Saturdays at 4 p.m. and Sundays at 2 p.m.

For more information, click below.