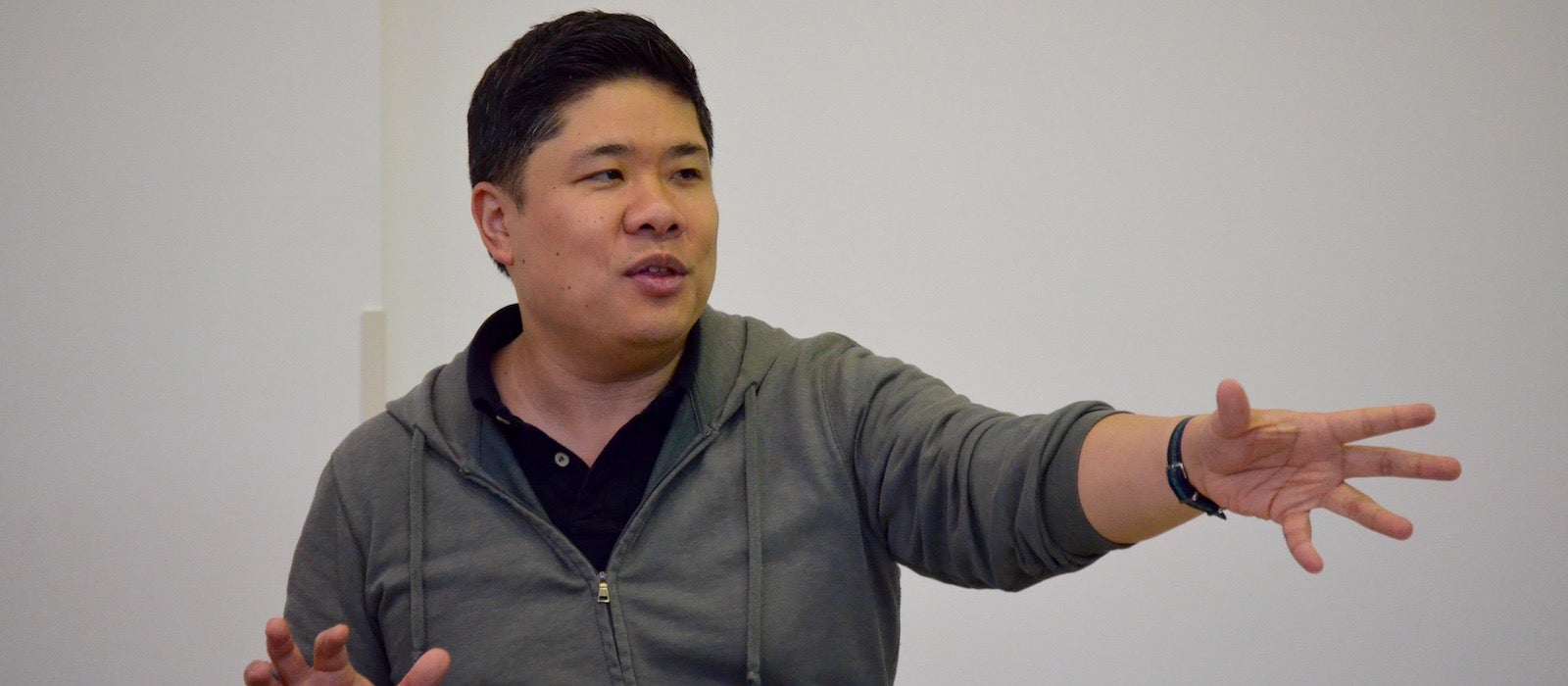 Watch Wilson Chin show off his stunning MISS BENNET set design
Monday |

Nov.

13

, 2017
Wilson Chin went into crafting his set design for Miss Bennet: Christmas at Pemberley with one goal in mind: crank the luxuriousness up to 11.
"Versailles is not the right time and place, but (I wanted) that kind of 'wow' effect," Chin says of his set design. "There's a ton of gold in this show. All the furniture and moldings are trimmed in gold. So it's going to feel a step above just a regular kind of painted English house."
If any fictional estate deserves this sort of deluxe treatment, it's Pemberley. It's the home of Fitzwilliam Darcy, the anti-heroic love interest of Jane Austen's Pride and Prejudice, so it's bound to be extra plush. And we're excited to see it brought to life by an artist of Wilson's caliber – he won a St. Louis Theater Circle Award two years back for his moody set design on The Rep production of Angel Street.
Watch Wilson discuss his design and show off his set model in the video below. Miss Bennet opens December 1 at The Rep.
December 24, 2017
by Lauren Gunderson and Margot Melcon |
Directed by Jenn Thompson