Watch The Rep's panel on Islam and other "Disgraced" coverage
Tuesday |

Mar.

1

, 2016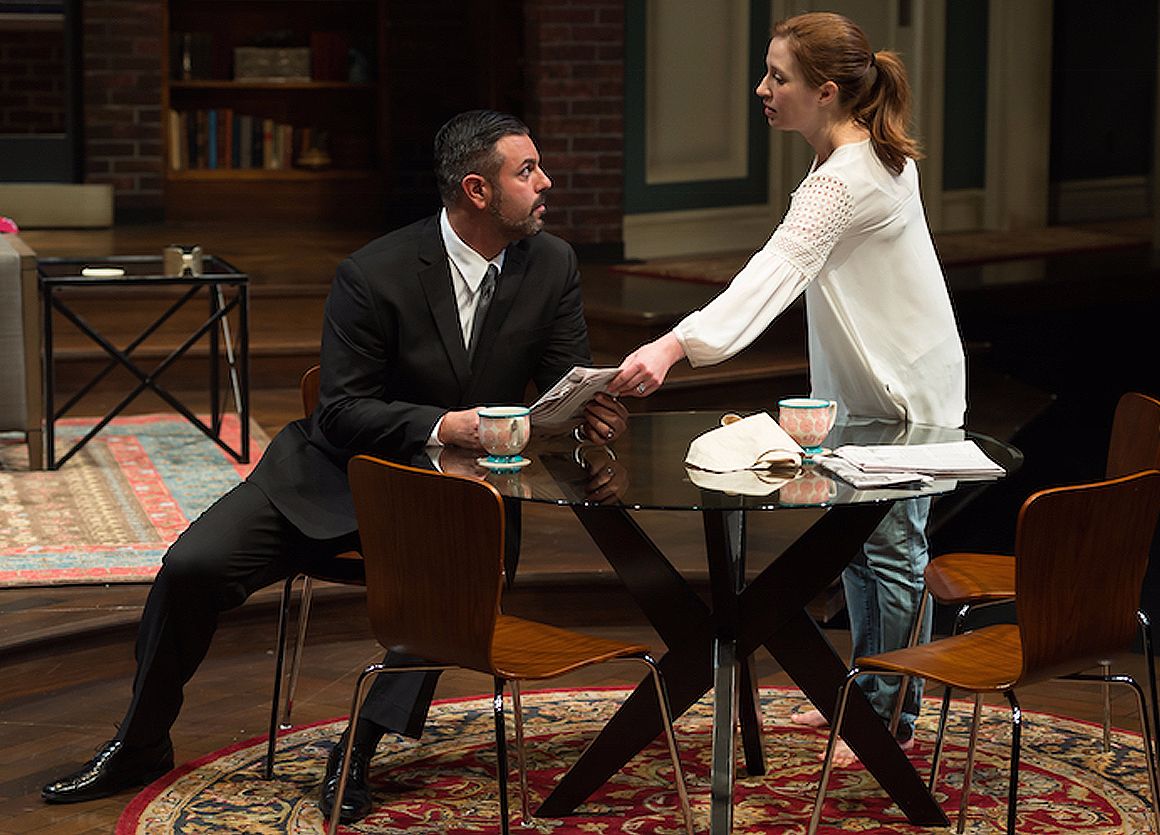 After opening to excellent reviews, the Pulitzer Prize-winning Disgraced has since built a tremendous buzz and sparked profound and necessary conversations among our audience members.
In addition to those great lobby conversations, we hosted our own panel on Islam in America last month featuring Disgraced playwright Ayad Akhtar and local Muslim leaders Dr. Ghazala Hayat of the Islamic Foundation of Greater St. Louis and Faizan Syed of CAIR-St. Louis.
The three talked about their personal and communal experiences following 9/11, as well as how Disgraced represents Islam as a play. Thanks to our partners at Howl Round TV, you can watch the entire panel below. (Please note: audio kicks in 5 minutes into the video).
We've also seen some great coverage from the local media:
- The St. Louis Post-Dispatch posted several excellent columns on the show that are well worth reading:
One week of performances remain for Disgraced.