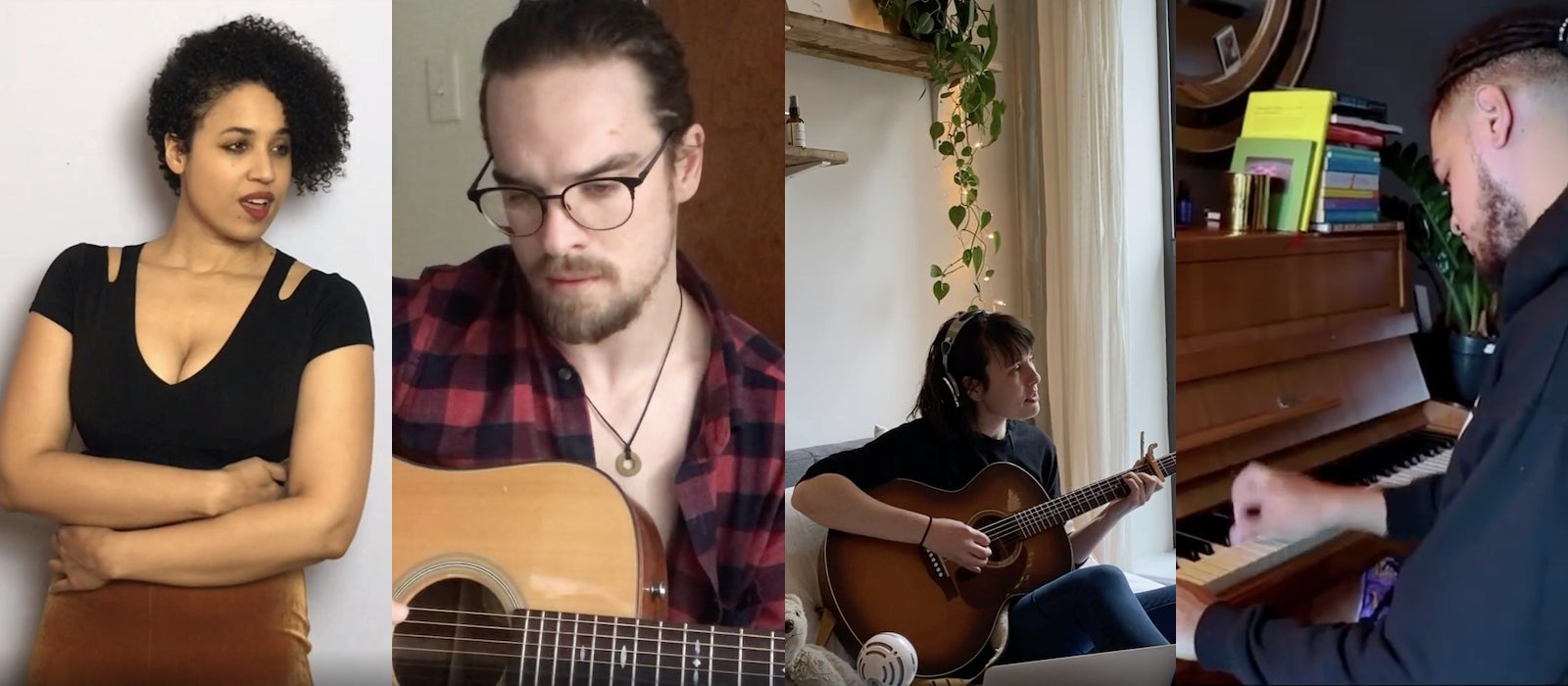 Tunes in the time of COVID: Rep artists perform online
Monday |

Mar.

23

, 2020
In an era of uncertainty, anxiety and social distancing, shared art experiences feel more important than ever. Luckily, many theatre artists never stop creating – even while under quarantine.
Here at The Rep, we've been especially inspired to see several of our recent onstage collaborators posting musical and dance performances on their social media feeds. These intimate songs and routines are stirring reminders that creative expression can flourish even in tough times – and that none of us are ever truly alone, even in isolation.
We've compiled a playlist of performances from recent Rep artists for your enjoyment. We hope these songs bring you entertainment and encouragement as we all ride out this chaotic moment together.
We'll continue updating this collection with more performances as they appear!
Jennie Greenberry (Pride and Prejudice, 2019) performs "Maybe This Time" from Cabaret:
---
Stephen Michael Spencer (Pride and Prejudice, 2019) performs "Fire and Rain" by James Taylor:
---
Katie Kleiger (Pride and Prejudice, 2019) performs an original song, "Oxygen," with a band of collaborators:
---
Benjamin Jephta (Dreaming Zenzile, 2020) performs a composition on piano:
---
Esteban Andres Cruz (The Mystery of Irma Vep, 2020) provides a musical demonstration in handwashing:
---
Mariana Parma (Tango Consultant for Evita, 2018) performs a dance routine to Danay Suárez's "Yo Aprendí":
---
Rachael Logue (The Wolves, 2019) performs Brandi Carlile's "That Wasn't Me":
---
Lauren Marcus (The Humans, 2018) performs an original, satirical song alongside Rob Rokicki:
---
Michael Williams (Follies, 2016) covers Tom Waits' "I Don't Wanna Grow Up" alongside Paul Urriola: