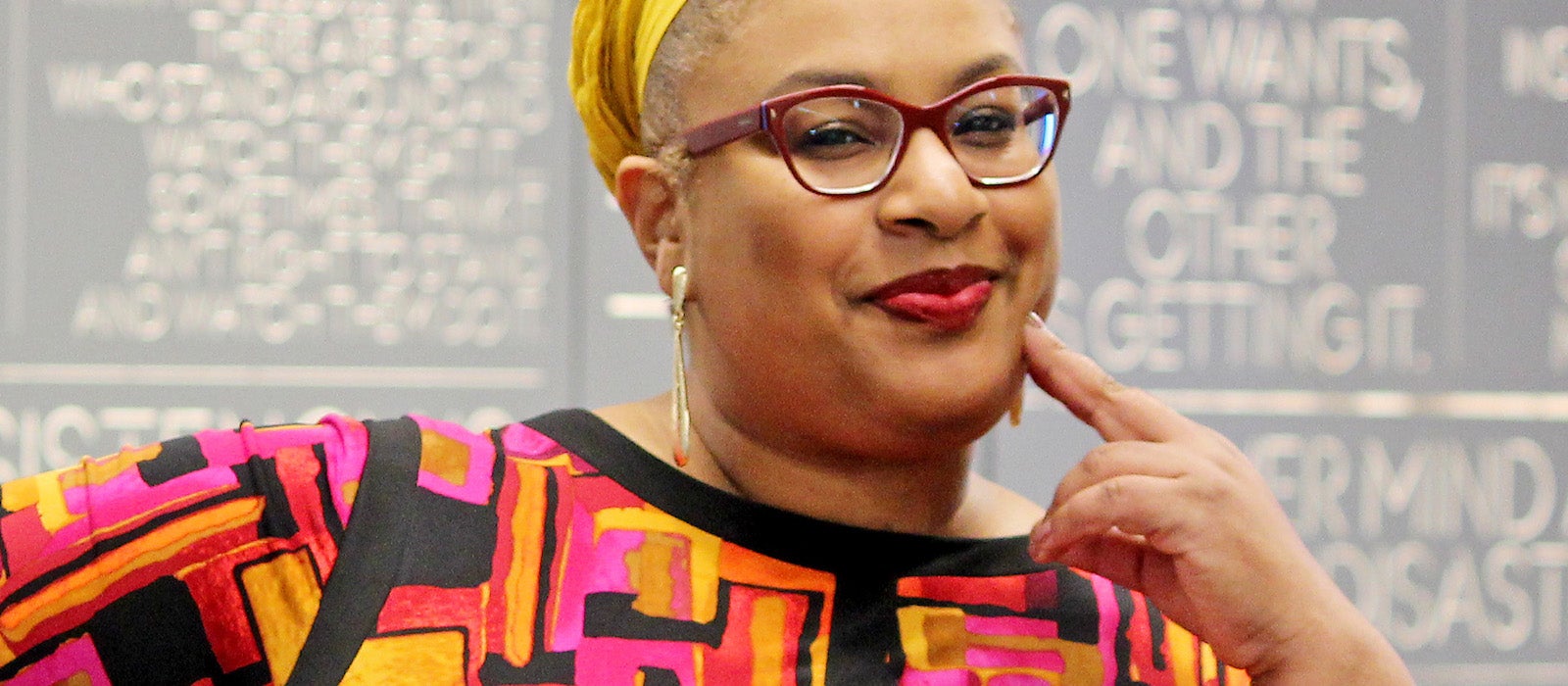 The Rep names Hana S. Sharif as its new artistic director
Friday |

July

20

, 2018
The Repertory Theatre of St. Louis is proud to announce Hana S. Sharif as its new artistic director. Currently the associate artistic director at Baltimore Center Stage, Sharif will take over as The Rep's next artistic leader following Steven Woolf's retirement at the end of the 2018-2019 season. Sharif will hold the title of Augustin Family Artistic Director.
"I am thrilled to join the Repertory Theatre of St. Louis family," Sharif said. "The Rep has a longstanding reputation for beautiful storytelling, extraordinary production values and a dedicated board and staff. I am honored to have the opportunity to build upon this rich legacy and create art that embraces the indomitable spirit of St. Louis, ignites the imagination and uplifts our essential humanity. I am excited by the future we will create together!"
Sharif's multi-faceted theatre career includes roles as an artistic leader, director, playwright and producer. Beginning her professional career at Hartford Stage in 2003, Sharif rose from an entry-level artistic assistant to the associate artistic director within seven years. During that time, she also served as Hartford Stage's director of new play development. Starting in 2012, Sharif served as program manager at ArtsEmerson, a leading world theatre company based at Boston's Emerson College.
She has been Baltimore Center Stage's associate artistic director since 2014, directing acclaimed productions of Pride and Prejudice, The Christians and Les Liaisons Dangereuses. Her other achievements at Baltimore Center Stage include strengthening community engagement, producing multiple world and regional premieres and helping to guide the theatre through a multi-million dollar building renovation and rebranding effort.
Sharif's selection follows a yearlong search for Woolf's successor conducted by the nationally recognized consulting firm of AlbertHall & Associates, LLC. A search committee that included members of The Rep's board of directors and community leaders interviewed several prominent artistic figures from throughout the nation before choosing Sharif.
"In an incredibly deep and distinguished field of candidates, Hana Sharif stood out," said Arlue Briggs, president of The Rep's board of directors. "In addition to her artistic qualifications, we were enamored with the radiant passion for theatre that shone in each of our interviews with her. Her love of the art form makes her a perfect fit for The Rep – not just as our artistic leader, but also as our chief ambassador to the community at large."
Sharif will follow Woolf's more than 30-year tenure as The Rep's artistic director. Woolf will continue in his post through the conclusion of the 2018-2019 season. Woolf announced his retirement in August 2017, with the intent of giving The Rep enough time to identify his successor and secure a smooth leadership transition.
"I am enormously happy with this selection," Woolf said. "I'd like to commend our search committee and its chair, Ann Cady Scott, for choosing Hana. She will be an excellent leader for The Rep moving forward."
Sharif will spend the next year consulting with Woolf and Rep Managing Director Mark Bernstein, learning more about the St. Louis community and The Rep's operations to prepare for her first season with the theatre in 2019-2020.
"I am looking forward to collaborating with Hana as we transition into her tenure as artistic director," Bernstein said. "Together, we will build on Steve Woolf's legacy and continue to develop The Rep as a great theatre for the 21st century."