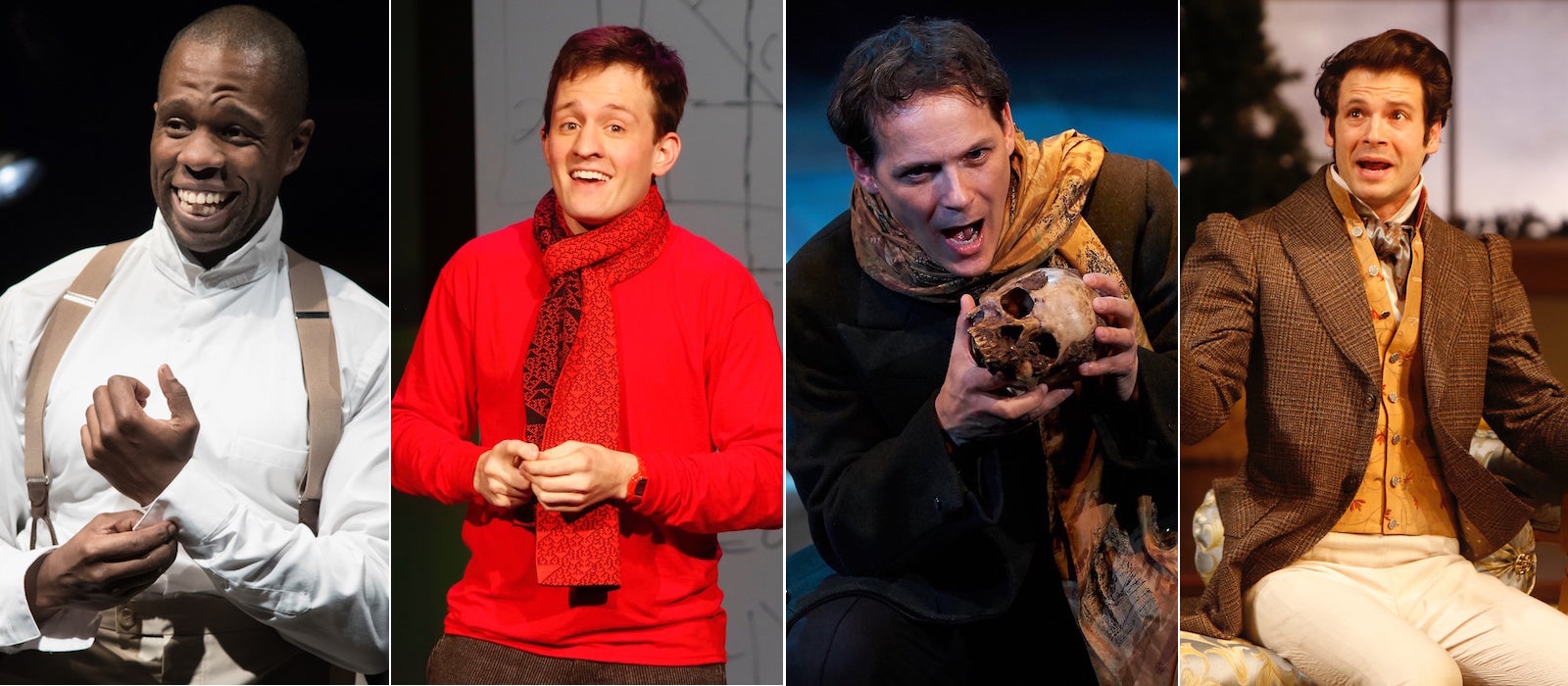 The Rep earns best-of-2017 honors from local critics
Tuesday |

Jan.

2

, 2018
St. Louis theatre critics Judith Newmark (of the St. Louis Post-Dispatch) and Mark Bretz (of Ladue News) gave several Rep performances and productions top marks in their year-end best of 2017 theatre lists.
For her annual and prestigious "Judy Awards," Newmark honored The Royale as the Best Production of a Drama in 2017. With its percussive rhythms, spellbinding performances and thrillingly tight script, it was a production that electrified our Studio Theatre audiences.
When it came time to bestow awards for individual performances, things got even more interesting. Owing to the abundance of amazing performances in St. Louis theatre, Newmark announced a five-way tie (!) for Best Performance of a Drama. Three of those five winners performed at The Rep: Akron Lanier Watson as Jay "The Sport" Jackson in The Royale, Nick LaMedica as Christopher in The Curious Incident of the Dog in The Night-Time and Jim Poulos in the title role of Hamlet.
The winner of Best Actor in a Comedy, meanwhile, was far more clear-cut. Miles G. Jackson, who delighted audiences as the bookishly awkward Arthur de Bourgh in Miss Bennet: Christmas at Pemberley, won sole possession of the award.
As for Bretz, he recently published his top 12 plays of the year for Ladue News. Two Rep productions featured prominently in the list: The Curious Incident snagged the No. 1 spot, while The Royale weighed in at No. 6.
Here's Bretz writing about The Curious Incident:
"Thanks to the guidance and insight of director/choreographer Marcia Milgrom Dodge, Rep audiences saw first-hand a dazzling and intellectually stimulating interpretation of this complex, moody masterpiece, accentuated by Nick LaMedica's arresting performance in the lead role of young Christopher."
Congrats to all the local theatre artists and companies who were featured on these best-of lists!