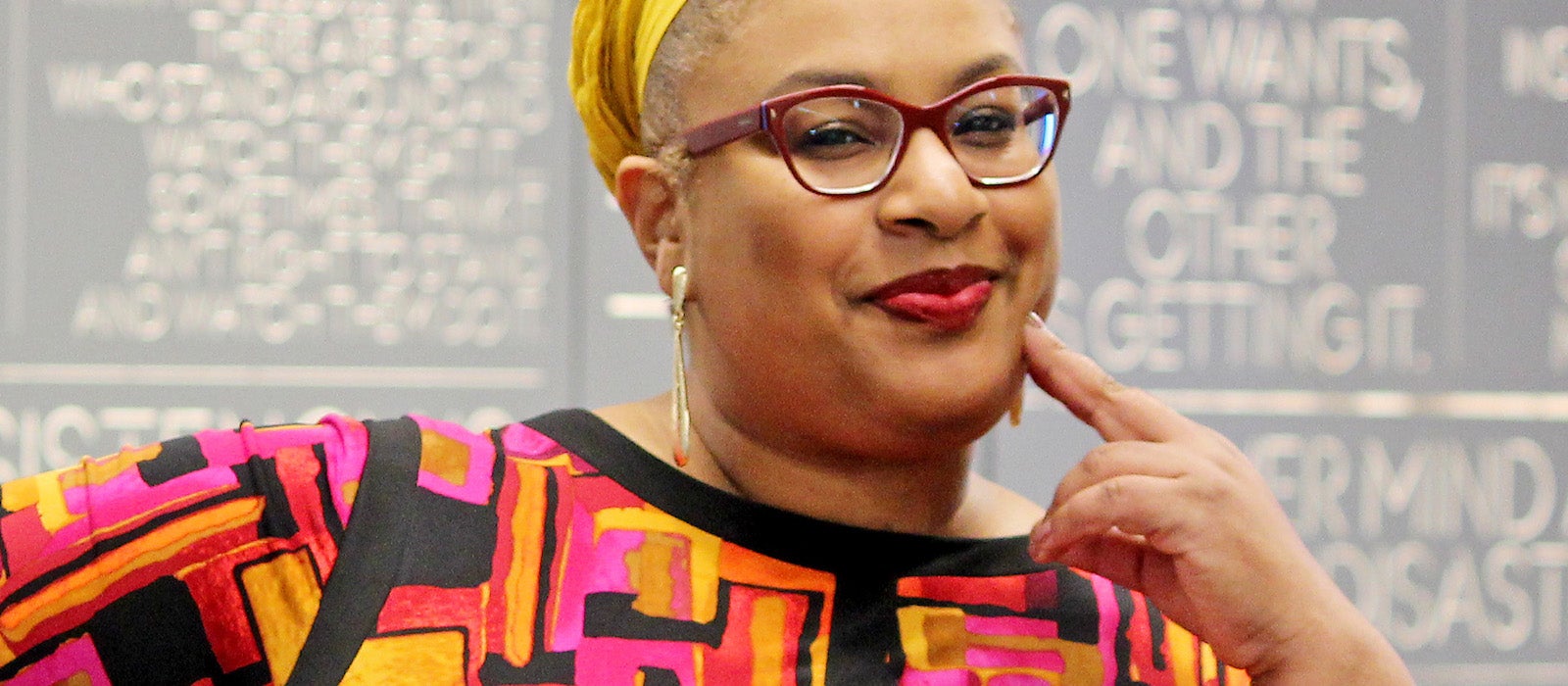 The Rep announces its first-ever season under artistic director Hana S. Sharif
Thursday |

Feb.

7

, 2019
The Repertory Theatre of St. Louis is proud to announce its Mainstage and Studio Theatre seasons for 2019-2020. This will be The Rep's first season under the leadership of new artistic director Hana S. Sharif.
The season includes The Rep's first-ever production of Tony Kushner's Angels in America, the world premiere musical Dreaming Zenzile and a December production of Pride and Prejudice that will mark Sharif's Rep directorial debut.
---
MAINSTAGE:
Angels in America: Parts One and Two
by Tony Kushner
September 4 – October 6, 2019
A towering epic that unveils new depths with each passing year, Tony Kushner's Tony- and Pulitzer Prize-winning masterpiece arrives on The Rep stage for the first time. The Rep will present both halves of Angels in America in a rotating "rep" schedule throughout the run.
The Lifespan of a Fact
by Jeremy Kareken, David Murrell and Gordon Farrell
October 16 – November 10, 2019
Celebrated author John D'Agata has just written a sublime and shattering magazine essay. But is the story true? When the world's most neurotically precise fact checker starts dissecting the author's work, it begins to split at the seams.
Pride and Prejudice
by Jane Austen, adapted by Christopher Baker
Directed by Hana S. Sharif
December 4 – 29, 2019
In a world of opulent estates and lavish private balls, where women's entire futures hinge on marriage, Elizabeth Bennet stands apart. When her pride collides with the prejudices of an unexpected suitor, it sparks a fiery courtship of delicious complexity.
Mojada: A Medea in Los Angeles
by Luis Alfaro
January 8 – February 2, 2020
The Greek tragedy Medea is reborn through the experiences of a young immigrant family living in modern day Los Angeles. Shrouded in evocative mysticism, this tale of love, loss and transformation pulses with an escalating sense of danger.
The Mystery of Irma Vep
by Charles Ludlam
February 12 – March 8, 2020
Classic horror, B-movie mysteries and wild farce get tossed into a blender in this feverish supernatural sprint. Two actors bring this diabolical tale to life, with the help of a few dozen costume changes and a lot of wigs.
Dreaming Zenzile
by Somi, based on the life of Miriam Makeba
March 18 – April 12, 2020
Written and performed by international music sensation Somi, this world premiere musical is an electrifying portrait of South African singer Miriam Makeba's singular voice and vision.
---
STUDIO:
Feeding Beatrice
by Kirsten Greenidge
October 30 – November 17, 2019
June and Lurie have a haunting new houseguest – and she's ravenously hungry. As she burrows deeper and deeper into their lives, the couple faces a horrific question: what will it cost to exorcise Beatrice forever? A world premiere.
The Thanksgiving Play
by Larissa FastHorse
January 22 – February 9, 2020
Four earnestly progressive theatre makers try (and fail) to create the ultimate politically correct Thanksgiving play. This wickedly hilarious satire hurtles into glorious chaos, skewering both its characters' pretensions and the traditional "Thanksgiving story."
The Cake
by Bekah Brunstetter
March 11 – 29, 2020
Small-town baker Della faces a test of her religious beliefs when the young woman she helped to raise asks her to bake a cake for her wedding to another woman. With immense heart and humor, Brunstetter's play navigates the messy collision of the personal and the political, while illuminating the humanity of all involved.

---

Renewal for current Rep Mainstage and Studio subscribers begins Monday, February 11, at repstl.org or by calling the Box Office at 314-968-4925. New subscriptions can be purchased beginning in March.

Single tickets for the season will go on sale July 17.