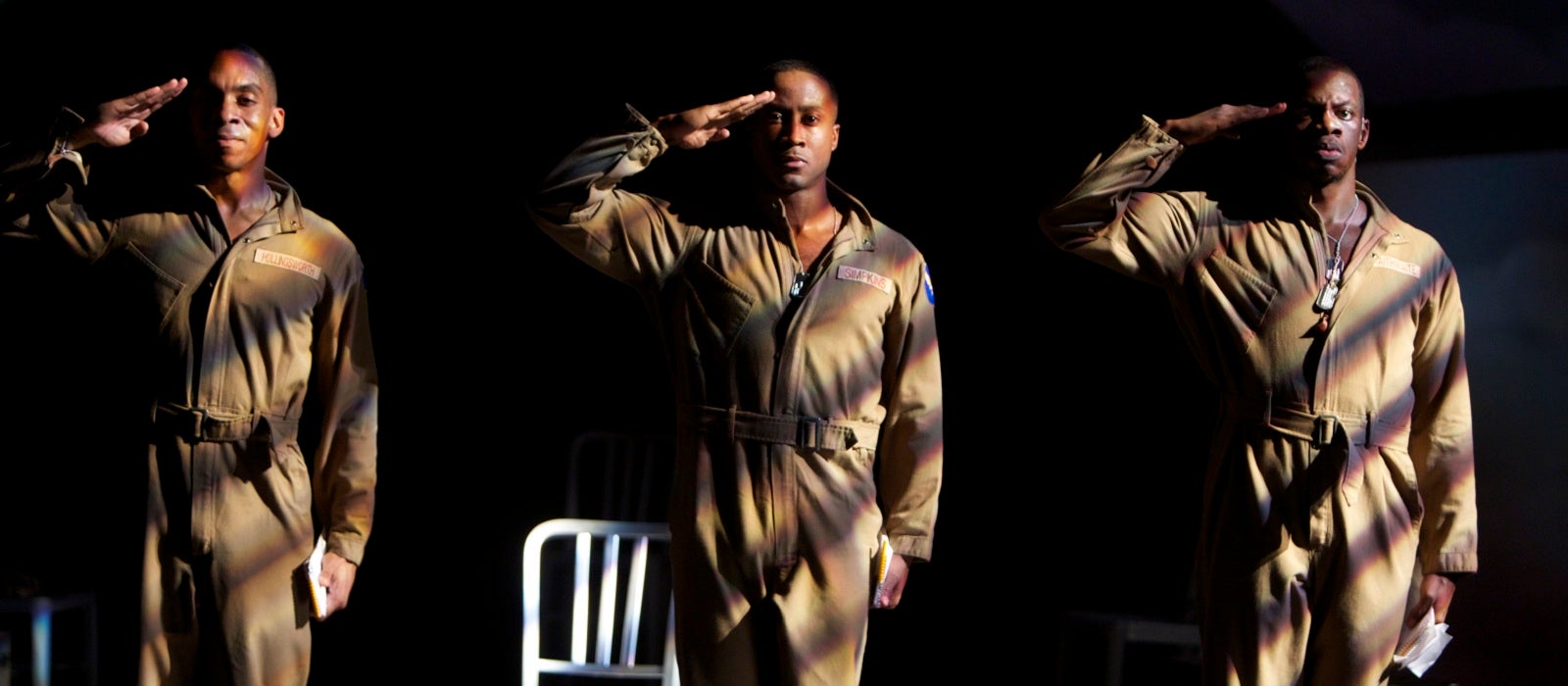 The people have spoken: here are your all-time favorite Rep shows!
Monday |

Mar.

20

, 2017
For the entirety of our 50th Anniversary Season, we've had a booth set up in the Loretto-Hilton lobby asking patrons to vote for their favorite Rep productions of all time.
We divided voting across five genres for each of our first five Mainstage shows: dramas, comedies, musicals, mysteries and classics.
With the sixth Mainstage show, Million Dollar Quartet, now playing, we've unveiled the Top 10 vote getters from each of these five categories! Check out the winners below.
Dramas:
Fly (2013)
All the Way (2015)
Red (2011)
To Kill a Mockingbird (1995 and 2017)
Arcadia (1997)
Over the Tavern (2000 and 2010)
God of Carnage (2011)
Guess Who's Coming to Dinner (2015)
Metamorphoses (2003)
Until the Flood (2016)
Comedies:
One Man, Two Guvnors (2014)
The Foreigner (1986 and 2012)
Noises Off (1989 and 2014)
The 39 Steps (2010)
A Christmas Carol (1979-81 and 2016)
Peter and the Starcatcher (2015)
Over the Tavern (2000 and 2010)
The Compleat Wrks of Wllm Skspr (1998)
A Flea in Her Ear (1973 and 2002)
You Can't Take It with You (1969 and 2010)
Musicals:
Sunday in the Park with George (2012)
Ring of Fire (2014)
Cabaret (2013)
Follies (2016)
Into the Woods (1999)
Sweeney Todd (1997)
Little Shop of Horrors (1985)
A Little Night Music (1998)
A Funny Thing Happened on the Way to the Forum (1992 and 2005)
Altar Boyz (2007)
Mysteries:
The Mousetrap (1973 and 2013)
Witness for the Prosecution (2006)
Ten Little Indians (2003)
Angel Street (2015)
The Mystery of Edwin Drood (2004)
Sherlock Holmes: The Final Adventure (2007)
Sleuth (1984 and 2009)
Dr. Jekyll and Mr. Hyde (2009)
Twelve Angry Men (2007)
Dial "M" for Murder (1985)
Classics:
Peter and the Starcatcher (2015)
To Kill a Mockingbird (1995 and 2017)
Ace (2006)
A Midsummer Night's Dream (1966, 1975 and 2014)
Arcadia (1997)
Of Mice and Men (1972 and 2006)
One Man, Two Guvnors (2014)
The Importance of Being Earnest (1984 and 2004)
Sweeney Todd (1997)
Follies (2016)