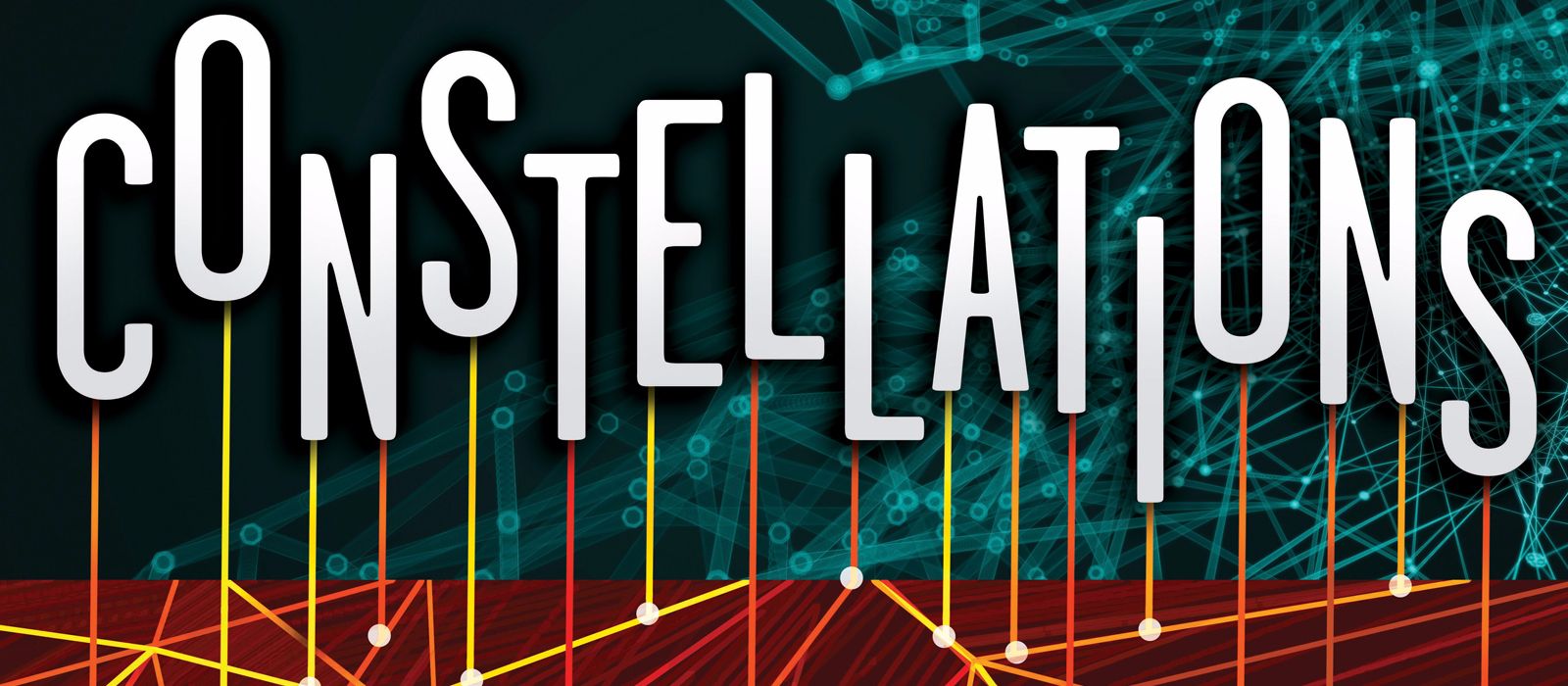 The innovative storytelling of CONSTELLATIONS lights up The Rep Studio
Tuesday |

Jan.

3

, 2017
Nick Payne's tale of multiple realities runs January 18 – February 5
ST. LOUIS – The Repertory Theatre of St. Louis continues its new Studio Theatre season with Constellations by Nick Payne, directed by Steven Woolf.
This innovative feat of storytelling runs January 18 – February 5 in the Emerson Studio Theatre of the Loretto-Hilton Center for the Performing Arts.
One relationship, limitless possibilities. When Roland and Marianne meet at a party, a multiverse of potential outcomes unfolds. Each choice they make unlocks a series of branching paths — some wonderful, some tragic. Payne's genre-busting new play explores these alternate universes with wit, wonder and an overflowing sense of life. Hailed by The New Yorker as "a singular astonishment," Constellations creates a vibrant collision of love and theoretical physics.
The Rep's production of Constellations features a real-life married couple in its two roles: Eric Gilde (Roland) and Ellen Adair (Marianne). They've both appeared in past Rep shows (Gilde in 2012's Clybourne Park and 2007's The History Boys, Adair in 2013's The Mousetrap), but this is their first project together at The Rep.
Led by The Rep's Augustin Family Artistic Director Woolf (fresh off 2016's A Christmas Carol), the production team includes scenic designer Bill Clarke (Amadeus, 2009), costume designer Lou Bird (Molly's Hammer, 2016), lighting designer Ann Wrightson (Disgraced, 2016) and sound designer Rusty Wandall (A Christmas Carol, 2016). Shannon B. Sturgis will stage manage the production.
Curtain times are Tuesdays at 7 pm; Wednesdays—Fridays at 8 pm; Saturday matinees at 4 pm; selected Saturday nights at 8 pm; Sunday matinees at 2 pm; and Sunday evenings at 7 pm.
Tickets are $43.50 (previews), $52 (Tuesdays-Thursdays and Sundays) and $67.50 (Fridays and Saturdays). They are available at The Rep Box Office, located inside the Loretto-Hilton Center, by phone at (314) 968-4925 and online at http://www.repstl.org.
The Loretto-Hilton Center is located at 130 Edgar Road (on the campus of Webster University).
Constellations is sponsored by Gwen & Paul Middeke and Ven & Cynthia Houts.
For additional information about The Rep's production of Constellations, including a guide introducing the characters, plot and background on the play, photos related to the production; and more, visit The Rep's comprehensive public website at http://www.repstl.org.