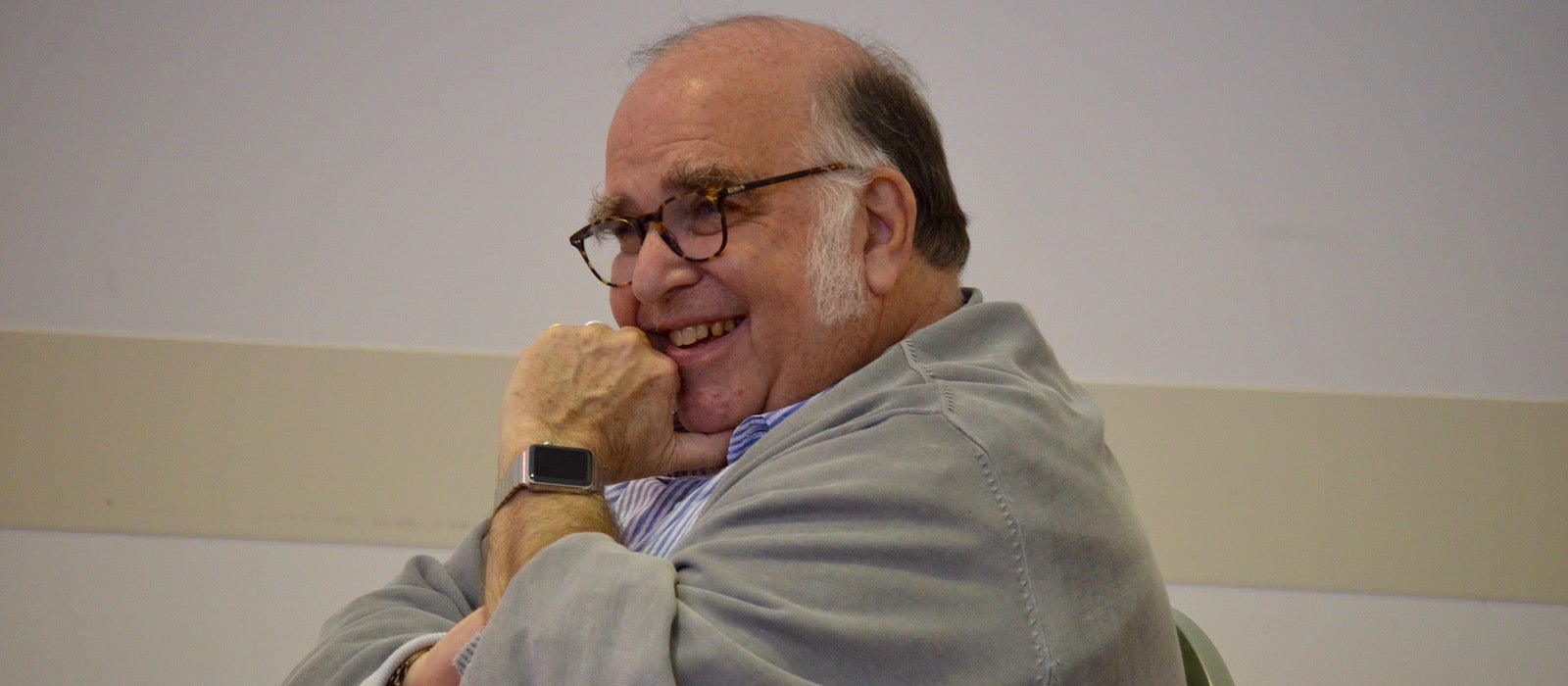 Steven Woolf announces he will retire from The Rep in two years
Saturday |

Aug.

26

, 2017
Steven Woolf has announced that he will retire as Augustin Family Artistic Director of The Repertory Theatre of St. Louis in two years, following the completion of the theatre's 2018-2019 season.
"It's not often you get to live your dream, but I've been able to do just that at The Rep," said Woolf, The Rep's artistic leader of the last 30 years. "My life's work has been about the theatre, and making it all come together has been a grand experience. Our theatre has had major successes and some bumps in the road. But through it all, I've had fun – it's too hard a gig not to have fun. I am wildly proud to have been a part of the collective effort that has built our institution into a community leader."
The Rep will conduct a comprehensive national search for Woolf's successor in the coming year. Ann Cady Scott, a past president of The Rep's Board of Directors, will chair the search committee, which will include members of the Rep's Board of Directors and community leaders. The Rep has retained the services of the nationally recognized consulting firm of AlbertHall & Associates, LLC to conduct the search and assist the committee in identifying the right candidate for The Rep's future artistic leadership.
The Rep hopes to have a successor identified by the beginning of the 2018-2019 season.
Woolf began as The Rep's artistic director in June 1986, following a tumultuous artistic and financial period for the theatre. Woolf had worn many hats in the years leading up to his appointment, serving as The Rep's managing director, production manager and interim artistic director at various points. His leadership redefined and revitalized the theatre, culminating in last year's record-breaking 50th anniversary season.
Along the way, Woolf has directed 43 shows at The Rep (he'll direct two more this season), produced more than 300 plays and served as the theatre's premier ambassador in the community. Since 2006, The Rep has won a combined 100 Kevin Kline and St. Louis Theater Circle Awards for its onstage excellence. In 2016, the St. Louis Arts and Education Council recognized Woolf's legacy with a Lifetime Achievement in the Arts award.
"Steven Woolf is synonymous with The Rep," said Arlue Briggs, President of The Rep's Board of Directors. "Over the past 30 years, his stewardship has kept The Rep culturally relevant, financially successful and artistically daring. We cannot thank him enough for making our institution what it is today. Together, our search committee members and consultants will conduct an exhaustive, national search to ensure that we identify a worthy successor."
Woolf says that he wanted to wait until after The Rep's 50th season had concluded before announcing his retirement, while also providing a two-year window to ensure an orderly transition of artistic leadership.
While his retirement marks the end of a major chapter in the local theatre community, Woolf says he plans to continue as a proud part of The Rep and St. Louis. His new official title at The Rep will be "artistic director emeritus."
"This is a major moment of transition for me and for The Rep," Woolf said. "I so look forward to seeing what the next leadership does with this institution I treasure so much."