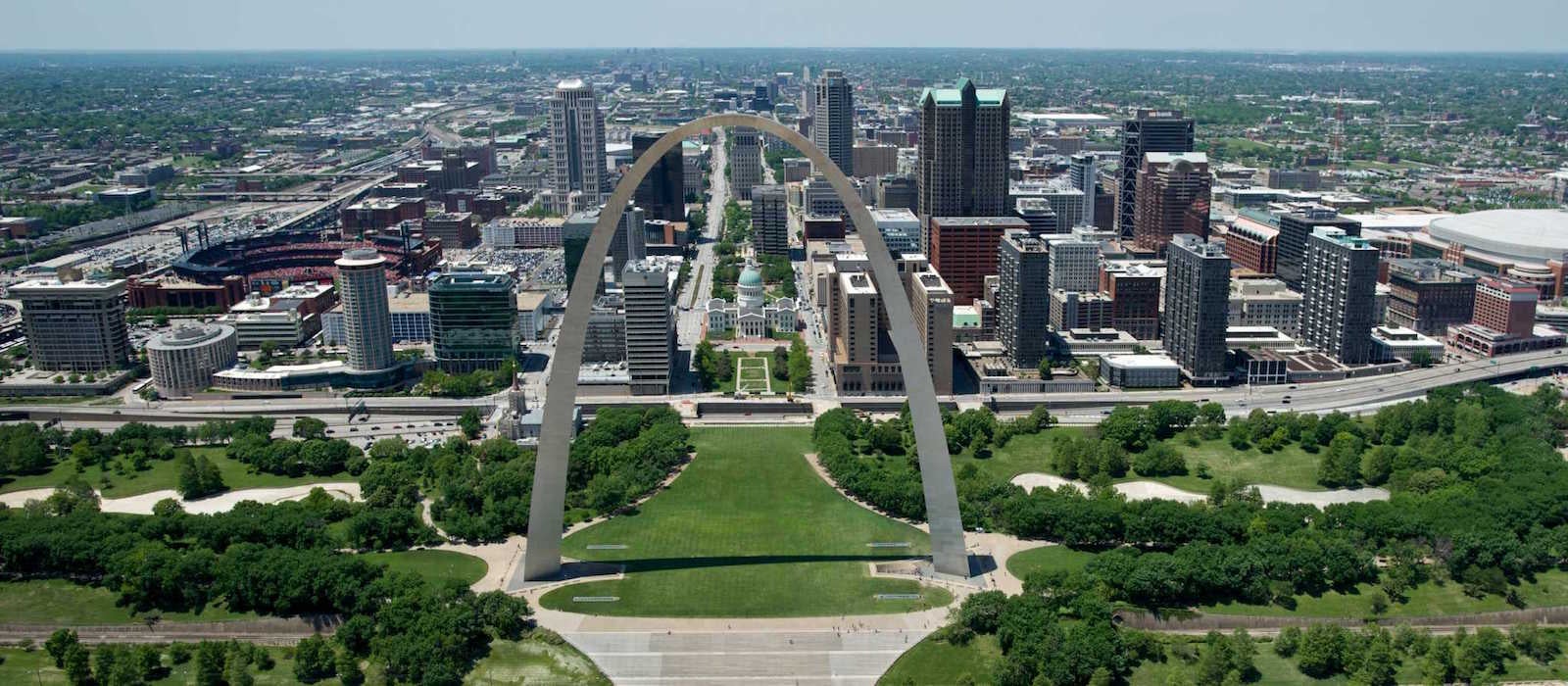 St. Louis will host the 2018 Theatre Communications Group National Conference
Wednesday |

May

17

, 2017
Theatre Communications Group (TCG), the national organization for theatre, announces that the 28th annual TCG National Conference will take place in St. Louis, MO from June 14 to 16, 2018.
The TCG National Conference provides the largest forum for the national theatre community to assemble for artistic and intellectual exchange. The multi-day event draws hundreds of theatre professionals from around the world for meetings, speeches, performances, and opportunities to explore the local theatre community.
"St. Louis has a vital and complex local culture that emerges both from its historical status as a gateway of Western expansion and its current role as a center of the new civil rights movement," said Teresa Eyring, executive director of TCG. "Both the beauty and the pain of our tangled histories are embodied through St. Louis' thriving cultural scene, and there's no better place to wrestle with theatre's evolving role in our civic life."
The St. Louis-area Host Theatres contributing to the planning for the National Conference currently include The Repertory Theatre of St. Louis, Shakespeare Festival St. Louis, and St. Louis Black Repertory Company.
"We are simply thrilled to welcome theatre practitioners from around the country to our magnificent city," said Steven Woolf, Augustin Family Artistic Director of The Repertory Theatre of St. Louis. "St. Louis' theatre community is a dynamic, growing scene, and we are eager to introduce our guests to the best that it has to offer. St. Louis is much more than just the Arch - we're a haven for foodies and baseball lovers alike, a hub for startup businesses and a region of rich history and culture. We'd like to thank TCG for the opportunity to host, and look forward to the preparations for what will surely be a memorable conference."
"We are pleased to welcome the Theatre Communications Group to St. Louis for their 2018 National Conference," said John Bettag, vice president of sales for Explore St. Louis. "St. Louis has a vibrant and established theatre scene with performances taking place in amazing venues across our community. In addition to our world-class theatres, we are privileged to be the home of award-winning theatrical companies, including the Opera Theatre of St. Louis and the Shakespeare Festival that helps bring Forest Park to life each June. Our region offers a multitude of entertainment options making us a dynamic destination for meetings, groups and leisure travelers."
Through its convenings, TCG continues to serve as a connector for theatres to share best practices and new business and artistic models with one another. TCG presents plenary speakers, breakout sessions, workshops, and performances throughout the National Conference. Past keynote speakers have included leading artists and thinkers, such as Mona Eltahawy, Seth Godin, John Maeda, Jane McGonigal, Julie Taymor, and Baratunde Thurston.
TCG's upcoming 2017 National Conference in Portland, OR from June 8-10 is called Full Circle, a theme that draws inspiration from Portland's central role in the "Maker" culture--a network of artisans and hackers dismantling industrialized systems through a return to a more local, human scale.
Programming highlights include:
Plenary speakers that include Jeff Chang, Anand Giridharadas, and Cheryl Strayed
Maker Day Field Trips that will bring attendees to artisans and entrepreneurs involved in this hyper-local and collaborative economy
The Global Pre-Conference: Beyond the Four Walls, on June 7, featuring workshops, conversations, and performances about global theatre practice
A meeting of the Equity, Diversity & Inclusion Institute supported by The Andrew W. Mellon Foundation
Workshops led by artists and thought leaders from the theatre field and beyond, including: Brad Carlin, Amanda Delheimer Dimond, Catherine D'Ignazio, Carra Martinez, Robert Schenkkan, and Elizabeth Streb.
For over 50 years, Theatre Communications Group (TCG), the national organization for U.S. theatre, has existed to strengthen, nurture and promote the professional not-for-profit theatre. TCG's constituency has grown from a handful of groundbreaking theatres to nearly 700 member theatres and affiliate organizations and more than 12,000 individuals nationwide. TCG offers its members networking and knowledge-building opportunities through conferences, events, research and communications; awards grants, approximately $2 million per year, to theatre companies and individual artists; advocates on the federal level; and serves as the U.S. Center of the International Theatre Institute, connecting its constituents to the global theatre community. TCG is North America's largest independent publisher of dramatic literature, with 15 Pulitzer Prizes for Best Play on the TCG booklist. It also publishes the award-winning American Theatre magazine and ARTSEARCH, the essential source for a career in the arts. In all of its endeavors, TCG seeks to increase the organizational efficiency of its member theatres, cultivate and celebrate the artistic talent and achievements of the field and promote a larger public understanding of, and appreciation for, the theatre. Visit www.tcg.org.