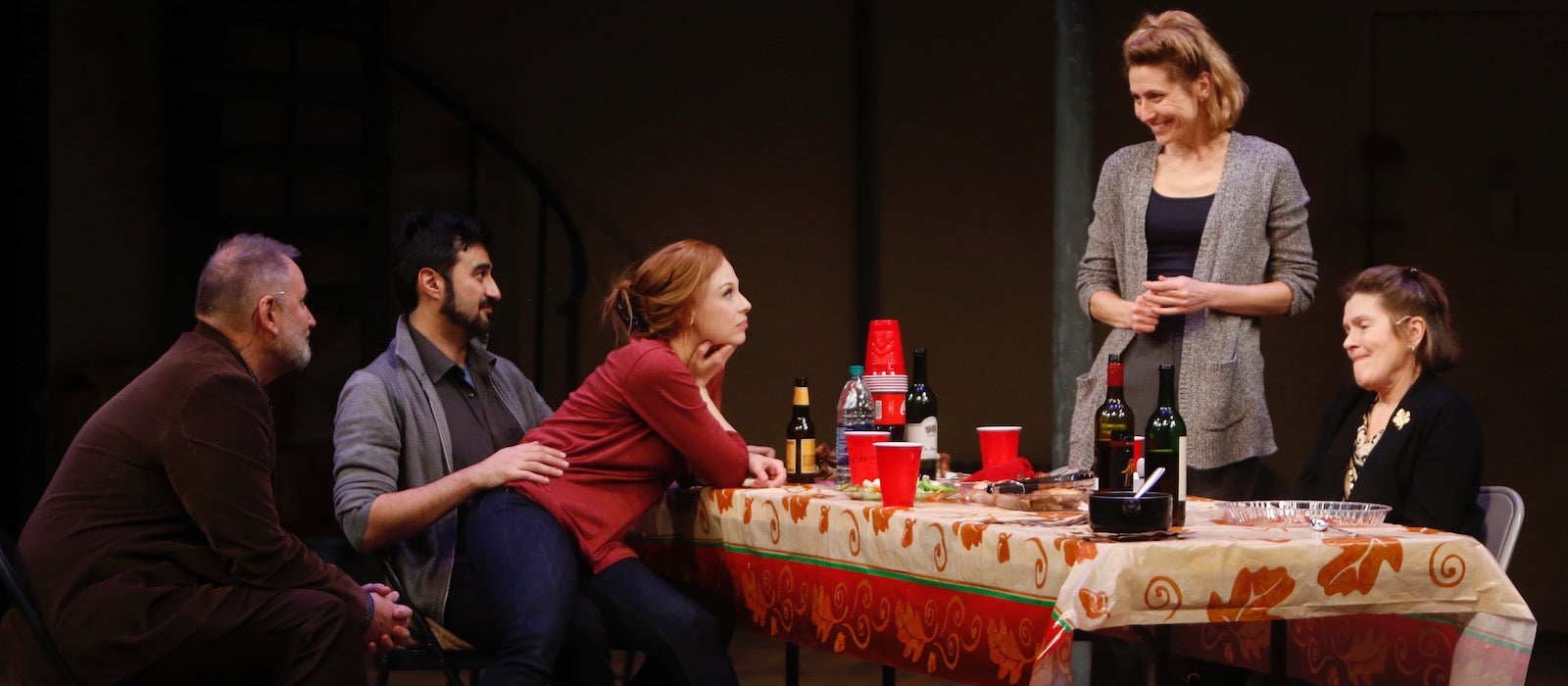 Review Roundup: THE HUMANS offers "engrossing" look at family dynamics
Monday |

Feb.

19

, 2018
The Humans is an impossible play to pigeonhole: you could call it a family drama with a dark comedic streak, or a grounded look at human relationships with supernatural elements lurking in the shadows.
However you choose to describe it, the 2016 Tony Award winner for Best Play is racking up accolades from local critics in its production at The Rep.
We're compiling all of the local critical reactions in this space, so be sure to keep checking back as the reviews continue to roll in! The show continues through March 4.
Judith Newmark, St. Louis Post-Dispatch:

"Director Steven Woolf treats the Blakes with frank affection, employing a fine cast to tell their Thanksgiving Day story."
"Beautifully wrought and will likely keep you thinking for days."
Michelle Kenyon, Snoop's Theatre Thoughts:

"It's an engrossing and occasionally unsettling experience, impeccably produced at the Rep."
Steve Allen, Stage Door St. Louis:

"Rep Artistic Director, Steven Woolf, has directed with a masterful touch in bringing out the nuances in the troubled family while maintaining the spirit of a classic family drama. The terrific dialogue over dialogue, in one sequence in particular, on the two level set is remarkable."
"Karam's open-ended conclusion to his story gives audience patrons plenty to contemplate as they leave the world of the Blakes for their own families and narratives."
Richard T. Green, Talkin' Broadway:

"One moment the steady comedy acts as a force-field containing everyone's darkest doubts; and the next it's the other way around, like some inescapable, loving trap."