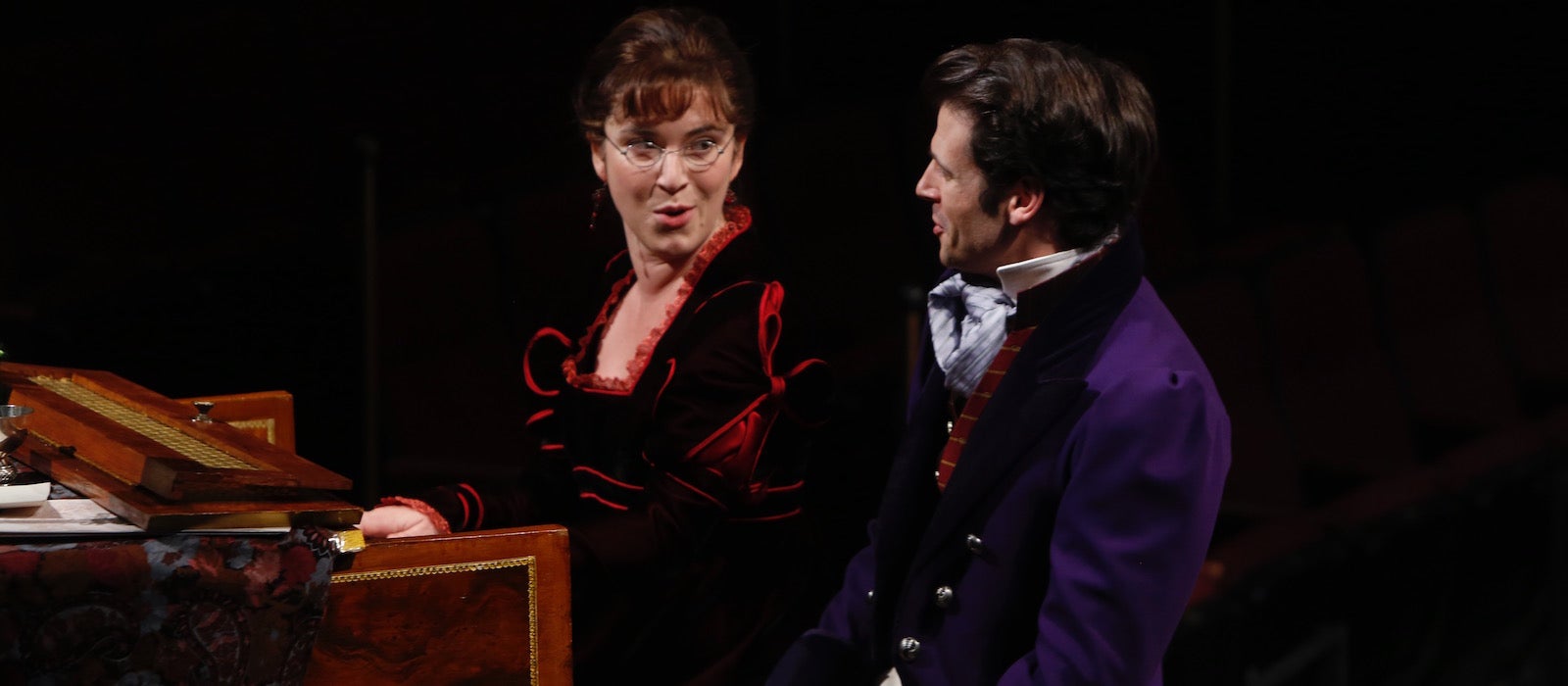 Review Roundup: MISS BENNET provides ample holiday cheer
Tuesday |

Dec.

5

, 2017
As a relatively new show (it premiered just last year at Northlight Theatre in Chicago), Miss Bennet: Christmas at Pemberley is making its first impression on most audience members. And first impressions, as Jane Austen could likely tell you, are often make-or-break.
In this case, it couldn't have been a more delightful debut. With its buoyant ensemble, crisp and clever writing, and masterful direction from Jenn Thompson, The Rep's production of Miss Bennet is thrilling critics and general audiences.
We're compiling all of the local critical reactions in this space, so be sure to keep checking back as the reviews continue to roll in! The show continues through December 24.
Judith Newmark, St. Louis Post-Dispatch:

"Utterly charming comedy... As portrayed by Justine Salata and Miles G. Jackson, Mary and (Arthur) de Bourgh are irresistible."
"The Repertory Theatre St. Louis has wrapped this holiday gift quite nicely, and what's more, there's an enjoyable and entertaining story inside that's both funny and touching."
Steve Allen, Stage Door St. Louis:

"This is definitely the show for this holiday season. It sparkles and crackles with hearty laughs."
"While an entertaining, fast-paced, hilarious ride, 'Miss Bennet' is also a sweet reminder to love one another -- especially over the Christmas holiday."
"It's brightly packaged with the smart, stylish writing of playwrights Lauren Gunderson and Margot Melcon and the impeccable performances of an inspired cast under Jenn Thompson's carefully crafted direction."
Gerry Kowarsky, HEC-TV's Two on the Aisle:

"Pemberley is a grand place to visit this holiday season."
Ann Pollack, St. Louis Eats and Drinks:

"It's a perfect holiday indulgence."
Michelle Kenyon, Snoop's Theatre Thoughts:

"With an outstanding lead performance and a first-rate supporting cast, along with stunning production values and and overall Austen-like atmosphere coupled with the festivity of the holiday season, this production is simply a winner."