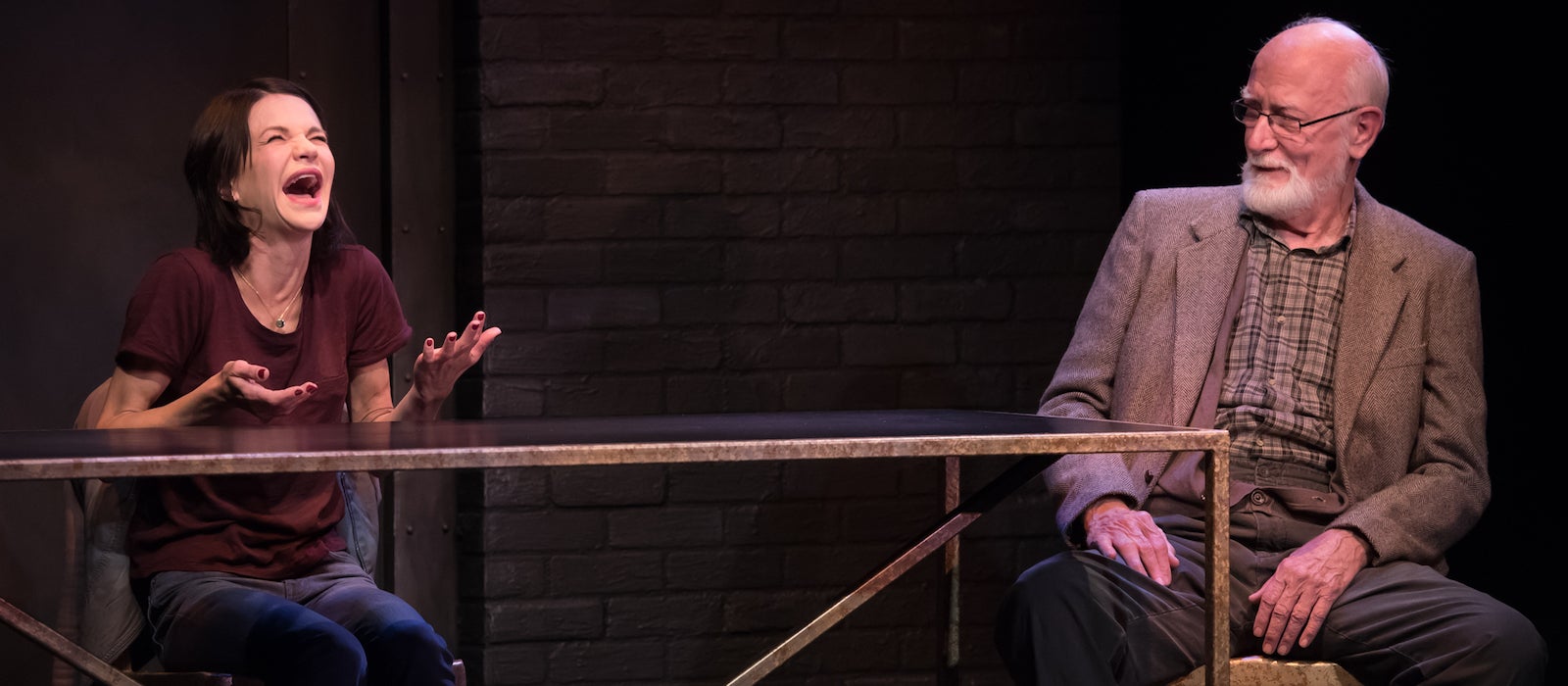 Review Roundup: HEISENBERG charms and disarms
Wednesday |

Nov.

1

, 2017
Heisenberg is a perfect show for The Rep's Studio Theatre: intimate, subtle and built on tiny details. Our local theatre critics agree, hailing the show for its many charms.
We're compiling all of the local critical reactions in this space, so be sure to keep checking back as the reviews continue to roll in! The show continues through November 12.
Judith Newmark, St. Louis Post-Dispatch:

"A tender, peculiar love story that [director Steven] Woolf presents with a delicacy worthy of the stage or of the laboratory."
Steve Allen, Stage Door St. Louis:

"This is perfect fare for the Studio theatre at the Repertory Theatre of St. Louis. Intimate play, intimate setting and raising questions of where the whole thing is going."
"A wonderful look into the beautiful and unpredictable sides of life and love."
"The two savvy performers know how to both act and react with aplomb, making their mutual appearance akin to the tango they display late in the show."
Jordan Zeitler, St. Louis Limelight Magazine:

"Heisenberg surprises the audience by delivering a beautiful and charming story of two strangers that build a connection and a relationship that completely warms your heart."
Richard T. Green, Talkin' Broadway:

"Thanks to Mr. Stephens' script, both are like characters from a great short story. And thanks to director Woolf, they have invisible fire between them."
"Heisenberg works on all fronts, from the exceptional performances to the excellent visuals."
Ann Pollack, St. Louis Eats and Drinks:

"The story, with adult language flying right and left, is mesmerizing, and both actors carry it with aplomb and style, dazzling to watch."
Michelle Kenyon, Snoop's Theatre Thoughts:

"This production, with its terrific leads and the assured direction of Steven Woolf, carries its message well."