Review roundup: FOLLIES dazzles critics!
Tuesday |

Sep.

13

, 2016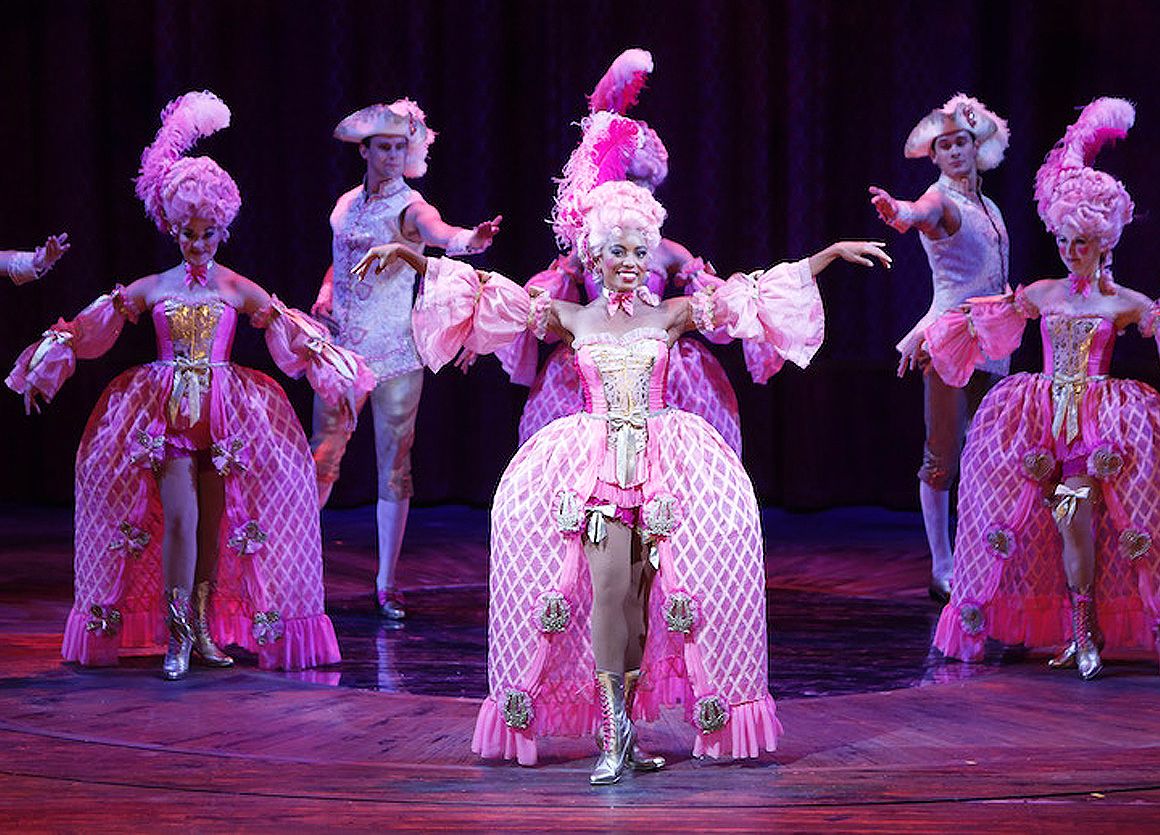 The Rep's 50th Season opener Follies has blown away critics with its ambitious scope and knockout delivery.
We're compiling all of the local critical reactions in this space, so be sure to keep checking back as the reviews continue to roll in!
"★★★★★. Follies is a theatrical spectacle, immense in its scope and intimidating for any troupe attempting its execution. Goals are made to be pursued, though, and (Steven) Woolf and The Rep have realized theirs with a sumptuous, stunning and spectacular presentation of Stephen Sondheim's multiple, Tony Award-winning masterpiece, a paean to the world of stage performance and illusion."
Gerry Kowarsky, HEC-TV's Two on the Aisle:
"As high as I raised my expectations, they were exceeded on opening night."
Judith Newmark, St. Louis Post-Dispatch:
"Director Rob Ruggiero delivers a lucid, tender production of this extremely complicated story about a reunion of showgirls. ... You feel a little sympathy for them, and, by the end maybe a little optimism as well. For a show so focused on artificiality — on the timeworn conceits of the stage — that's a stunning revelation."
Paul Friswold, Riverfront Times:
"There is nothing that can adequately prepare you for the wonders of it. Warm up your hands and prepare to be lifted out of your seat — there are standing ovations in your near future."
"FOLLIES gets a brilliantly conceived staging by The Repertory Theatre of St. Louis, and it's a masterpiece you will not want to miss."
Steve Allen, Stage Door St. Louis:
"I can't say enough how every aspect of this production has come together for one of the most impressive and stunning performances we've seen in St. Louis. The audience on opening night shouted and applauded throughout the evening and then leapt to their feet before the curtain call could even commence. This was a remarkable evening of theatre."
Richard Green, Alive Magazine:
"This new production is perfectly marvelous, with outstanding performances all around."
"Visually and musically stunning."
"This production of Follies is not only recommended, it is compulsory for any patron of the theatre. Shows of this magnitude do not happen by accident and you would be remiss in not grabbing your tickets now. I may be fighting you in line for a repeat ticket; I must see this production again before the final curtain falls."
Ann Pollack, St. Louis Eats and Drinks:
"Let's cut to the chase here. The Rep has hit another one out of the park with Follies. ... It's a splendid evening. The show feels beautifully, glowingly new. This is the kickoff to a new season of theater in town and it sets a very high mark."
Michelle Kenyon, Snoop's Theatre Thoughts:
"I had been looking forward to this production, being a Sondheim fan and having seen the excellent 2011 revival on Broadway. At the Rep, the show is just as spectacular as anything on Broadway."
Like what you read? Be sure to pick up your tickets for Follies!