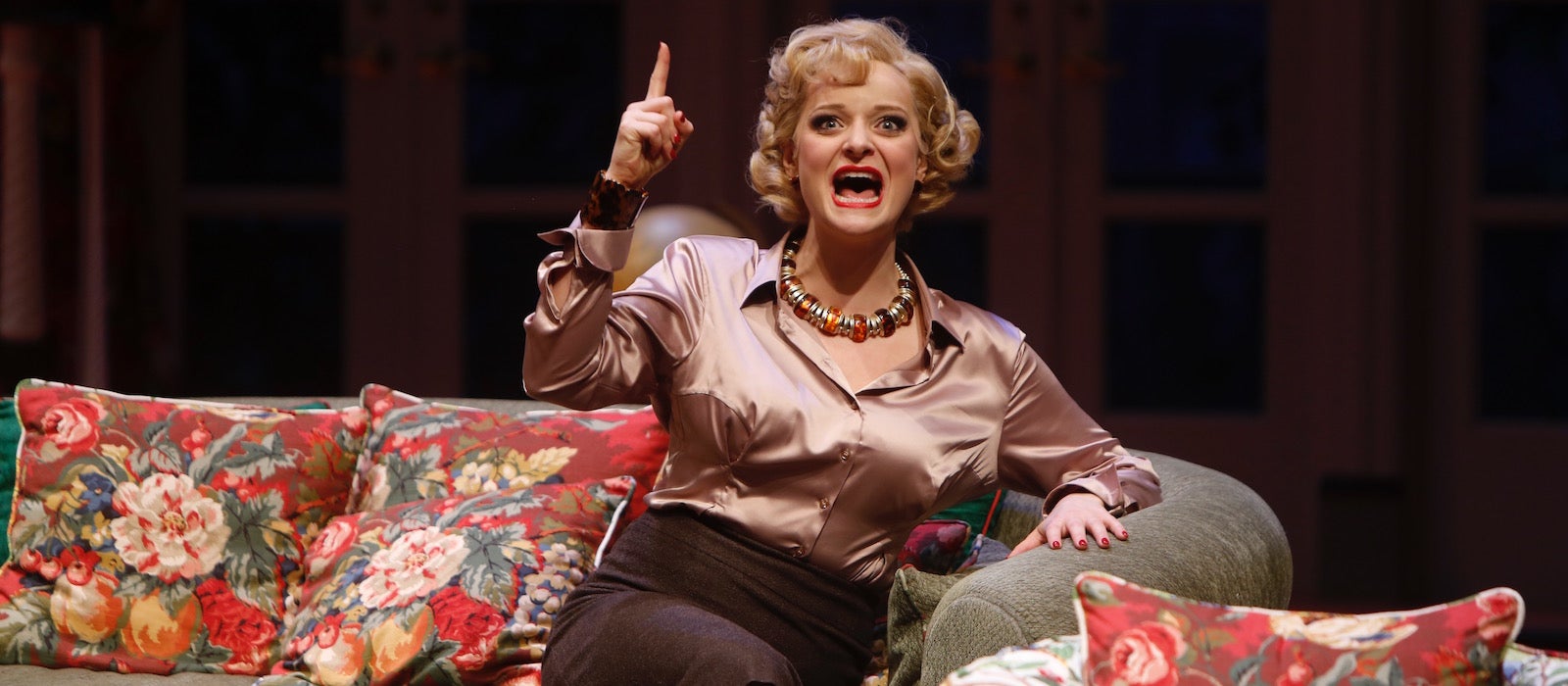 Review Roundup: BORN YESTERDAY brings laughs and food for thought
Monday |

Mar.

26

, 2018
One of the most surprising details about Garson Kanin's Born Yesterday continues to be the date of its debut: 1946. With its startlingly contemporary concerns of political gamesmanship, the power of facts and the hidden strength of women, the play feels much more current than its birthday suggests.
Audiences and critics alike have responded strongly to that topicality – as well as the zippy, banter-laden humor that defines the show.
We're compiling all of the local critical reactions in this space, so be sure to keep checking back as the reviews continue to roll in! The show continues through April 8.
"The Rep's fluid, crisp and clever presentation of Born Yesterday, however, is a tasty dessert for the troupe's 2017-18 season."
Steve Allen, Stage Door St. Louis:

"Don't miss 'Born Yesterday' as it provides laughs, nostalgia and current events rolled into one powerful package."
Judith Newmark, St. Louis Post-Dispatch:

"Ruth Pferdehirt plays Billie at the Repertory Theatre of St. Louis, where 'Born Yesterday' closes the mainstage season. With the baby-doll voice, the way she exaggerates her gestures whether she's arranging a hand of cards or stomping up the stairs in frustration, with the blond hair and the spectacular figure, Pferdehirt was born to play Billie herself."
"This witty satire tackles subjects that feel all too familiar, while administering plenty of laughs through fantastic performances. It's the best of both worlds, as you'll have a great time out and still stop to think along the way."
The Rep has, as usual, created a perfectly appointed environment for the story. James Morgan's set feels like a posh, post-World War II hotel, with lots of competing patterns in the furniture and wall coverings that somehow harmonize, while Lou Bird's costumes clearly designate the period and social standing.
Jeff Ritter, St. Louis Limelight:

"I'm sure my jaw hung agape when the usher opened the doors to the Virginia Jackson Browning Theatre and I saw James Morgan's set — a marvelously opulent hotel's Presidential Suite. It may be grander than any D. C. hotel ... Everyone involved with the creation of that set and the furnishings deserves round of applause."
Ann Pollack, St. Louis Eats and Drinks:

"The essence of it is a delight, and so are a great many of the details."
Michelle Kenyon, Snoop's Theatre Thoughts:

"This Born Yesterday is a delightful production. It's bold, it's funny, it's surprisingly timely, and it has a great cast, led by the truly stellar performance of Pferdehirt as Billie. It's a memorable way to close out a great season at the Rep."