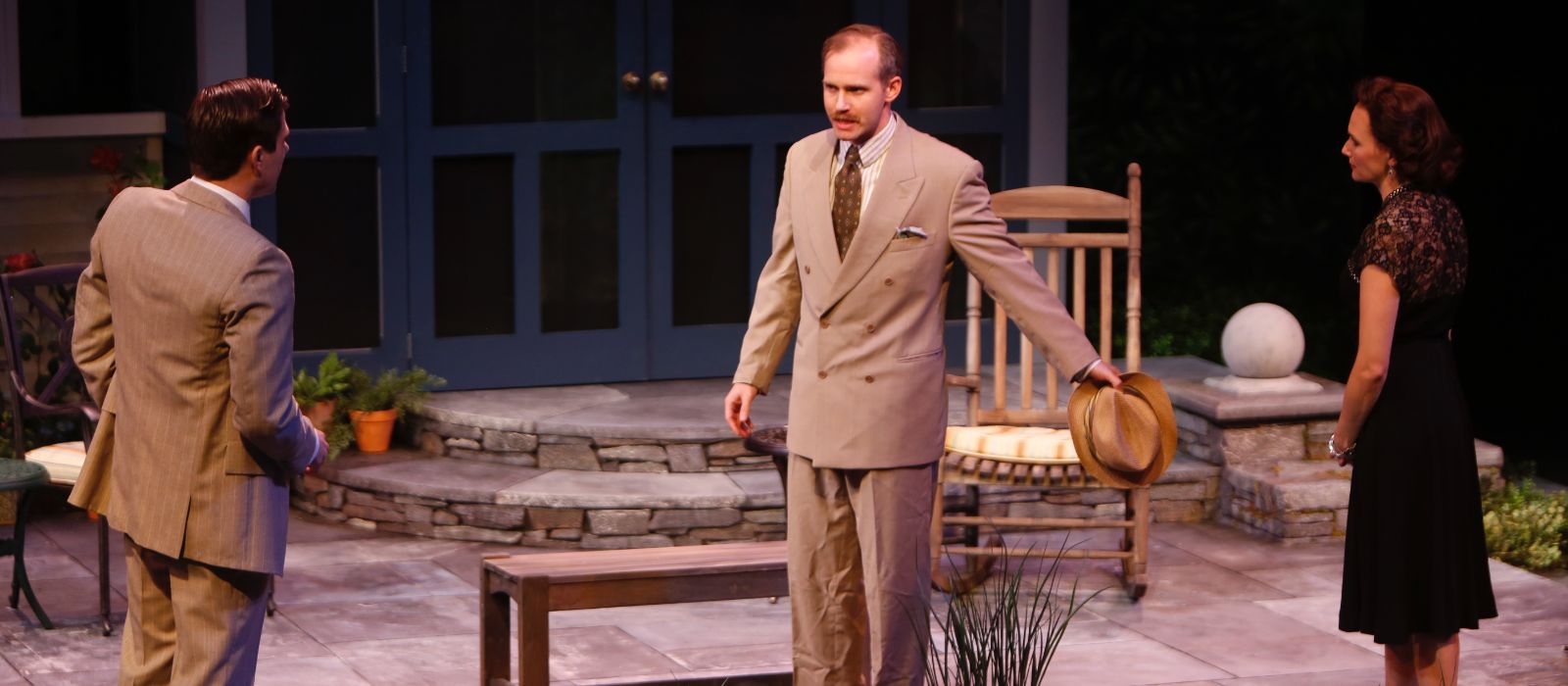 Review Roundup: ALL MY SONS is a "searing" drama
Tuesday |

Jan.

10

, 2017
Arthur Miller's All My Sons will turn 70 years old on the final day of its run at The Rep. But the play is showing none of its age in its current production, wowing St. Louis critics and general audiences with its heady drama and unexpected bursts of humor.
We're compiling all of the local critical reactions in this space, so be sure to keep checking back as the reviews continue to roll in!

---
"The Rep continues its 50th anniversary season with a searing, richly satisfying production of one of the best plays by one of America's greatest playwrights."

Judith Newmark, St. Louis Post-Dispatch:
"(John) Woodson gives a commanding performance as Joe — blustery, defensive, genial on the outside but smoldering underneath."

Rosalind Early, St. Louis Magazine:
"All My Sons is about the underside of the American dream and, thanks to the Rep's production, feels just as relevant today as it did when it debuted 70 years ago."

Paul Friswold, Riverfront Times:
"Repertory Theatre of St. Louis' production feels so new and shocking that you'd swear Miller's ink was still wet on the page."

Steve Allen, Stage Door St. Louis:
"Everyone arrives at various conclusions like a flower slowly blossoming ... It's a rare, classic interpretation of this great American tragedy."
"Director Seth Gordon does marvelous work, keeping the pace ratcheted up, while retaining the rich characterizations and nuances that define this piece."
Richard Green, Alive Magazine:
"If your sense of right and wrong has been shattered by any number of disturbing recent events, you can find genuine emotional healing in the smashing new production of Arthur Miller's 'All My Sons' at the Repertory Theatre of St. Louis."
Robert A. Cohn, St. Louis Jewish Light:
"The Rep's production, with superb directing by Seth Gordon and outstanding acting by the cast, reminds us why Miller is without a doubt one of the most significant Jewish writers of the 20th century."
Lynn Venhaus, Belleville News-Democrat:
"Because of Gordon's sure hand, the actors carefully crafted their characters. While everyone emotes with precision, Patrick Ball becomes the audience's conscience with his gut-wrenching and heartbreaking work. As the surviving son Chris, whose life needs a fresh jump-start, he brings out every internal and external struggle."
Megan Washausen, PLAYBACK:stl:
"All My Sons will put a knot in your stomach and never untangle it."

Ann Pollack, St. Louis Eats and Drinks:
"A crackerjack piece of work that builds to an emotional close, with complex characters and their questions."
Michelle Kenyon, Snoop's Theatre Thoughts:
"As presented at the Rep, this play's power and urgency are made all the more effective by the remarkable performances and staging. It's a truly stunning production."