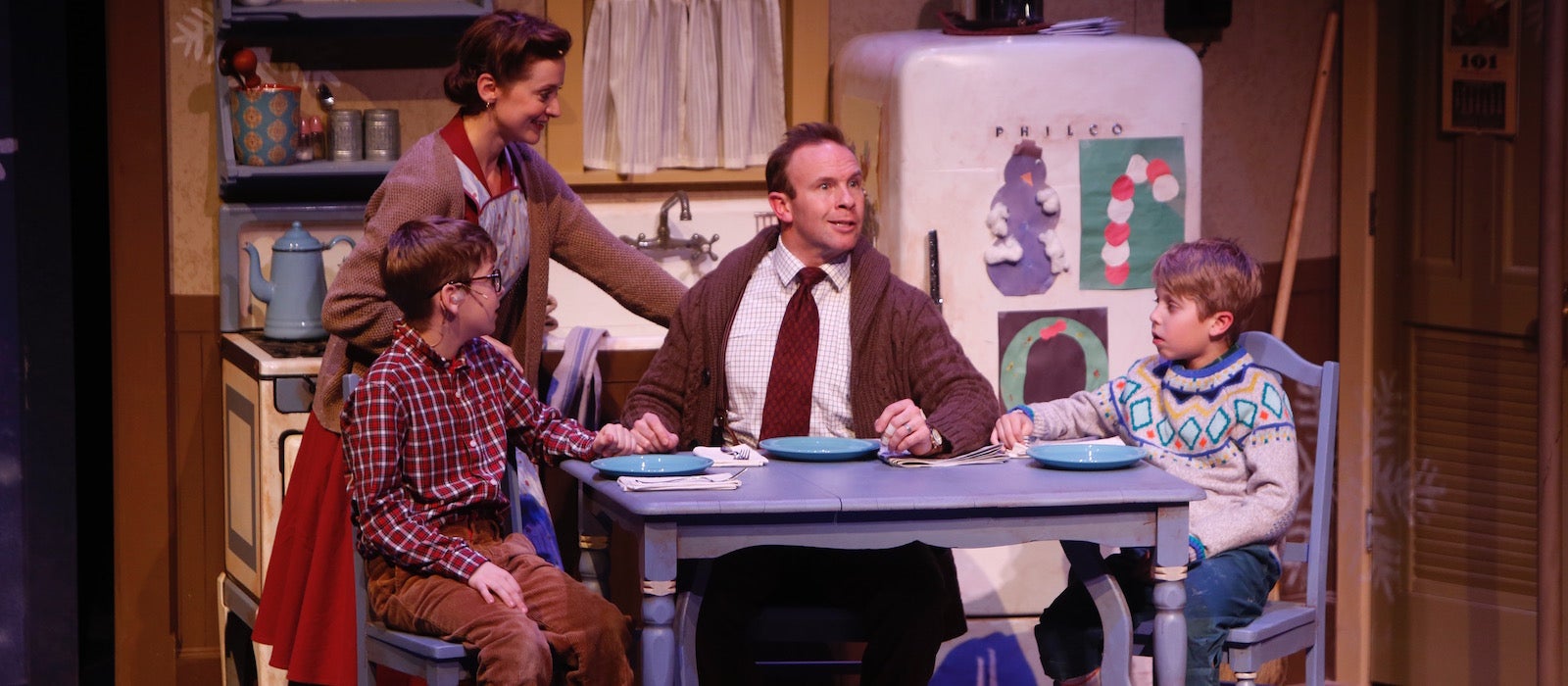 Review Roundup: A CHRISTMAS STORY is an utterly charming holiday romp
Thursday |

Dec.

13

, 2018
Even after 35 years in heavy rotation, A Christmas Story is a cherished holiday institution, and now it's coming to vibrant life on The Rep's Mainstage! Critics and audiences are loving this interpretation of the much-beloved story of Ralphie Parker.
We're compiling all of the local critical reactions in this space, so be sure to keep checking back as the reviews continue to roll in! The show continues through December 23.
Calvin Wilson, St. Louis Post-Dispatch:

"Director Seth Gordon approaches Philip Grecian's script with a lighthearted appreciation for the foibles of family life and the blissful innocence of childhood. And he elicits fine performances from an exceptional cast."
"This newest presentation at The Rep plays out on a wondrous scenic design created by Michael Ganio, which constitutes not one or two but three different and equally impressive sets."
"Whether you're 7 or 107, Philip Grecian's adaptation of the 1983 cult classic film, A Christmas Story, will likely tickle your funny bone and get you reminiscing about holidays past."
"If you love the movie, there is no doubt that you will also adore this fantastic stage production. Even if you have never seen A Christmas Story, or read the source material, it is a classic tale that needs no introduction to enjoy."
Lynn Venhaus, St. Louis Limelight:

"Tapping into childlike wonder and celebrating cherished special-occasion memories is enjoyable. The Rep's 'A Christmas Story' allows us to pause and reflect on the magic of the season from a child's perspective. It's up to us to keep it in our hearts when the season's long over."
Ann Pollack, St. Louis Eats and Drinks:

"Ralphie is Charlie Mathis, who charmed us as Dill in To Kill a Mockingbird, and he carries the lead with poise and considerable zest."
Michelle Kenyon, Snoop's Theatre Thoughts:

"The biggest asset of this show is its cast, and especially the excellent Mathis in a winning performance as the determined Ralphie, and Casillo and Fraizer who are equally strong as his quirky parents."