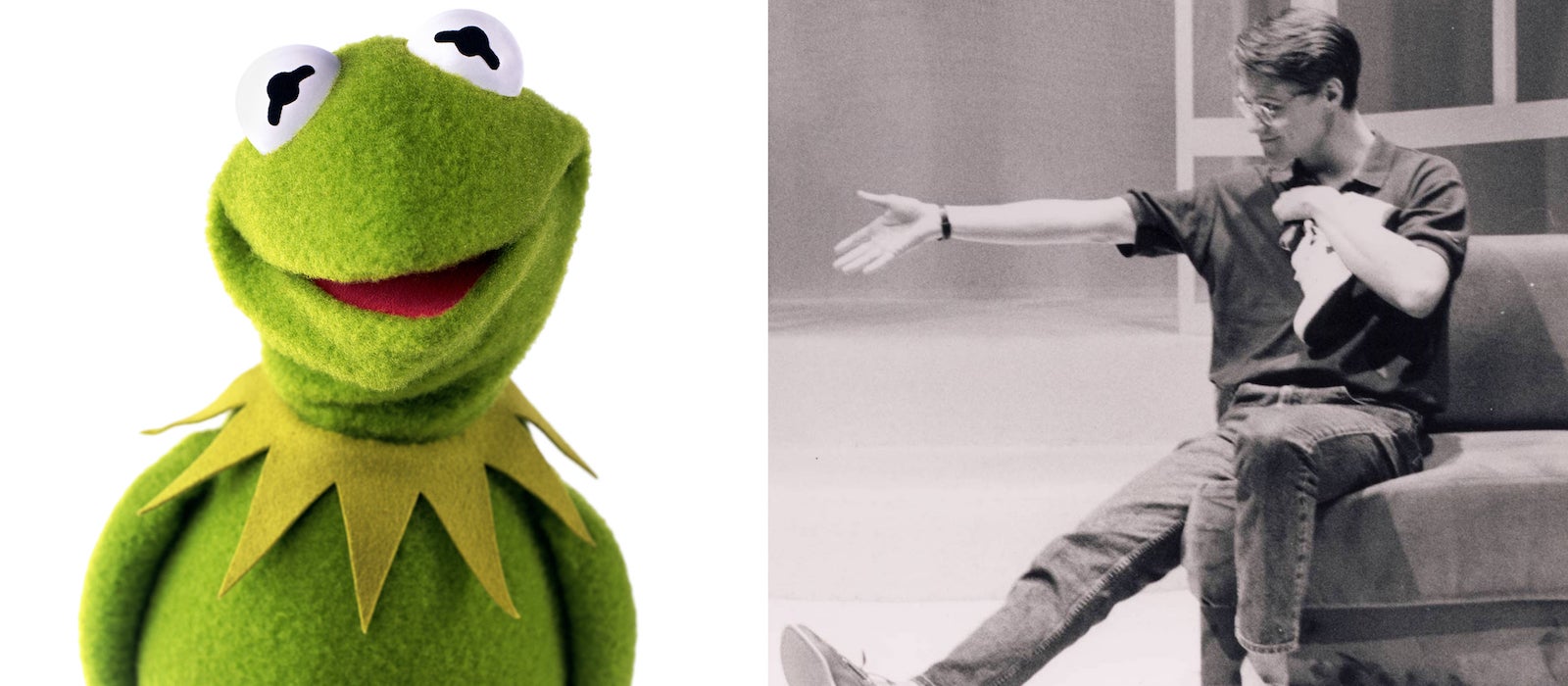 Rep alum Matt Vogel is the new Kermit the Frog
Monday |

July

17

, 2017
We'd like to wholeheartedly congratulate Matt Vogel, a former Rep actor and Webster Conservatory alum, for being named as the new performer of Kermit the Frog!
Matt appeared in our 1993 production of Six Degrees of Separation (we found a picture of him in that show, which you can see above at right). Soon after, he became a full-fledged muppeteer, serving as the understudy for Big Bird and assuming the role of Count von Count in recent years.
Kermit is in a league of his own, however, as the Muppets' most recognizable ambassador. Matt is just the third person to play Kermit full-time, following Jim Henson and Steve Whitmire. We're enormously proud of Matt and hope he breaks a (frog) leg in this new role!
You can watch Matt (as the Count) wishing The Rep a happy 50th birthday in the video below: