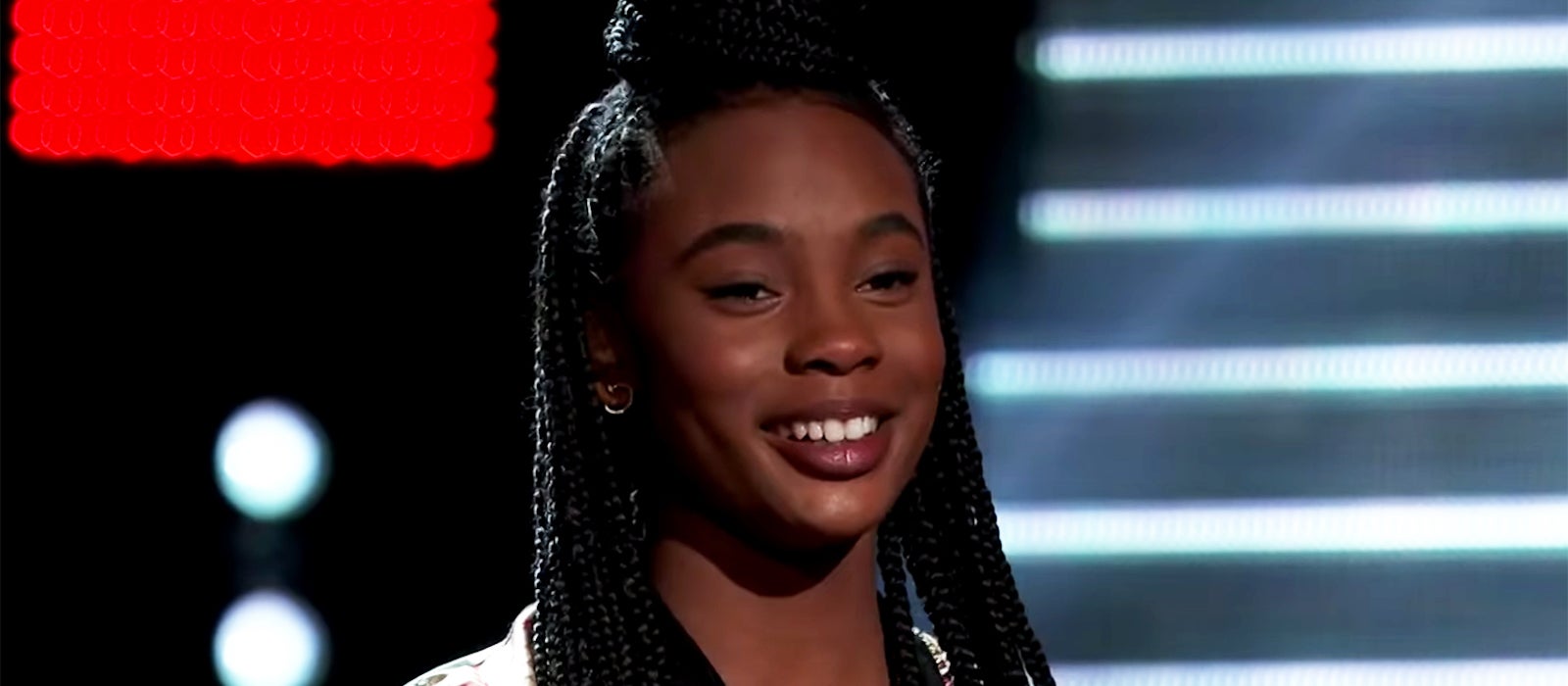 Rep alum Kennedy Holmes, 13, wows judges on NBC's The Voice
Wednesday |

Sep.

19

, 2018
From the first note out of her mouth, it's clear that Kennedy Holmes possesses a voice that's miles beyond her 13 years of age.
Even more impressively: she's doing it on one of the biggest stages in the nation – as part of the blind auditions for NBC's smash-hit singing competition show, The Voice.
Kennedy proceeds to turn in a bravura performance of Adele's "Turning Tables," winning over all four of the show's superstar judges in short order. When she tells them that she's only 13, they practically rocket out of their chairs.
"I think that you're the best vocalist that's auditioned this year," says longtime judge Blake Shelton.
Kennedy appeared at The Rep in our 2016 production of A Christmas Carol as one of the Cratchit children. She honed her talents as a Muny Kid, singing the national anthem at St. Louis Cardinals games as well as performing solos at other local events.
We are so excited that this prodigiously talented young performer is getting the chance to strut her stuff on the national stage! She even got to sing alongside one of her idols, Jennifer Hudson, as part of her blind audition. Check out the video above if you haven't already.
We'll definitely be following Kennedy's progress on the road to stardom.