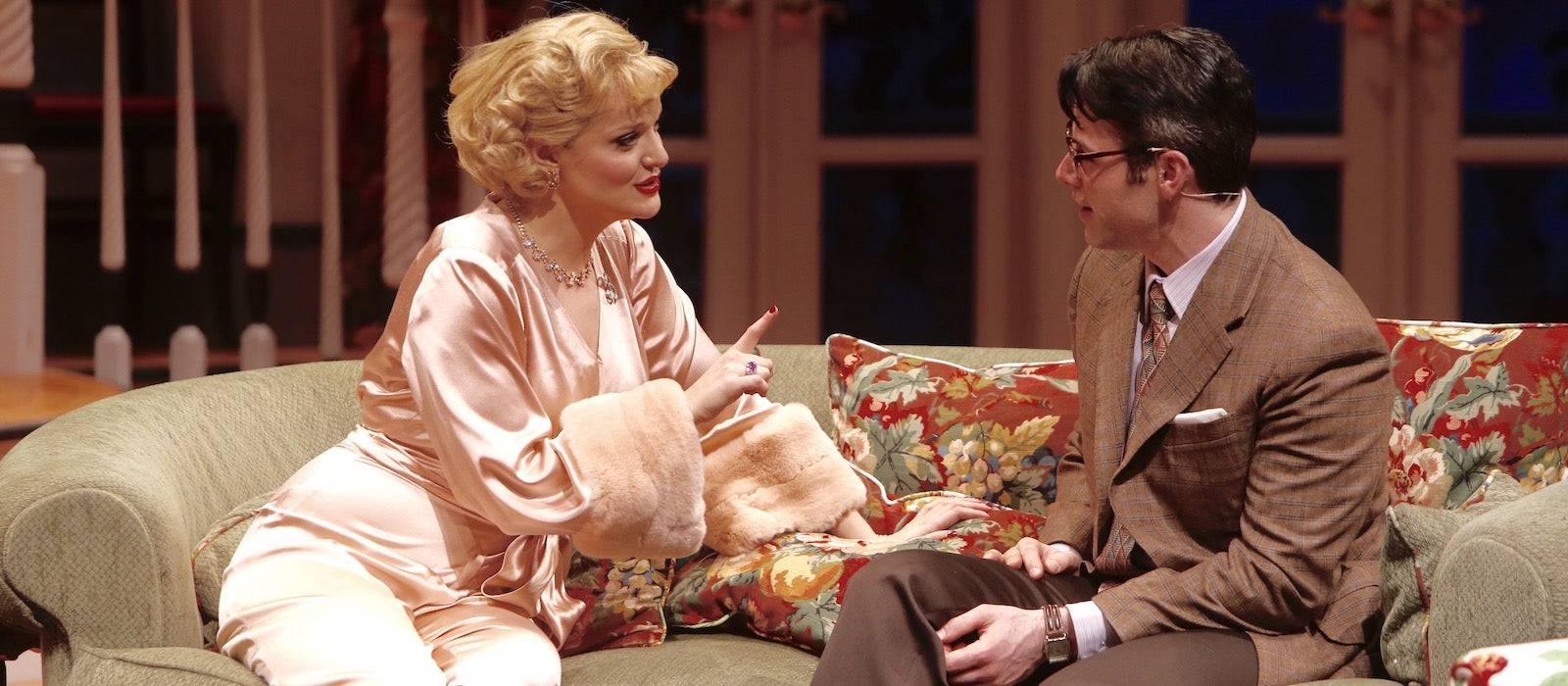 Readers vote The Rep, Steven Woolf onto the 2018 Go! List
Monday |

Apr.

30

, 2018
Readers of Go! Magazine have voted both The Rep and our Augustin Family Artistic Director Steven Woolf onto the 2018 Go! List.
This guide to local favorites has two sections: one decided by critics, and one decided by voting from fans. In the field of St. Louis arts, readers voted The Rep as "Best theater troupe for plays" and Steve as "Best St. Louis stage director." You can see the full list of reader vote winners and runners-up here.
On the critics' side of the Go! List, theatre critic Judith Newmark praised Lou Bird's design of Billie Dawn's peach-colored pajamas in Born Yesterday (pictured above) as her favorite costume of the year. In honor of Steve's upcoming final year as our artistic leader, Newmark also declared the 2006 Studio production Humble Boy as her favorite show that he's ever directed.
Thanks to all the readers who voted for The Rep!