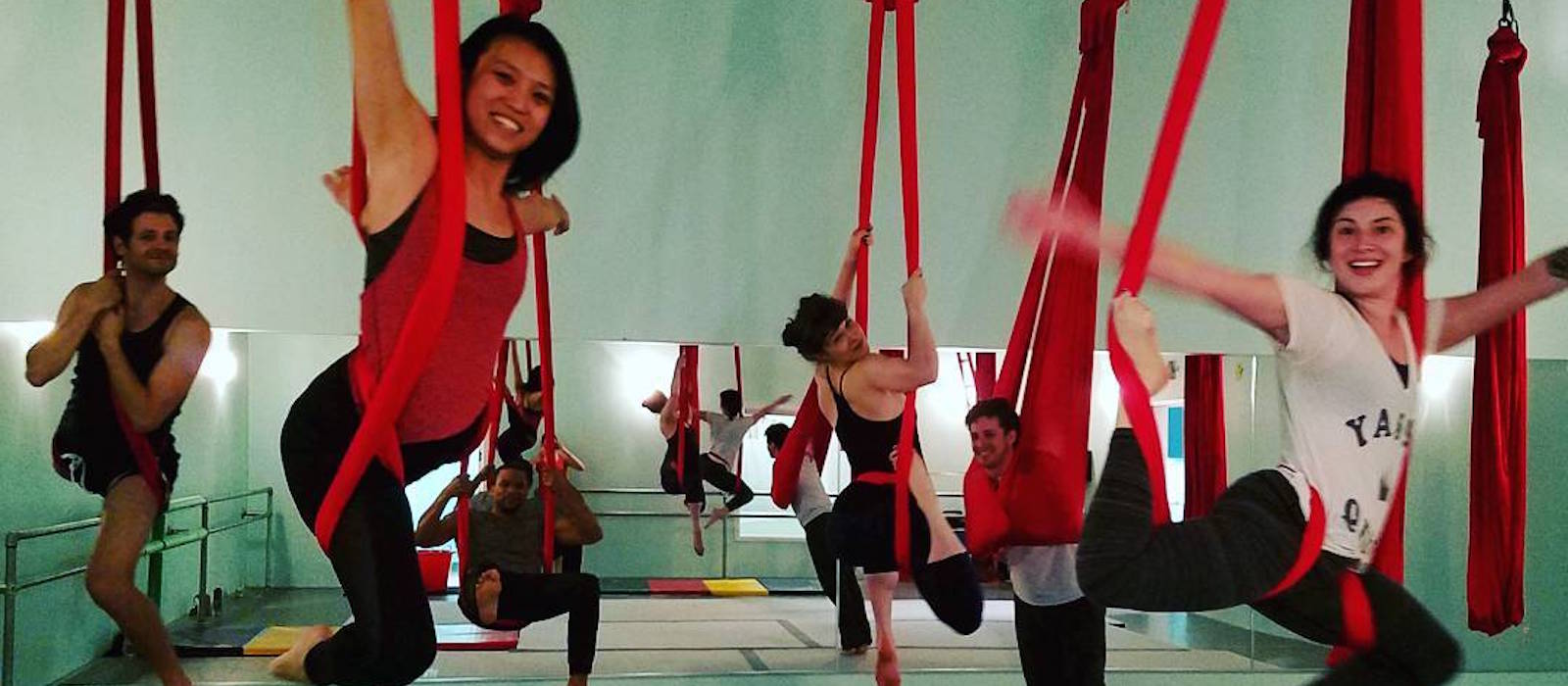 Our MISS BENNET cast is bonding through aerial gymnastics
Wednesday |

Nov.

15

, 2017
You've got to love it when you see a Rep cast that enjoys hanging out together. Our Miss Bennet: Christmas at Pemberley performers seem to be warming to one another beautifully, and recently spent some of their downtime completing a group aerial silks class.
This style of performance art, which involves performing various acrobatic maneuvers while hanging from a piece of fabric, is great for both exercise and, in the case of our actors, team building.
Kim Wong (who plays Jane Bingley in Miss Bennet) organized the expedition, having previously taken an aerial silks class at the nearby MJ Performing Arts Academy during the run of Hamlet.
"The teacher was great," Wong says. "So when people were talking about dance and fitness in rehearsal one day, I thought it would be fun to get the whole cast to go. I was surprised when everyone said yes!"
As you can tell from the above photo, there might have been some variance in skill levels among the cast, but Wong was impressed with everyone's willingness to try something new.
"We had a great time and everyone did really really well, especially since it was many people's first time!" Wong says.
You won't want to miss this charming and adventurous group during their performance run, which kicks off December 1! Find your tickets to Miss Bennet below:
December 24, 2017
by Lauren Gunderson and Margot Melcon |
Directed by Jenn Thompson