"Molly's Hammer" review roundup:
Tuesday |

Mar.

15

, 2016
"From start to finish, this production had me hooked"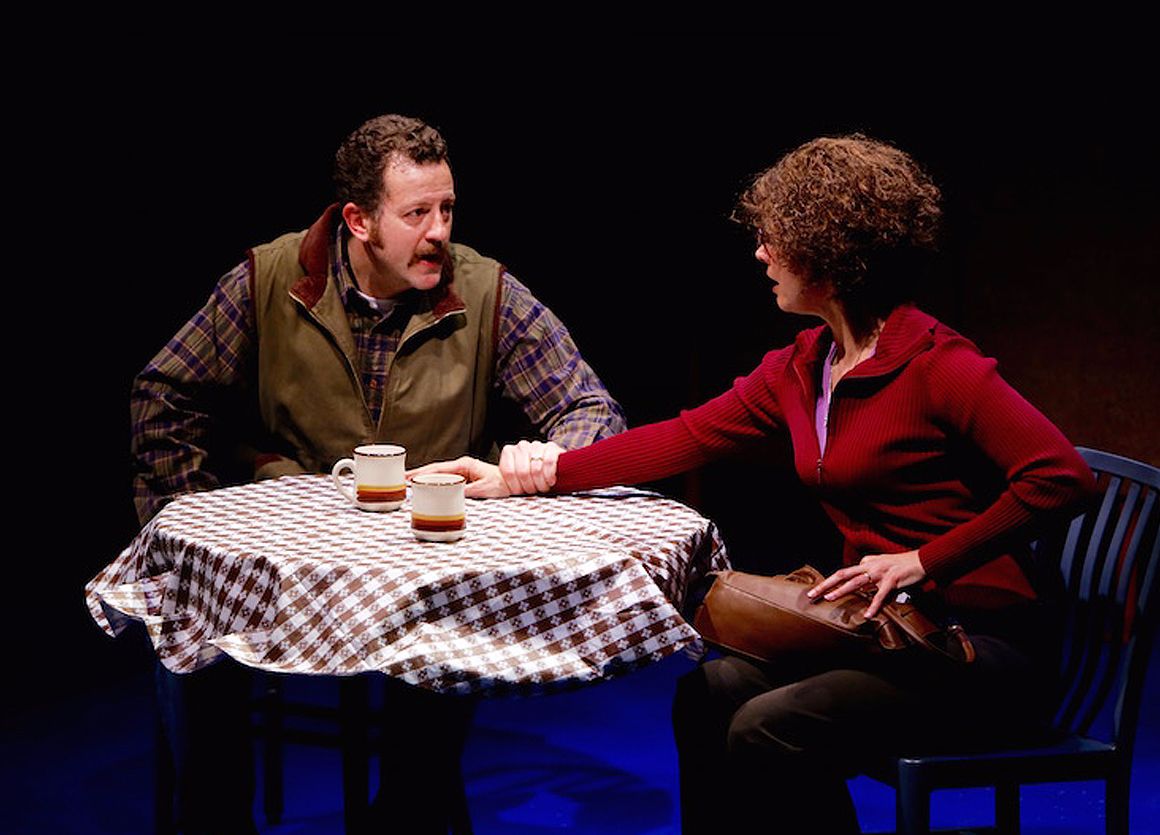 Molly's Hammer has made its world premiere in The Rep Studio, and local critics are loving this stranger-than-fiction story of protest and passion.
We're compiling all of the local critical reactions in this space, so be sure to keep checking back as the reviews continue to roll in!
Paul Friswold, Riverfront Times:
"The very best theater is a transformative experience that shakes you to your core and makes you feel something and think about the world a different way. Nancy Bell's great gift is the ability to capture your heart and take you with her in the footsteps of Molly Rush."
Chuck Lavazzi, Stage Left St. Louis:
"This a first-rate production of a play which, if it punts the ultimate question of whether or not its heroine's sacrifice was really all that great or all that effective, nevertheless deserves to be seen and debated."
"From start to finish, this production of Molly's Hammer had me hooked. The story is fascinating, the characters are real, and the overall production was one I won't forget for a very long time."
"★★★★. (Nancy) Bell's performance is richly textured as she reveals Molly's deep reservoir of hope and commitment that the homemaker sees as complementing her love for her family rather than combating it."
Judith Newmark, St. Louis Post-Dispatch:
"A thoughtful production — well-directed, well-acted and well-designed."
Lynn Venhaus, Belleville News-Democrat:
"Among our most gifted actresses, (Nancy) Bell excels in transforming herself organically to create an indelible, relatable character."
Richard Green, Alive Magazine:
"A quiet success, unleashing warmth and light and energy from an alternate Hollywood universe, and speaking of the darkest inhuman possibilities in the idealistic language of film romance."
Donald C. Miller, Alton Telegraph:
"Director Seth Gordon keeps things moving briskly in the one-act production, and the script by Tammy Gordon, based on the book 'Hammer of Justice,' is smart and thoughtful. 'Molly's Hammer' is a story that deserves your time and attention."
Steve Allen, Stage Door St. Louis:
"Director Seth Gordon tells a dynamic story in the simplest of terms. It resonates with today's audience because of how close we may be again to a dangerous time in history where the world could easily become endangered by the worst enemy of all - man."
Ann Pollack, St. Louis Eats and Drinks:
"There's another story here. It's about how marriage works, how differences are found and argued over and bargained about and maybe resolved, how adjustment can occur and how belief in the other person can sustain. I left thinking more about that thread than the one about civil disobedience."
Like what you read? Be sure to pick up your tickets for Molly's Hammer!