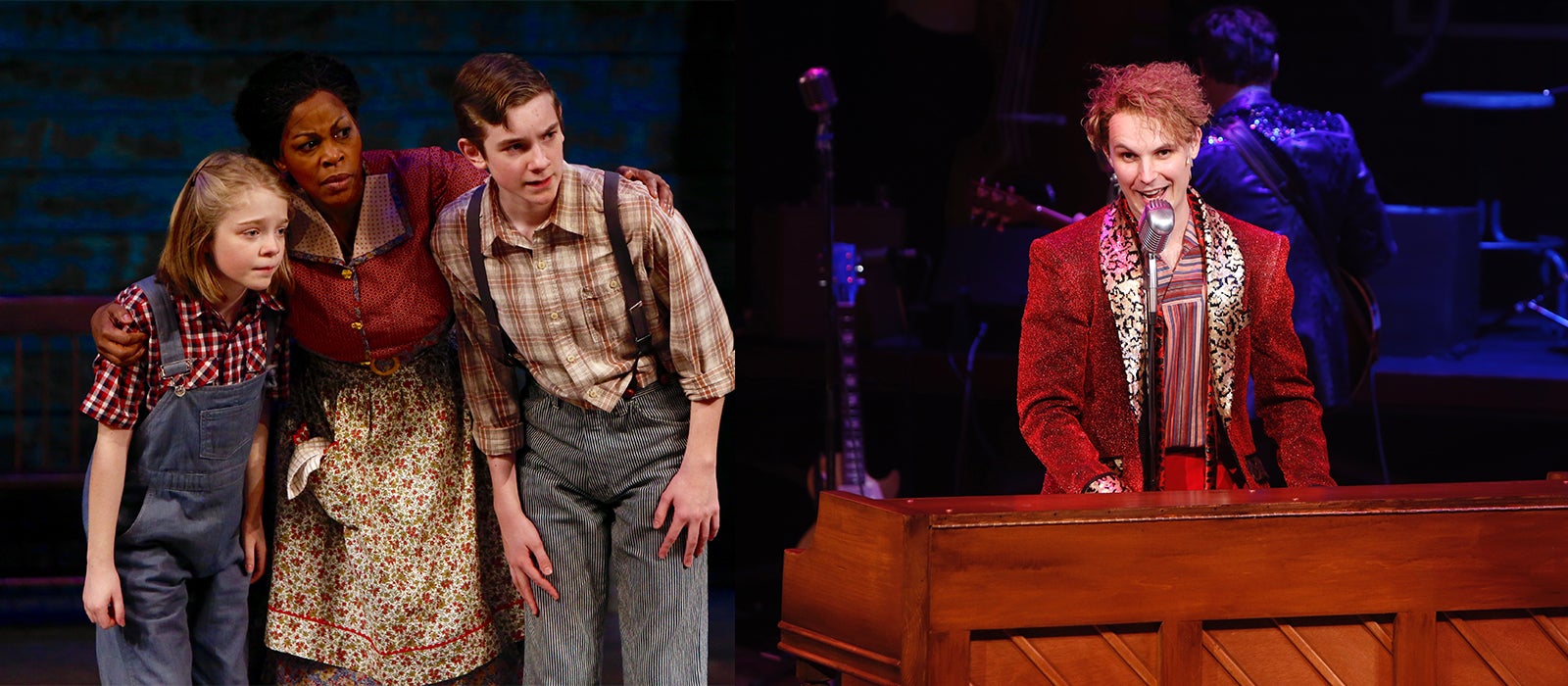 MOCKINGBIRD, MDQ further re-write Rep ticket sales records
Tuesday |

Apr.

18

, 2017
Remember back in January when we wrote about how A Christmas Carol was the best-selling show in Rep history? Well, that production now has some company from the 2016-2017 season atop our all-time ticket sales charts.
To Kill a Mockingbird and Million Dollar Quartet have crashed our Top 10 list of best-selling shows in Rep history. Both productions proved wildly popular with Rep audiences in wildly different ways. Mockingbird brought introspection, emotion and wonder with its magnificent adaptation of Harper Lee's timeless novel. MDQ, meanwhile, was just a fantastically raucous rock concert every night, as our performers delivered classic rock jams with gusto.
Below is the new Top 10 best-sellers list, ordered by number of tickets sold. A Christmas Carol gets to keep its crown as the top-selling show of all-time, but MDQ is close behind:
A Christmas Carol (2016)
Million Dollar Quartet (2017)
Ring of Fire: The Music of Johnny Cash (2014)
The Mousetrap (2013)
A Christmas Story (2009)
To Kill a Mockingbird (2017)
Into the Woods (1999)
Anything Goes (2002)
Ten Little Indians (2003)
A Little Night Music (1998)
Overall, it was a record-setting year for ticket sales at The Rep. This wouldn't be possible without our devoted patrons. Thanks to you all!