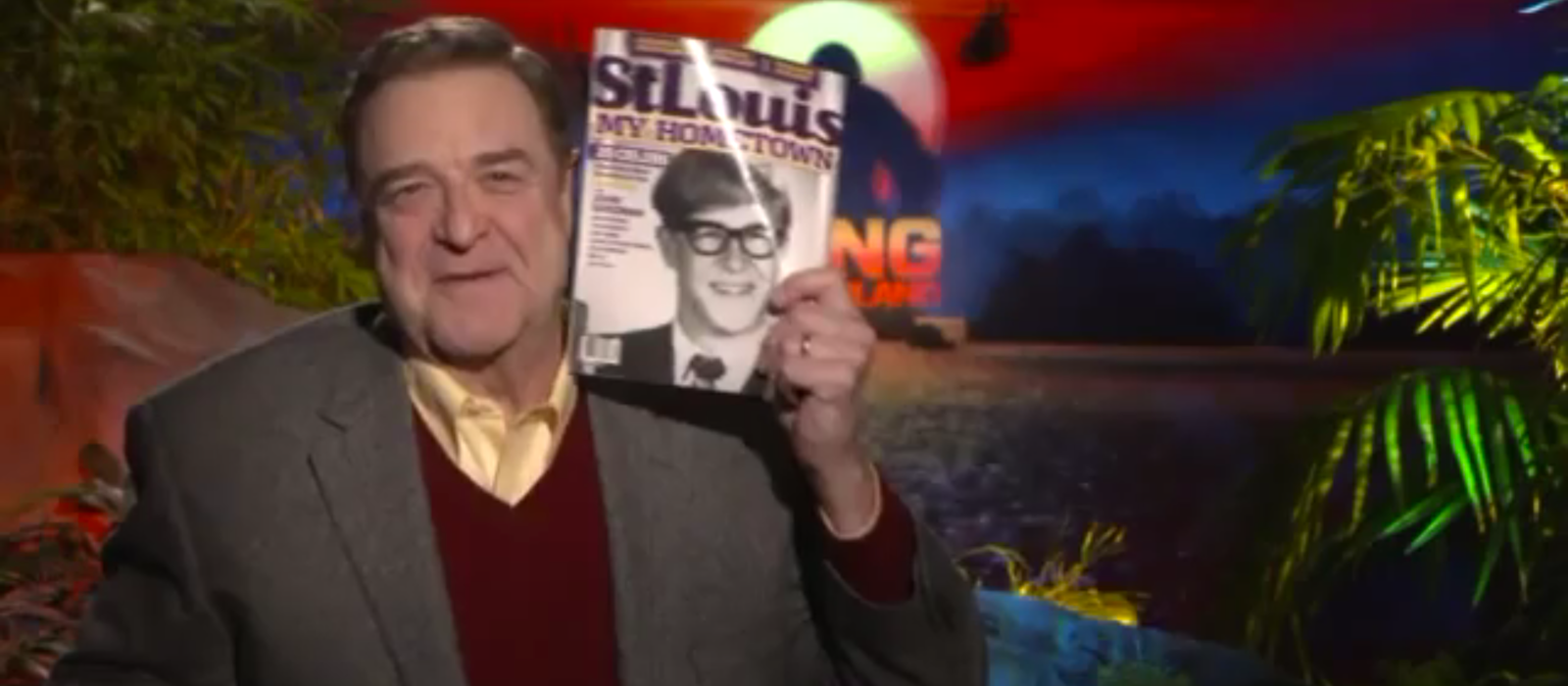 John Goodman says working at The Rep is on his "bucket list"
Monday |

Mar.

6

, 2017
That's it: we're launching the official "Bring John Goodman to The Rep" campaign.
The Hollywood star sat down with Kevin Steincross of FOX 2 to discuss his latest film, Kong: Skull Island. In the course of reminiscing about Goodman's early days in St. Louis, Steincross brought up the fact that a young John Goodman had once unsuccessfully auditioned for The Rep.
"I stunk," Goodman said of the audition, with his usual candor. "I didn't have a good game. I'd always get nervous."
But then he dropped a bombshell.
"The Rep is still – what do they call it? – a bucket list thing." Goodman said. "That would be fun."
We agree. Whole-heartedly. John, we're right here, in the same please we've been for 50 years. Have your people call our people! We'll do lunch.
Watch the full interview below, and remember — #BringJohnGoodmanToTheRep: