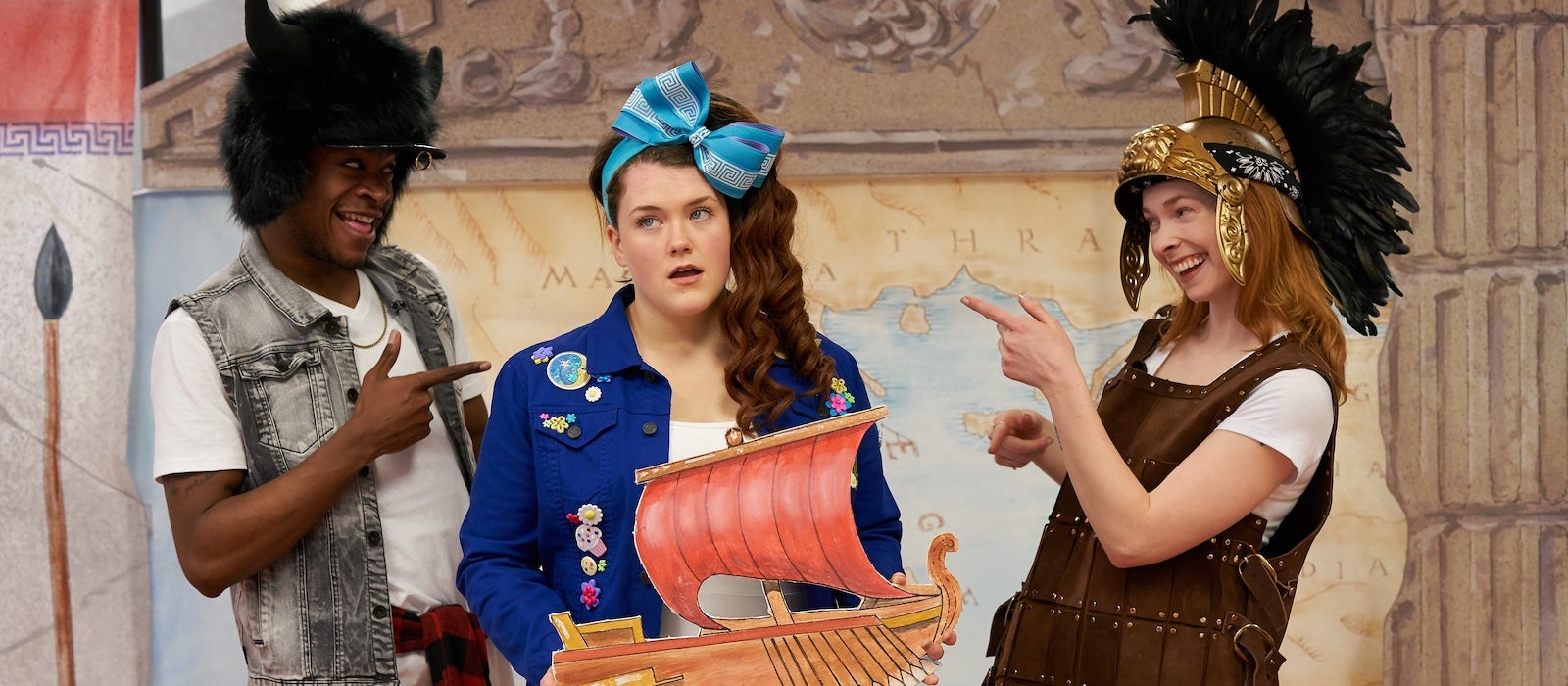 The Rep seeks directors and designers for its Imaginary Theatre Company
Friday |

Mar.

22

, 2019
The Rep seeks applications for Directors, Music Directors, Choreographers, Scenic Designers and Costume Designers for the 2019-20 season of Imaginary Theatre Company. The Rep is an Equal Opportunity Employer and encourages applications for these opportunities from a broad spectrum of candidates reflecting the diversity of the community we serve.
Imaginary Theatre Company (ITC) is The Rep's resident professional touring ensemble. Through the use of literature, folk tales, fairy tales and new works, ITC is committed to bringing the very finest in theatre for young audiences to schools, libraries and community centers each season.
ITC is composed of four AEA actors and a stage manager who tour Missouri and Illinois from October through mid-March. All scenery and costumes must travel with the company in the ITC van, and be designed for a 30x30 playing space. As with touring productions, space is limited so sets are often pipe and drape, and costumes must pack easily.
ITC's 2019-20 season includes:
The Ant and the Grasshopper
Touring: October 21, 2019 – March 15, 2020
In rehearsal October 7 - 20, 2019
Preparations for winter are underway, and no one is working harder than the ant family. When a zany, unproductive grasshopper arrives, he provides a welcome distraction for Little Ant, who finds work dull and repetitive. However, when the difficult winter season arrives, the grasshopper finds himself begging for help from the prepared ant family. Will they lend a hand to their lazy friend, or will the grasshopper be left out in the cold?
The Elves and the Shoemaker
Touring: November 11 – December 20, 2019
In rehearsal October 28 – November 10, 2019
When a kindly shoemaker gives his only remaining pair of shoes to a cold and hungry beggar woman, he finds his good deed rewarded in unexpected ways. The shoemaker is shocked by the appearance of elves who turn his simple shoe shop into a great success, thrilling customers with their special creations. Based on the tale by the Brothers Grimm, this beloved, warm-hearted story is perfect for the holiday season, reminding us that where we find kindness, generosity and hope, anything is possible.
Polkadots: The Cool Kids Musical
Touring: January 13 – March 15, 2020
In rehearsal December 30, 2019 – January 12, 2020
The "Squares Only" town of Rockaway turns upside down when Lily Polkadot arrives. As the first Polkadot in an all Square school, Lily faces an almost impossible task of gaining acceptance from her peers. From daily bullying to segregated drinking fountains, everything seems hopeless until Lily meets Sky, a shy Square boy whose curiosity for her different skin leads to an unexpected friendship. Inspired by the events of the Little Rock Nine, this musical serves as a colorful history lesson, reminding us that our differences make us awesome, not outcasts.
Directors and Designers who are interested in working with us should submit their credentials to Marsha Coplon, Rep Education Director, at mcoplon@repstl.org by April 10, 2019.