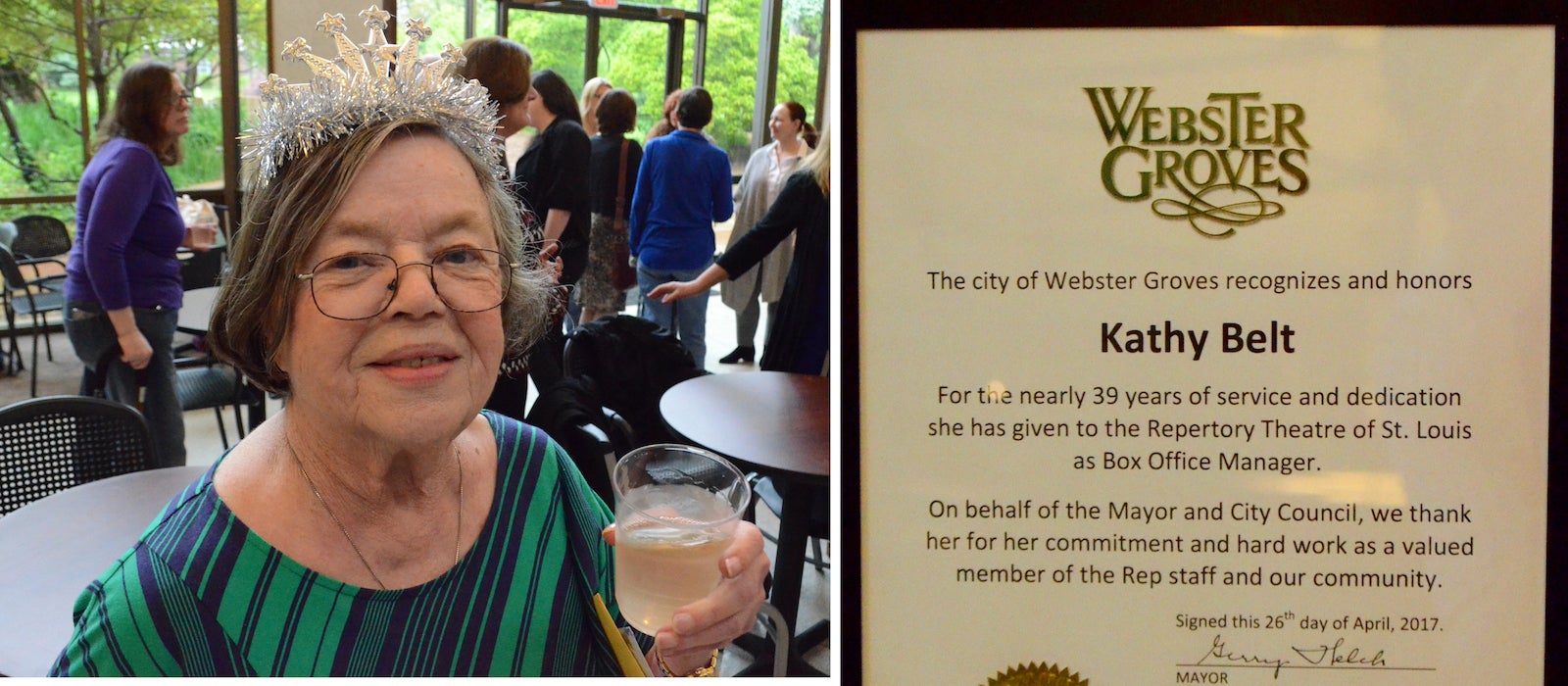 Happy trails to Kathy Belt, longtime Rep box office manager
Thursday |

Apr.

27

, 2017
Yesterday evening, we celebrated the 39-year Rep career of Kathy Belt, our longtime box office manager.
Kathy is retiring at the end of this week to spend more time with family, catch up on her reading and enjoy some richly deserved relaxation after nearly four decades of service to The Rep and its patrons.
The City of Webster Groves issued an official proclamation recognizing Kathy's work and impact on the community.
"On behalf of the Mayor and City Council, we thank her for her commitment and hard work as a valued member of the Rep staff and our community," read the proclamation.
Kathy says she'll miss everyone at The Rep and that she "never had a bad day" during her tenure with us.
Please join us in wishing Kathy all the best on her next chapter!