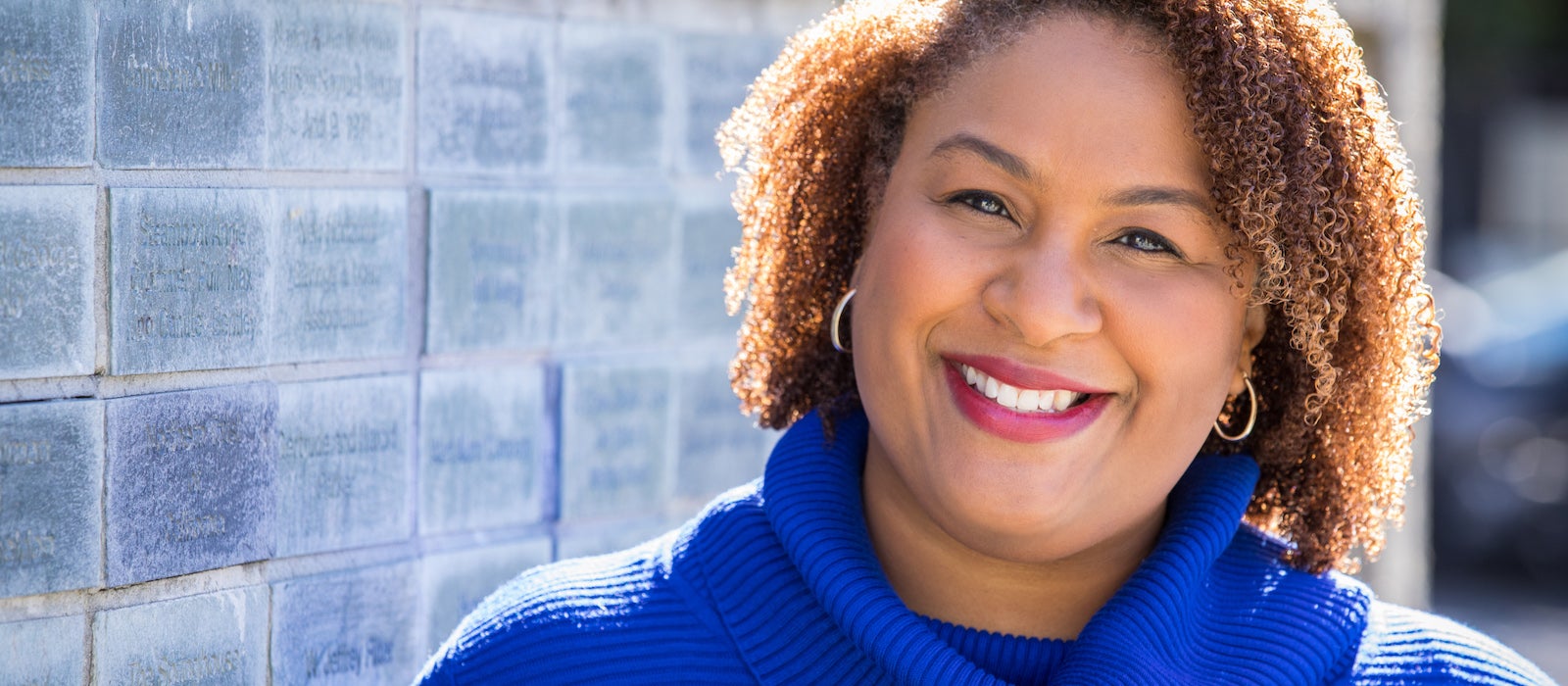 Hana S. Sharif shares her thoughts on The Rep's 2019-2020 season
Monday |

Mar.

18

, 2019
Hana S. Sharif's inaugural season lineup with The Rep is out, and it is stacked. Kicking off with the landmark epic Angels in America: Parts One and Two, it's a program featuring both established classics and exciting new works.
Hana offered her thoughts about the new season, including why she chose each of the nine shows for inclusion in her first year of Rep programming.
Purchase a subscription to The Rep's 2019-2020 season here.
MAINSTAGE:
Angels in America: Parts One and Two:
Tony Kushner's magnum opus, Angels in America, is a testament to the extraordinary, transformational nature of theatre. I could think of no more epic way to launch my first season at The Rep, than with these two iconic stories that reach into our souls to remind us of our own humanity.

The Lifespan of a Fact:
Fresh off of a hit run on Broadway, Lifespan was one of the rare plays that kept me debating with friends hours after the curtain closed. The play's funny and provocative look at the tension between Truth vs. Fact is certain to keep you talking the whole ride home.

Pride and Prejudice:
It's not exactly a secret: I am an Austenite. At the age of 11, I fell in love with Jane Austen's smart, bold, charismatic female protagonists, who are often slightly out of step with the regimented world threatening to clip their wings. I thought: what better way to introduce myself to St. Louis than for us all to journey with Elizabeth and Darcy as they tackle their foibles to find love.

Mojada: A Medea in Los Angeles:
Luis Alfaro's adaptation of Medea is stunning and heartbreaking. It stands as one of the most compelling theatrical experiences I've had in a decade. Set in contemporary LA, this play reaches directly into the zeitgeist as it looks at immigration and the cost of the American Dream.

The Mystery of Irma Vep:
Charles Ludlam's classic comedy The Mystery of Irma Vep is the first play that came to mind when I was brainstorming comedic fare for the season. Full of thrilling hijinks, theatrical magic, tour-de-force performances, and a wild subversive streak underneath it all, this hysterical play proves how Ludlam earned his crown as the godfather of Theatre of the Ridiculous.

Dreaming Zenzile:
I've been carefully watching the development of this piece since its earliest stages, and am thrilled to produce it as a world premiere musical in St. Louis. This is a true passion project for Somi Kakoma, whose radiant talent will make this production unforgettable.
STUDIO:
Feeding Beatrice:
If you like scary movies or thrillers, this is the play for you! This immersive production will take advantage our unique Studio space to create a theatrical experience full of things that go bump in the night.

The Thanksgiving Play:
It's a runaway comedy of errors, with smart, irreverent language that precisely nails its characters. Through our laughter, the play calls into question the narrative of the pilgrims, Thanksgiving and the colonization of America.

The Cake:
I love that Bekah Brunstetter takes us deeply into the complicated inner world of her characters. While dealing with issues ripped from the headlines, this play invites us to see the humanity of every person on stage as they tussle with values, conviction, love, and family.